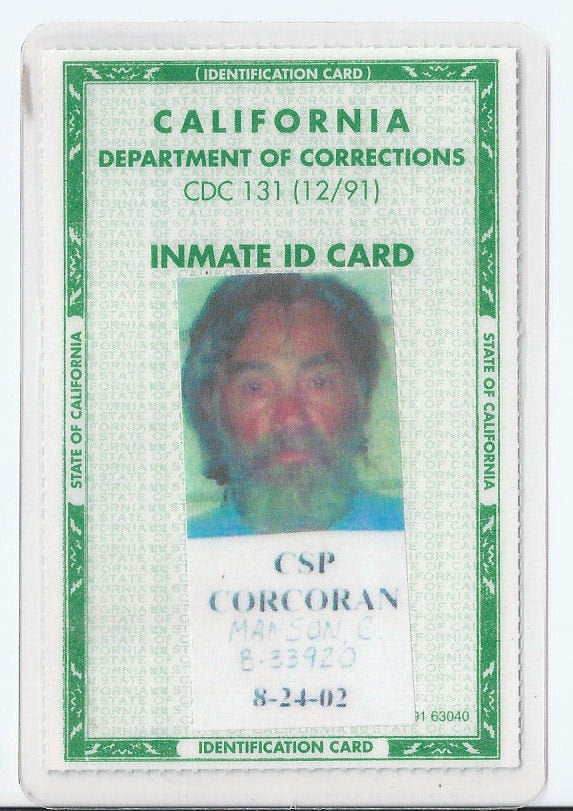 Hey, want to buy a serial killer's foot scrapings?
Need something seasonal? Head over to Serial Killers Ink for a Santa suit worn by killer and kidnapper John Edward Robinson. Yours for a cool $1,600.
For Andy Kahan, victim advocate for the city of Houston, this stuff is a real problem. Kahan, 53, has spent more than 20 years working against the sale of "murderabilia," a term he coined for any items that have market value because of their connection to a murderer.
Kahan said he believes murderabilia glorifies violent crime and causes the loved ones of victims undue pain.
"It's wrong on so many levels," said Wendy Lavan, 58. Lavan's 20-year old daughter, Jennifer Louise Still, was murdered in 1999 by John Eichinger.
A few years ago, Lavan discovered that a letter written by Eichinger was being sold online. "I felt sick to my stomach," Lavan told The Huffington Post. "Someone's life was torn apart, and no one should be able to profit."
"It's a dark history, but it is part of our history," Gein, 43, told HuffPost. "Why not have these items, study these items, preserve these items for future generations? Maybe one day find out why [murderers] do what they do."
His customers range from hobbyist collectors to professors who purchase letters to help teach classes.
MURDERABILIA GALLERY (Story Continues Below) :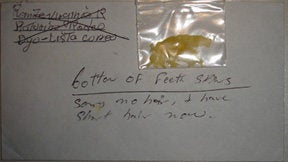 Murderabilia
Murderabilia does not glorify killers, Gein said. "The media does a fine job of that on its own."
The murderabilia industry is tiny, he pointed out, compared with vast news coverage, movies and books devoted to serial killers.
Gein maintained that convicted killers do not profit from his sales. Eight states -- including Florida, where Gein lives -- have "notoriety-for-profit" laws, which prohibit criminals from making money from their crimes.
Kahan, whom Gein called his "arch-nemesis," is a big advocate of these laws. However, he noted that interstate commerce, along with the difficulty of proving a convict is making a profit, make the statutes hard to enforce.
Nevertheless, Kahan said he hopes these laws help curb another burgeoning industry: books written by convicted murderers. Lee Boyd Malvo's "Diary of the DC Sniper" came out in late August, and "I Wish You Were Never Born," an autobiographical work by serial killer James Gregory Marlow, became available on Kindle in September.
Kahan said books present the same problems as murderabilia. He said he would like to see prison policies changed to require violent criminals to get explicit permission to have their work published, regardless of whether the inmates would profit.
"When you commit [extremely violent] crimes, you lose certain rights and privileges," the victim advocate said. "One of them is the ability to tell your story."
Tod Bohannon, owner of murderabilia site Ghouls Like Us, agreed that the industry hurts victims, and is selling his website as a result. However, he said he feels that Kahan's position on books is extreme.
"I believe in the freedom of speech," Bohannon said in an email to HuffPost. "If you start taking the First Amendment away from inmates, then before long it will be the media, and so on."
To Wendy Lavan, arguments about rights are immaterial. "My daughter's rights weren't considered when this man took her life," she said.
CORRECTION: A previous version of the article incorrectly listed Gein's age as 30. He is 43.
Related
Popular in the Community