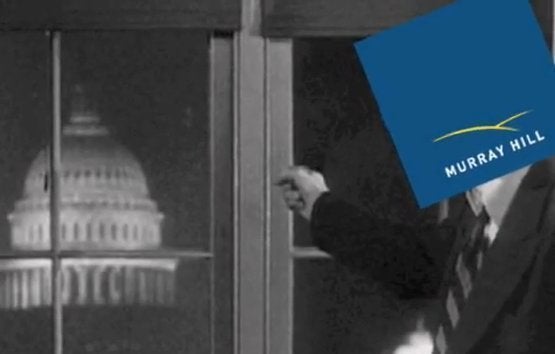 Corporations are taking note of the impact that the Supreme Court decision to remove limits on corporate campaign spending will have on federal elections. One is even taking matters a step further -- with tongue firmly in cheek.
On its website, the progressive PR firm Murray Hill has announced its satirical plan to run for Congress, in what it calls the "First Test of 'Corporate Personhood' In Politics."
"Until now...corporate interests had to rely on campaign contributions and influence peddling to achieve their goals in Washington. But thanks to an enlightened Supreme Court, now we can eliminate the middle-man and run for office ourselves."

Murray Hill Inc. is believed to be the first "corporate person" to exercise its constitutional right to run for office. As Supreme Court observer Lyle Denniston wrote on SCOTUSblog, "If anything, the decision in Citizens United v. Federal Election Commission conferred new dignity on corporate "persons," treating them -- under the First Amendment free-speech clause -- as the equal of human beings."

Murray Hill agrees. "The strength of America," according to the firm's release, "is in the boardrooms, country clubs and Lear jets of America's great corporations. We're saying to Wal-Mart, AIG and Pfizer, if not you, who? If not now, when?"
Murray Hill's campaign announcement even comes complete with their first official campaign commercial.
Watch The Murray Hill Campaign Announcement:
Popular in the Community