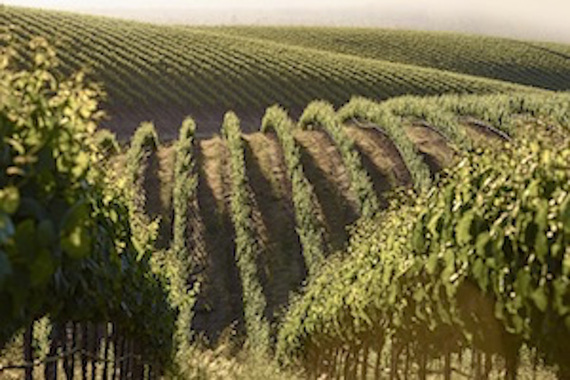 Despite what many passionate winemakers will tell you about the excitement of what they do, the hard facts are that the science and making of wine are largely agricultural and biological. It's just that Idaho potatoes and New Jersey tomatoes haven't quite the romantic associations that a Napa Valley Cabernet or Chardonnay has accrued though literature and marketing. Wine writers like myself have to know Chemistry 101 just to be able to interview a wine maker, so we can chat about things like Brix levels, micro-oxygenation and TCA contamination.
Fortunately, as in all interviews, it is the contrarians of the industry who are the most fun and the most revealing about modern viniculture in California, where far too many wines are indeed manufactured back at the winery lab to taste a certain way and to win awards according to the preferences of the wine media.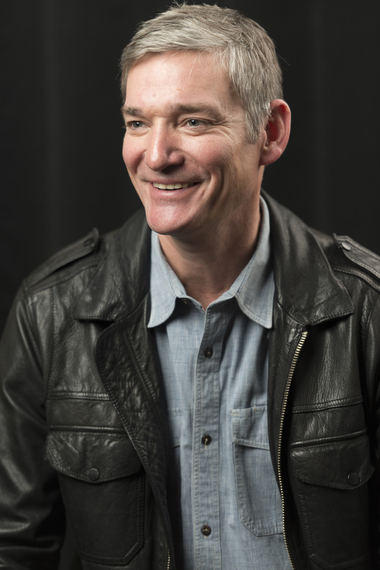 "If I were asked by a winery to make 96-point [on a scale of 100] wine, I'd just walk away," says Robbie Meyer (above), since 2015 winemaker at Murrieta's Well winery in the Livermore Valley. "The people who ask for such a thing know nothing about wine."
Holding such an opinion flies in the face of many wineries, often owned by Silicon Valley millionaires or Wall Street billionaires who want nothing more from their investment than to win high points or "Wine of the Year" from publications like Wine Spectator and The Wine Advocate.
Instead, Meyer, 45, focuses on small lot harvesting and blending based on the soil and micro-climate of the acreage, called terroir. Hailing from Georgia, Meyer earned his Master's degree in enology at the University of California, Davis, and has worked in prestigious wineries like Peter Michael, Lewis Cellars, and Jericho Canyon as well as for his own labels, Peirson Meyer and L'Angevin.
Murrieta's Well is owned by the much larger Wente Family Estates, which has built it into their luxury wine brand. Murrieta's Well honors the name of Joachin Murrieta, who founded a winery in the 1800s and devoted himself to "artfully blended" wines. So, too, Meyer assesses the wine from various estates owned by the winery, then blends them to reflect each vintage's strengths, so that Murrieta's Well wines may taste somewhat different from year to year.
Meyer works with 20 different grape varieties from 500 acres with three soil profiles ranging from 560 feet to 860 feet elevations; he plants root stocks according to the soil composition, which will affect flavors. Livermore Valley, for instance, has very gravelly coarse sandy loam, while at Pleasonton the gravel is very fine, and Las Positas has a grass pasture.
Still, Murrieta's Well wines sell at modest prices by comparison with other well-known California small estate labels. Its white blend, called The Whip, sells for about $22 and has a wonderful aromatic bouquet that comes from orange Muscat, Semillon, chardonnay and sauvignon blanc, to give it an acidic edge that makes it very food friendly. The red blend, The Spur, at about $30, is made from Petite Syrah, Petit Verdot, Cabernet Sauvignon, Malbec, and Cabernet Franc, which provide several layers of fruit and tannin.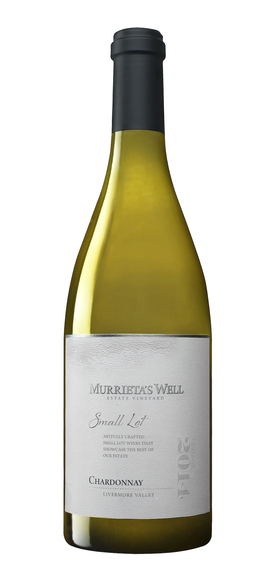 Murrieta's Well's Small Lot line is more expensive and rightly so. Both the Cabernet Sauvignon 2013 ($58) and the Chardonnay 2014 ($44) are excellent examples of what those California varietals should taste like, not replicas of Bordeaux or Burgundy templates but expressive of the far different terroir of Livermore Valley.
The Cabernet, at 14.4 percent alcohol, skirts being massive while maintaining its tannic muscle, which should mellow further in another two years. The blend contains Petit Verdot, Melbec, Petite Syrah and Merlot, and, according to Meyer, the drought conditions of 2013 actually allowed the winery to "subsidize the minimal water requirements through our sustainable drip irrigation methods."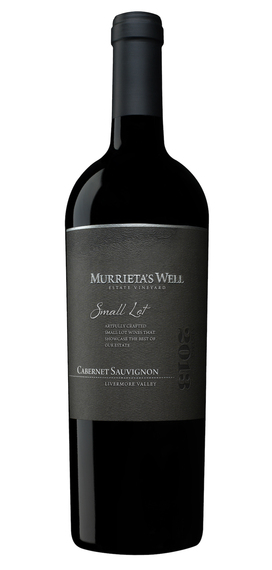 The Chardonnay, at 13.9 percent alcohol has none of that overuse of oak and there is an admirable balance of fruit and acid you don't often see in California Chardonnays, and while not cheap, it is certainly a fair price for a wine of this caliber.