The murse, or man purse, is quite a polarizing accessory. On one hand, heroic male characters like Indiana Jones have sported the small crossbody bag. But on the other hand it's been the butt of jokes -- like in "The Hangover," when actor Zach Galifianakis' character had to defend his "satchel."
What are your thoughts about murses (aka man purses)? Are these small cross-body satchels a stylish way for fellas to travel with their personal items? Sound off! And please explain your stance on the matter. Thanks!
Check out a roundup of some of the responses below, and tell us what you think in the comments section.
"Unless you're the dude from The Hangover or Indiana Jones, everyone else looks idiotic." -- Facebook user Miguel Sanchez
"I think they are very chic. These days men have plenty to carry around with them too. A man with style pulls it off easily."-- Facebook user Micheline
"Does this mean I wouldn't have to carry my husband's stuff in my bag? Then, yes." -- Facebook user Cindy Ensley Rahe
"I just came back from Italy and hot men were carrying them! Why not?" -- Facebook user Maria Rivera
"I have one and use it when I am outside of this country. They are normal everywhere else." -- Facebook user Ronald King
"Nope….just nope." -- Facebook user Juli Richardson Arnold
"Very 1970s. I PERSONALLY am not a fan of the unisex trend, but I suppose it's convenient. However, why should men get everything we women have? Unless they're willing to take pay cuts." -- Facebook user Michelle Swann
"A murse and a manbun is hawt!" -- Facebook user Stephanie Lynch
"If you like it, wear it. If you want to wear a pink glitter Hello Kitty purse, by all means. Do what you like and express your personality -- what I think doesn't matter." -- Facebook user Rae Hamra
"I love my murse. It is the best way to carry by book, notebook, e-reader, pens, medication, ID and cash and have it all conveniently at hand when I need it." -- Facebook user John Matuszak Jr.
"What's next? Heels?" -- Facebook user Brendan Morgan
"I use satchels a lot, beats having pockets stuffed full. Dislike the word murse though, I'm sticking with satchel." -- Facebook user Seth Reardon
"So much better than a fanny pack ... no matter who thinks otherwise." -- Facebook user Katie Hogan Yokers
"Who cares...if a guy wants to have something to carry keys,wallet, phone and what ever else in, then it's his business. Doesn't make him any less of a man. It's no different than a school satchel or backpack." -- Facebook user Karen Honey
"I. JUST. CAN'T." -- Facebook user Avalon Hills
But if you CAN -- here are some great murses for yourself or a fashionably confident fellow in your life who needs a little help carrying his personal items.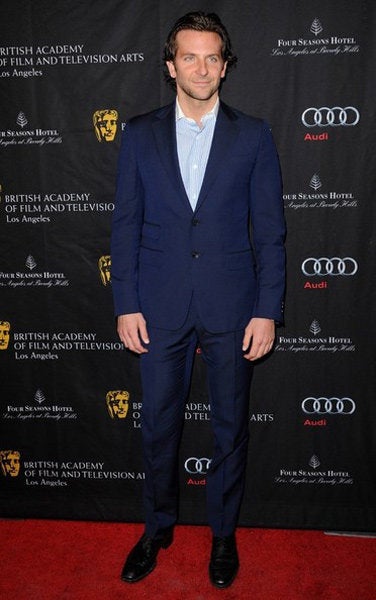 Stylish Male Celebs