Murtaza Ahmadi, a five-year-old boy from a village in rural Afghanistan, used to wake up at night and cry to his father that he wanted to meet Argentinian soccer phenom Lionel Messi. That seemingly impossible pipe dream came just a little closer to reality when his older brother crafted a Messi "jersey" out of a plastic bag, coloring it with Argentina's familiar blue and white vertical stripes -- and a photo of Murtaza proudly donning the makeshift shirt went viral.
His photo blazed through social media, with people all over the globe trying to both locate the then-anonymous boy and, from there, arrange a meeting between him and his left-footed idol.
Murtaza was eventually found in that rural village, and an authentic Messi jersey was sent his way. But that's when this story turns dark. In the following two months, ensuing attention and escalating aggression have dogged his family, with phoned-in and written threats eventually reaching such a fever pitch that the Ahmadis were forced to leave Afghanistan, seeking safety instead in nearby Pakistan.
The threats weren't from "criminal gangs" as Murtaza's father Mohammad Arif Ahmadi initially believed. They were from the Taliban itself, which, according to Ahmadi, "asked why [Murtaza] … was not learning the Quran (Islam's holy book) in an Islamic school and why I was instead allowing him and encouraging him to play soccer."
"Life became a misery for us," his father told The Associated Press. "I sold all my belongings and brought my family out of Afghanistan to save my son's life as well as the lives of the rest of the family."
Since arriving in Pakistan, the family has already been forced to change cities due to cost of living.
What started with a little boy's dream has devolved into a family's near-nightmare scenario. But even amidst the threats and the turmoil, five-year-old Murtaza is still holding onto that old dream of his:
"[He] hopes that one day he would be able to meet his hero, Messi,"Ahmadi said.
Before You Go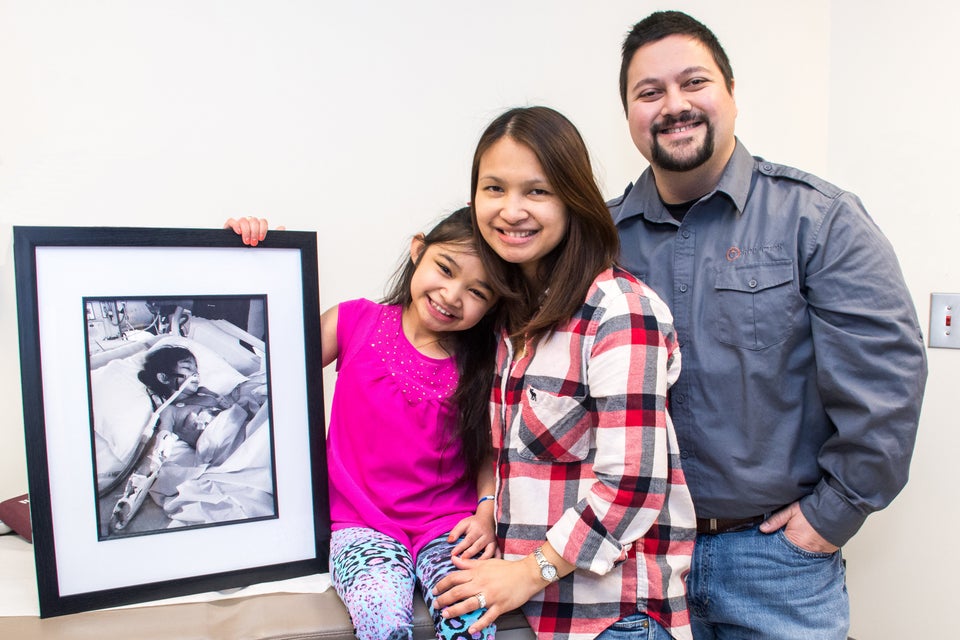 Before And After Organ Donation Photos Of Kids
Popular in the Community