Picture a Madame Toussaud's wax museum, only all of your favorite celebrities have been replaced by naked cadavers.
This is what you'll find at the Morbid Anatomy Museum's House of Wax: Anatomical, Pathological & Ethnographic Waxworks from Castan's Panopticum, Berlin, 1869–1922. The macabre exhibit features late-nineteenth century lifelike wax models, curated by onetime cohost ot TV's "Oddities" Ryan Matthew Cohn in conjunction with Alamo Drafthouse.
"These are anatomically accurate models that are teaching the general public about anatomy, but also thrilling and titalating them at the same time," Morbid Anatomy's owner Joanna Ebenstein told HuffPost.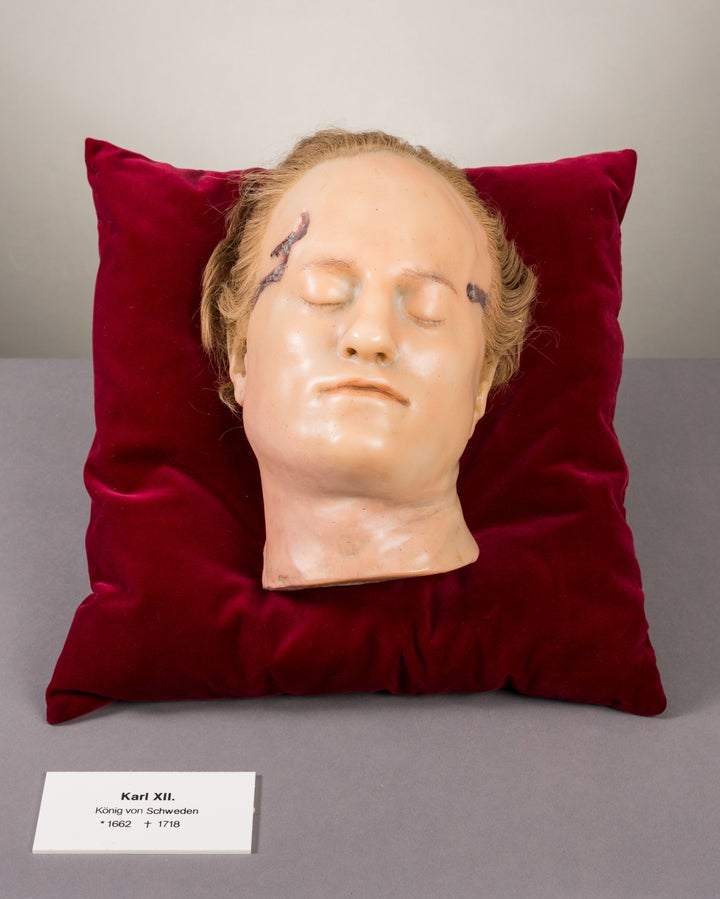 The most striking and repulsive body on display is a Venus corpse lying on her back, nude and in repose, with her intestines and an unborn fetus spilling from her open abdomen.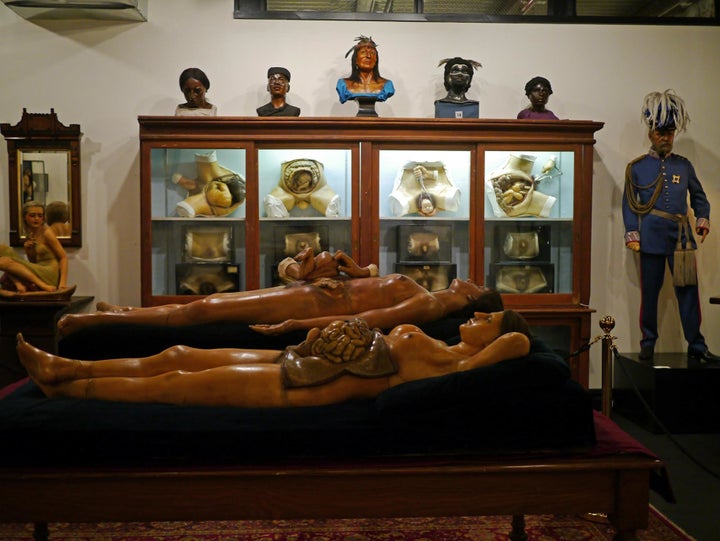 This includes detailed models of the more illicit parts of the human anatomy, plainly displayed for museum-goers to look at -- or gawk at.
The models were originally displayed in a "panopticon" -- essentially, that's an olden-day penny museum filled with oddities and freakish artifacts bearing certain cultural, scientific and medical pretenses.
"These things that we now read as kind of sexual… I don't think they read that way at the time, I think they were more thought provoking," Ebenstein told HuffPost.
Though their exhibition is meant to delight, the wax models originally served a more noble purpose of standing in for real cadavers so medical students and midwives could study the human anatomy as accurately as possible.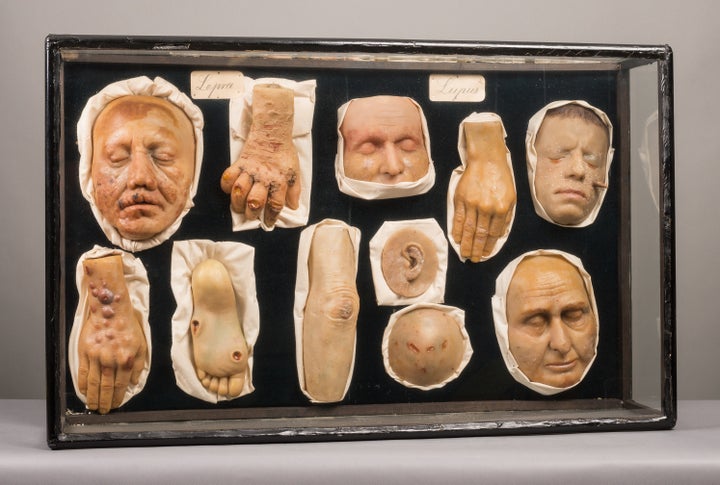 One model on display shows a child suffering from diphtheria, an infection that is now preventable with a vaccine: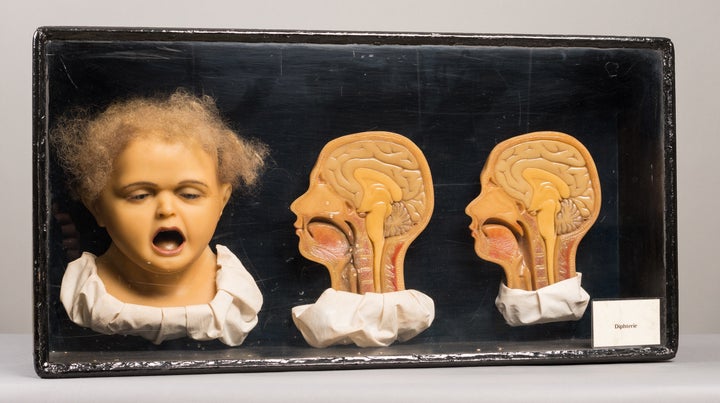 After a stint at the Museum of Morbid Anatomy, the collection will make it's way to a more permanent home at an upcoming Drafthouse location in Brooklyn. Come for the bodies, stay for the beer!
House of Wax is on Display at the Museum of Morbid Anatomy at 424 Third Avenue in Gowanus, Brooklyn through May 30th.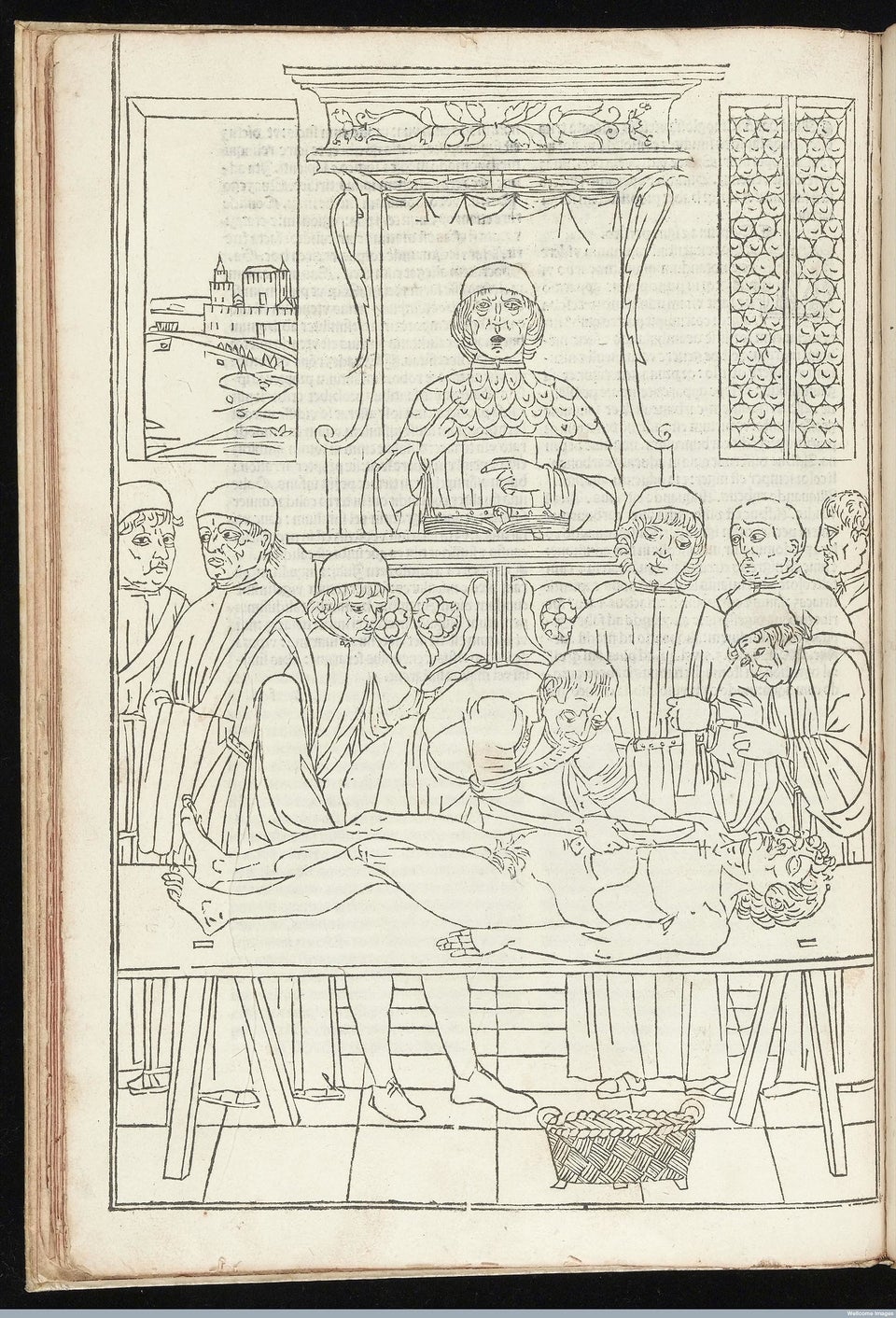 Freaky Images Of Surgery In The 1800s... Before Anesthesia
Related
Popular in the Community