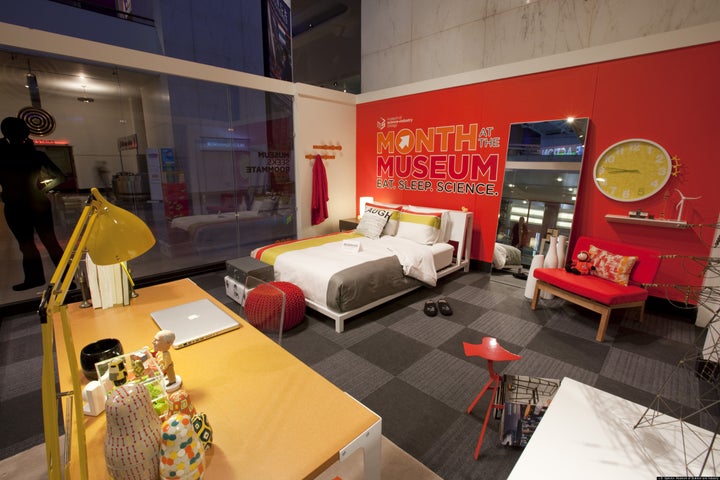 More than 1,500 people were hoping the Museum of Science and Industry would be their temporary home, and now five candidates are close to that dream.
In July, the museum announced that it was seeking participants for its "Month at the Museum" contest. The prize? Living in the museum for 30 straight days, from October 20 to November 18--and $10,000. The winning tenant will also blog about what it is like to be part of a living experiment and exhibit.
Two of the final five "Month at the Museum" candidates are from Chicago--Felix Jung, a Flash developer, and Kate McGroarty, a theater teacher and writer, according to the museum's website. The other finalists are a biology student from Massachusetts, an artist and musician from Seattle and a musician from Milton, Fla.
"I've always wanted to be an explorer," McGroarty wrote in her application essay. "Well, when I was around two I wanted to be a fire truck. After I recovered from the crushing realization that I would never grow wheels, I wanted to go on adventures. Moving into a museum for an entire month and sharing that journey with the public sounds like one of the biggest adventures I could have in my lifetime."
Who will win the grand prize? Well, that's up to you. The public is being asked to view each candidate's bio and vote online here from now until 5 p.m. on Oct. 4.
Popular in the Community