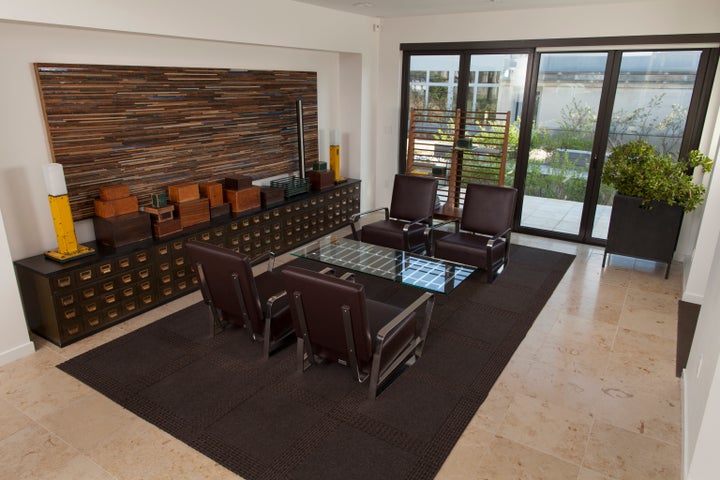 Since the exhibit first debuted in May 2008, more than 300,000 guests have taken part in guided tours of the home, which was designed by architect Michelle Kaufmann Designs and built by the Decatur-based All American Homes. Because the exhibit -- which aims to inspire its viewers to live more eco-friendly lives -- was such a hit, the home has been redesigned annually.
For the 2012 design, the museum has turned to Edgewater interior furnishing store Scout and tech blog Gizmodo for help in giving the three-story home a new look. From Scout, the exhibit features many reused and repurposed pieces, including a maintenance table found in a South Side steel plant. From Gizmodo, the home comes equipped with the ability to play a custom playlist upon entering the front door.
Surrounding the home is the "Smart Park," which features pollination-promoting and honey-producing beehives and a 40-foot wind turbine.
"Smart Home: Green + Wired" will run through Jan. 6, 2013 at the Museum of Science and Industry, 57th and Lake Shore Drive. Tickets to the exhibit -- which include general admission to the museum -- cost $23 for adults, $22 for seniors and $12 for children aged 3-11. Tours run daily through 1:30 p.m.
Check out photos by J.B. Spector of the 2012 "Smart Home," courtesy of the Museum of Science and Industry:
Related
Before You Go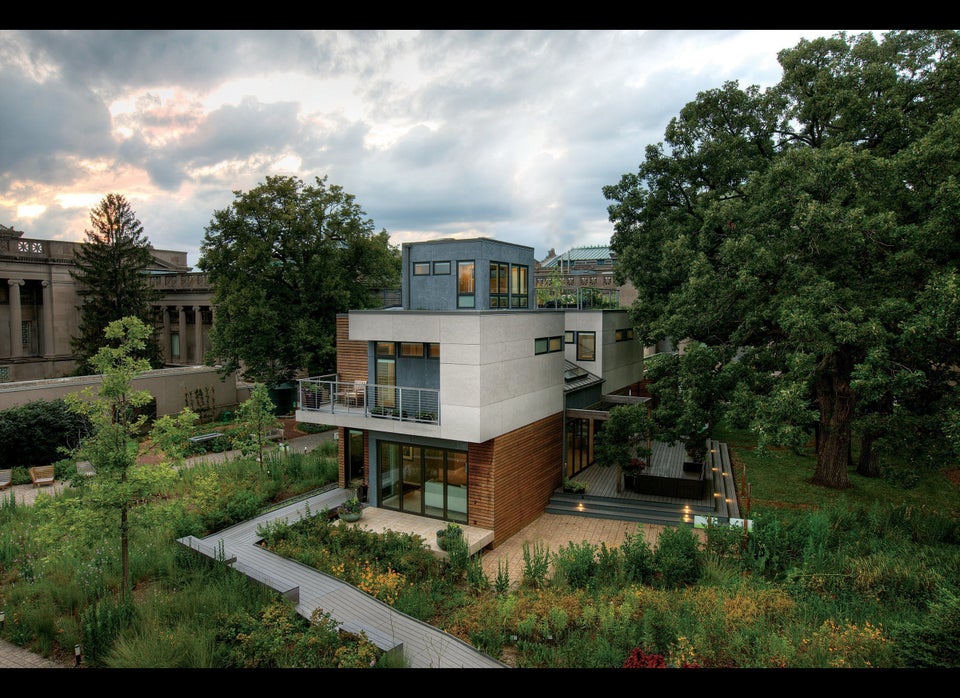 The Museum Of Science & Industry's Smart Home
Popular in the Community