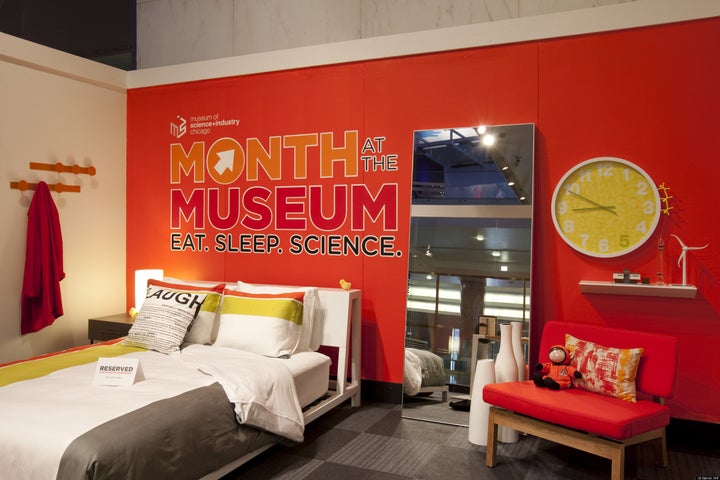 You don't have to pay rent. In fact, for a one-month stay, they'll pay you. Ten thousand dollars.
The "Month at the Museum" contest is offering one lucky winner the chance to stay at MSI for 30 straight days, from October 20 to November 18. The winner will have private sleeping quarters on museum premises, and a platform to describe his or her experiences to online followers.
On successfully completing the month's stay, he or she will win a $10,000 prize, plus "a package of tech gadgets, an honorary lifetime membership to MSI, and new knowledge and experiences that may just transform you," according to the competition's website.
For starters, you'll interact with museum guests as you take in all the experiences here. One day, you might watch a live heart surgery via teleconference or dissect an eyeball. The next, you could be cutting things with a laser in our Fab Lab. Trust us: it isn't likely to be boring.

You'll also be a bit of a Museum celebrity, making some appearances and giving interviews. Through blogging, tweeting and videocasting, you'll report to the world about your 24/7 life inside this historic and beloved institution. ...

Frankly, we have no idea what it's like to spend every night for a straight month here. We're kind of counting on you to tell us and the rest of the world.
To apply for this job, entrants must submit a 60-second video, a 500-word essay, an application form and a 5"x7" headshot.
Watch a video preview of the "Month at the Museum":
Related
Popular in the Community