Warning: This post is filled with explicit imagery. Very NSFW. Proceed with caution.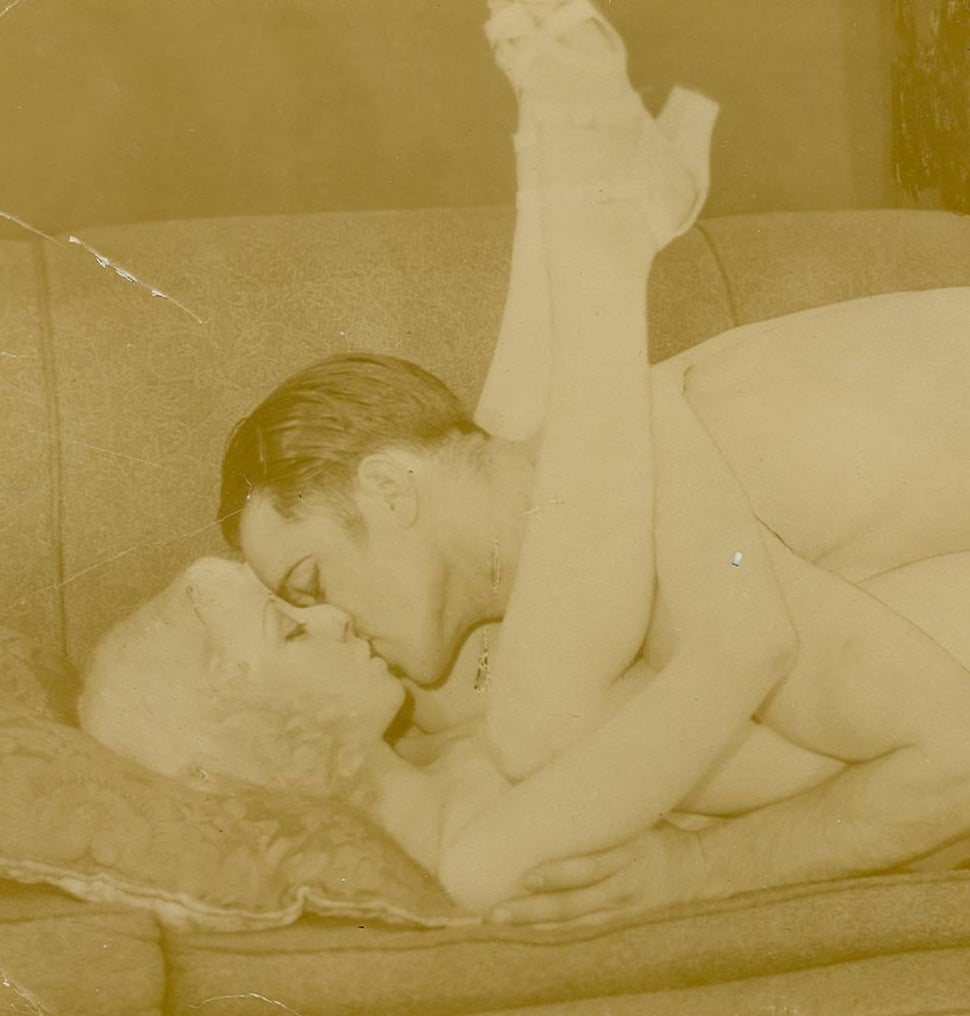 "What would her parents think?!" 
The paternalistic, pearl-clutching questions we ask about contemporary porn actors might seem a little more naive after visiting "Hardcore," an exhibit currently on display at the Museum of Sex in New York. Though we like to imagine our forebears lived in more innocent times, the parents and grandparents and great-grandparents of today's adult film stars might very well have been performing in -- or at least avidly consuming -- explicit erotica of their own.
"People tend to think that hardcore pornography is largely a modern invention," director of exhibitions Mark Snyder told The Huffington Post in an email. "However, when looking at literary and visual representations of sex acts from previous centuries, we see that, sexually speaking, there is very little territory that has not already been explored."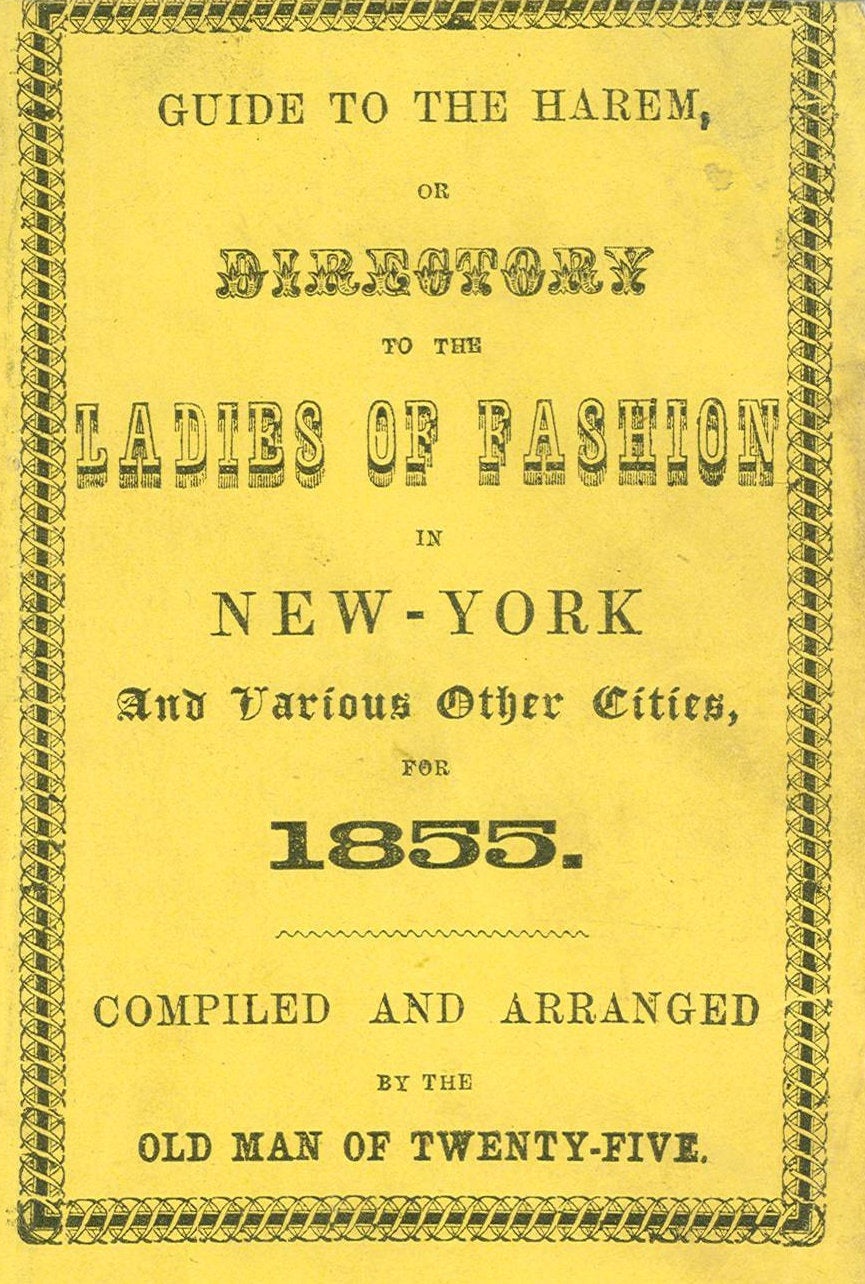 Early erotic materials include lithographs of sex acts and the above brothel guide, a sort of menu of sexual offerings at various establishments. Early photographs depict uninhibited sexual encounters. "Throughout history," Snyder said, "every time there is a new invention or advancement in technology, it is, very shortly after, utilized for sex."
Accordingly, by the turn of the 20th century, porn was beginning to look fairly modern. "Early pornographic sex films, known in the United States as 'blue films,' 'smokers,' or 'stags,' began appearing almost as soon as motion pictures were invented," explained Snyder. The oldest surviving American stag film, "A Free Ride," is on display as part of "Hardcore." It was made in 1915.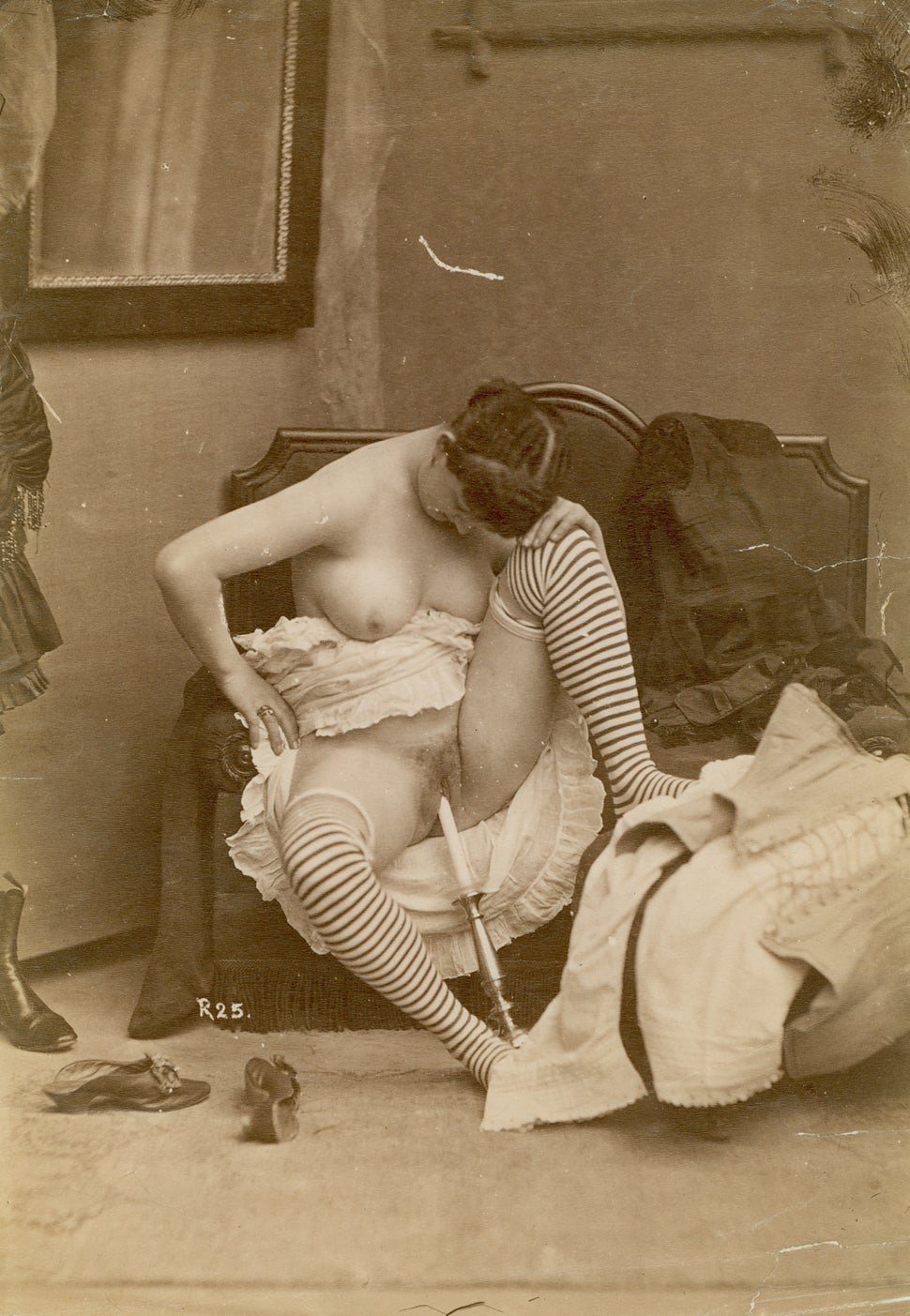 "People have engaged in hardcore sex, and documented it, through all eras of history," Snyder pointed out. "They made sex toys; they had threesomes." And like modern pornographers, they didn't always restrict themselves to specialized sex toys -- the woman in the above photo is making a candle serve as a dildo. 
Items in the exhibit show same-sex encounters, blow jobs, and what we might consider BDSM today, as in this photo of a nude couple cavorting with a scary-looking whip: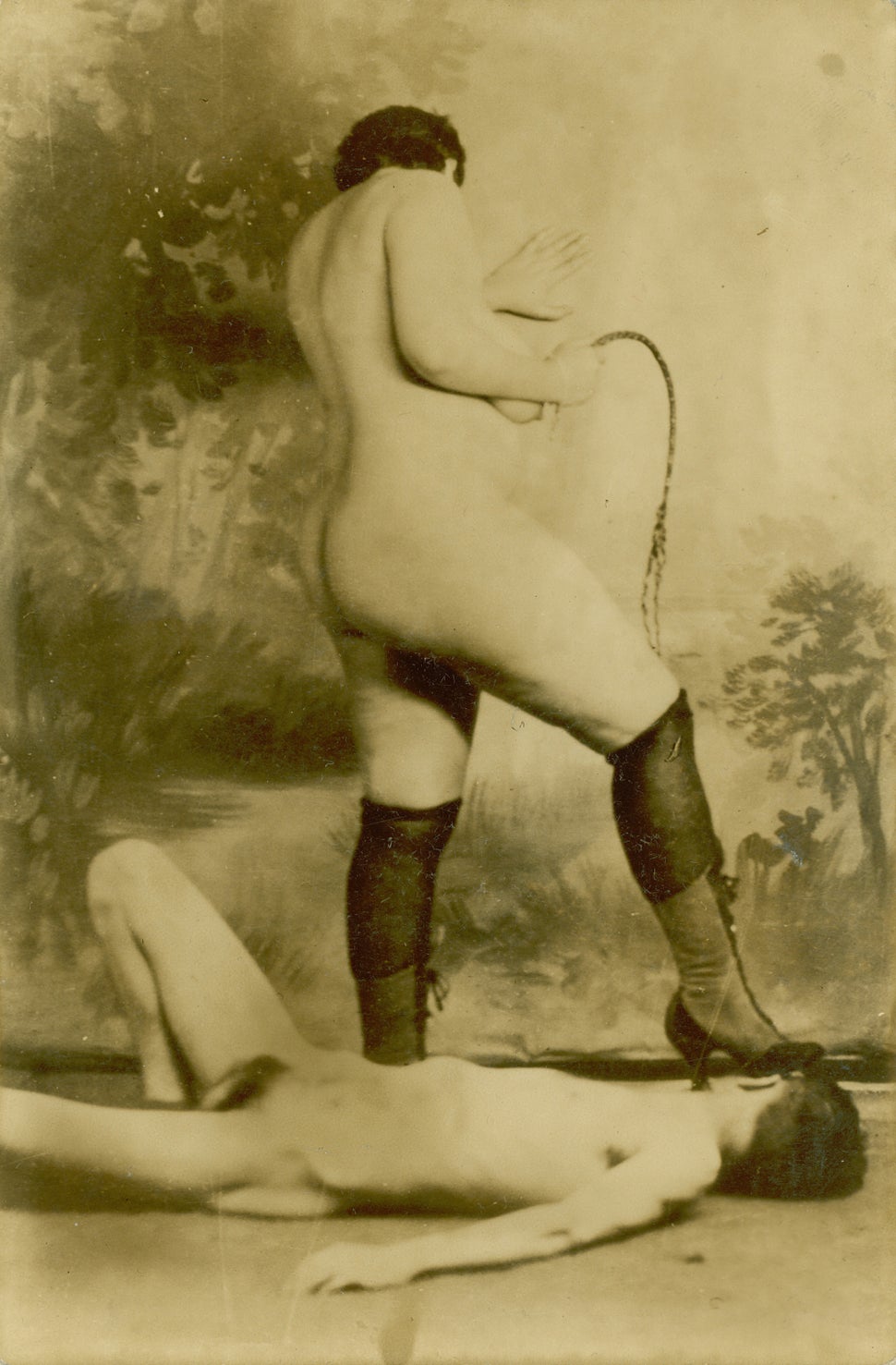 While the advent of widespread adult video stories and, to an exponentially greater degree, free Internet porn has led to an explosion in access to hardcore erotica, the materials themselves aren't quite as groundbreaking as we may assume. "Many tropes that we associate with modern pornography were actually created much earlier," explained Snyder. "The 'money shot,' for example, was actually established during the Victorian Era." 
Mind. Blown. (No suggestive imagery intended.)
Throughout the nation's history, a tenuous divide between pornography and art has been enforced. Even museums, Snyder noted, often "sequester[ed] sexually-related artifacts away from the rest of their collection." 
The distance of many years, however, allows us to look at these titillating images and videos with something other than arousal -- the sepia-washed tones and dated hairstyles clash with our modern ideas of pornography and obscenity. Reframed by their antiquity, these vintage sexual poses take on an innocence, an artistic perspective on universal human needs. 
"Hardcore" isn't just a glimpse into our often forgotten history of graphic porn, but a reminder of how beautiful and powerful sex can be, in all its many forms. 
See more images from the exhibit below, and check out the full show at the Museum of Sex. "Hardcore" runs through 2016.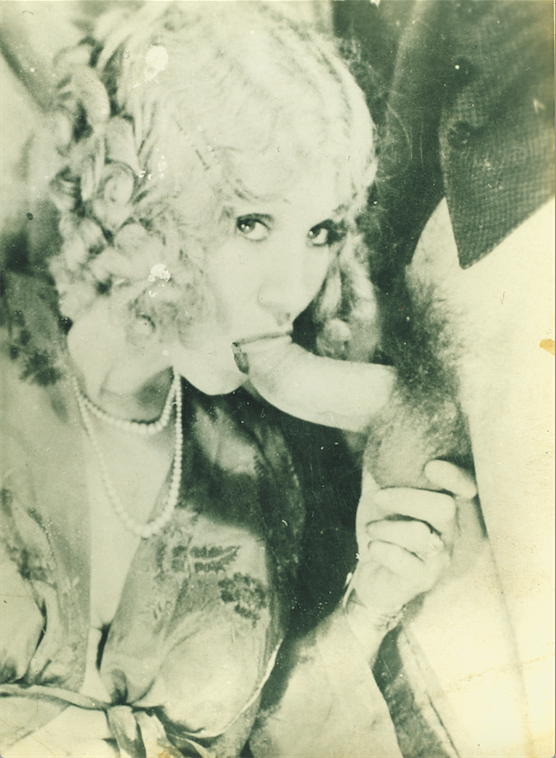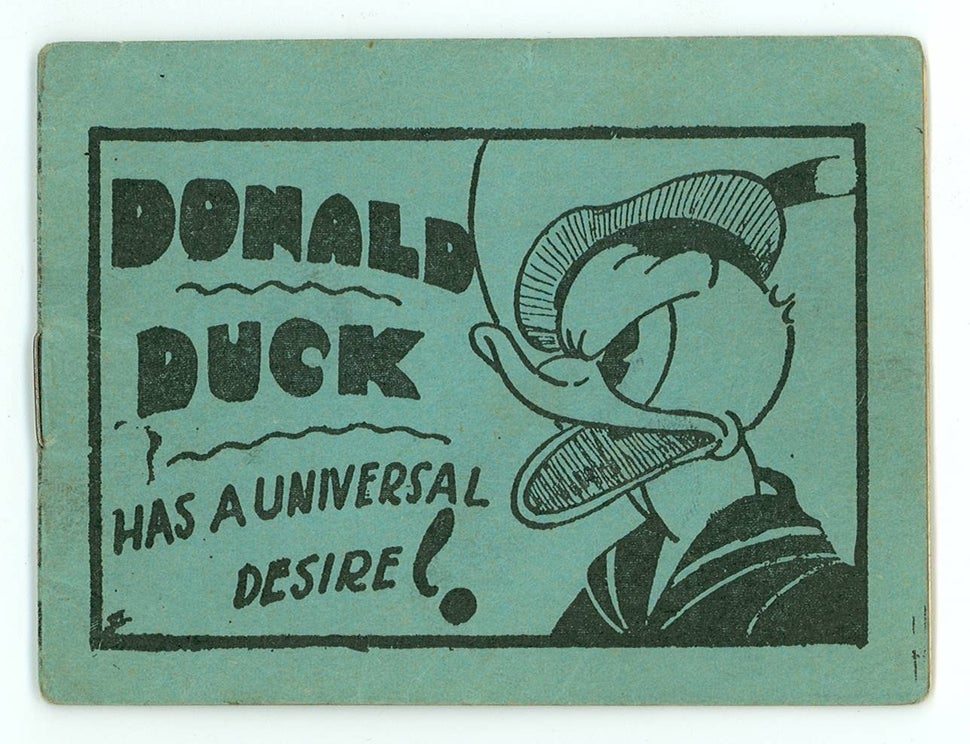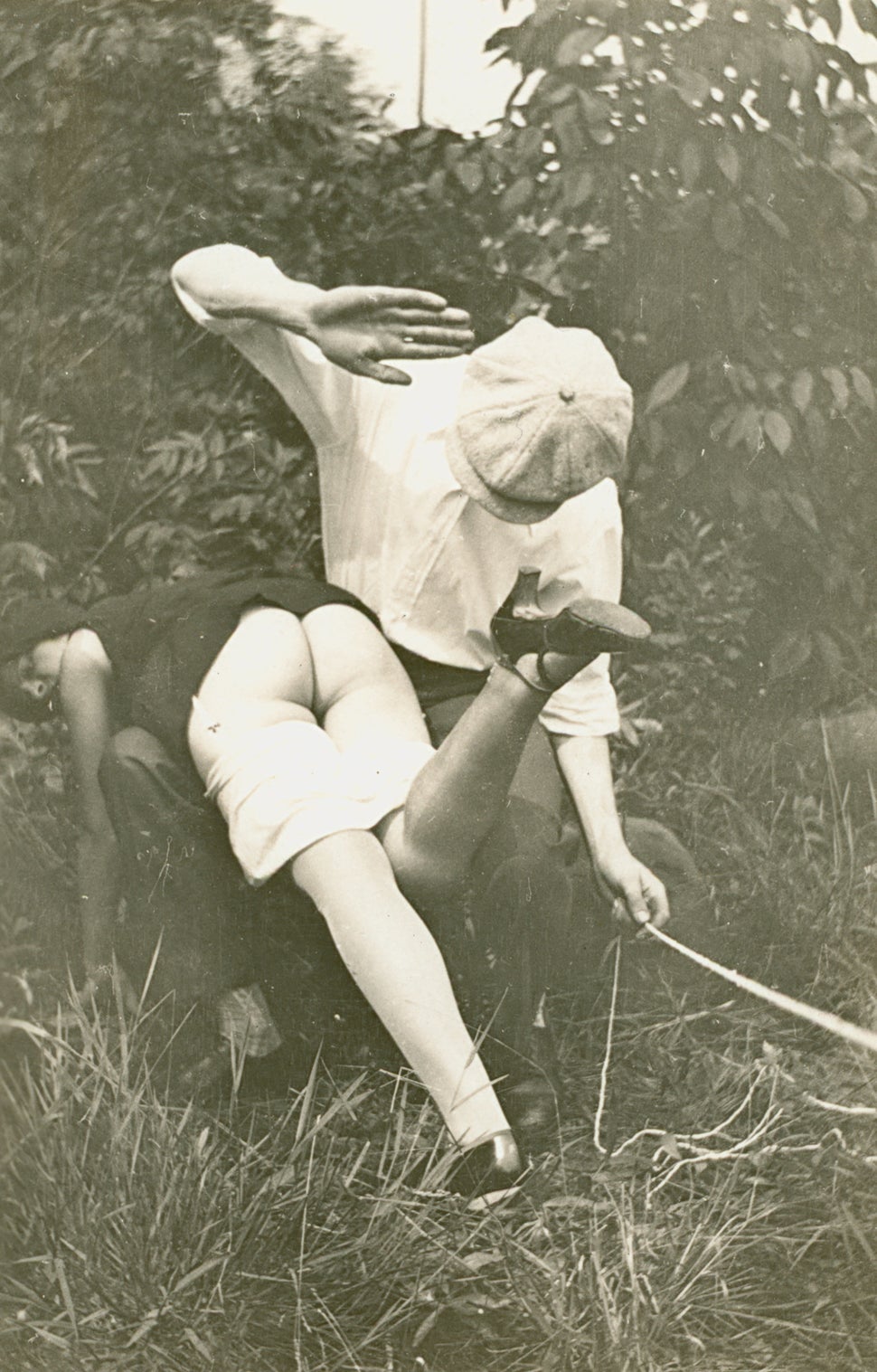 PHOTO GALLERY
Intimate Portraits Of Porn Stars Shine A Different Light On XXX Actors
Calling all HuffPost superfans!
Sign up for membership to become a founding member and help shape HuffPost's next chapter