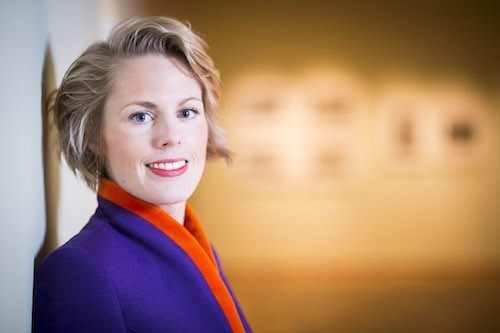 On the heels of Art Basel, we sat down for a Q&A with Tatyana Franck, the newly appointed director of Lausanne's photography museum, the Musée de l'Élysée. A dynamic, multi-cultural leader, she arrived at the museum after serving as the Director of the Archives Claude Picasso.
Q: What was your first contact with art?
Franck: Art and photography have always been my passions. I have been surrounded by artists since my youth. It was in front of a photograph by the American Nan Goldin that I knew - at the age of 17 - that I wanted to dedicate my life to the artists, as I am intimately convinced that art can change the world.

Q: You studied in France, Great-Britain, China, United-States, and you're now working in Switzerland: which country is the most striking, according to artistic management?
Franck: I am indeed traveling the world but I definitely think that Lausanne, and Switzerland in general, is the place to be. We are currently building a new museum complex that will open in 2020 and which will gather the Museum of Fine Arts (mcb-a), the design museum (mudac) and the Photography Museum (Elysée). It is a great opportunity to conceive the photography museum of the 21st century. Lausanne is not only a cultural city, but it is also the capital of The Olympic Games, one of the most important technological centers in Europe with the EPFL. It also has one on the best art schools, ECAL, top theatres (Vidy), the ballet Maurice Bejart and the Opera. In short, it is a vibrating city, a small town with an international influence!
Q: One of today's fashionable words in talking about cultural management is "cultural entrepreneurship," wording that some people in the art world criticize. You've studied law and worked in the art market, is your artistic view influenced by this idea?
Franck: My vocation has always to be a museum director. For that, you not only have to be an art historian, but also a manager and a leader. It is with that mindset that I decided to study law and business as I am currently studying at the Executive MBA Global Asia created by Columbia Business School, London Business School and Hong Kong University.
Q: You have just been appointed director of the Musée de l'Elysée in Lausanne, can you tell us a bit more about your appointment by the government of the canton of Vaud? What are the biggest challenges in your new position?
Franck: The Musée de l'Elysée is a gem in the museum world. It has always been one of my favorite museums and the opportunity to build and to think about its future in the new building that will open behind the train station is a wonderful challenge. It is not only about taking the responsibility of running a museum, but it is also the challenge of building a brand for the new museum.
Q: What is your view of the Musée de l'Elysée and what are your main projects for it?
Franck: I intend to develop the Musée de l'Elysée's current national and international reputation in various ways by translating all communication materials in three languages (French, English, German), conducting an ambitious digitization program of the museum's book and images collection, innovating with new technologies (augmented reality, multimedia contents) and building bridges between photography, art and other fields.
Q: Can you tell us more about its upcoming program?
Franck: Our program is developed both at the museum and outside its walls. In the beginning of July, we will host an event in the museum's gardens - the Nuit des Images (Night of Images) which showcases photography in all of its states. It does this through various projections by young and renowned artists, a book fair, family activities and special projects for the museum's 30th festivities. This will be followed by an exceptional collaboration with a major Swiss and international music festival - Paléo Festival Nyon, which allows us to produce an exhibition for a brand new public. More than just a photography museum, the Musée de l'Elysée is a point of view. Also, did you know that the exhibitions produced by the museum travel the world? Just last year, we had almost 50 openings abroad! In the fall, will present an exhibition on the treasures of the museum's collections, "The memory of images: the iconographic collection of the Canton de Vaud."
As far as programming for 2016 is concerned, it will be announced in the fall.
Q: How do you perceive the emerging artistic scene today?
Franck: I am especially attracted to the upcoming scenes in China, Latin America and Eastern Europe. In our "reGeneration3" exhibition, there are 8 Polish photographers that have been selected! The Polish scene is growing and fascinating. I also very much support the local scene, which is very vibrating.
Q: As a personal collector, what is the latest piece you bought ?
Q: One final question. What would be on your collector's list as a piece to own?
Franck: A photography series from the Italian artist Giuseppe Penone called "Geometria nelle Mani - triangolo," 2004, 15 b/w photographs.
Constance Breton is an ARTPHAIRE contributor. She is also a the founder of The Art of this Century, which is a platform that offers bespoke experiences and journeys in the art world for a private community of members.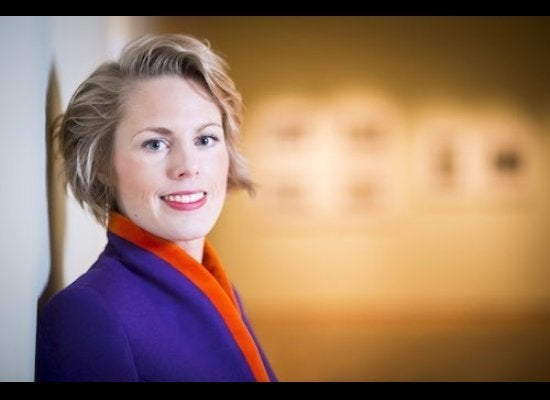 Museum Spotlight: Q&A With Tatyana Franck From Lausanne's Musee De L' Elysee
Related
Popular in the Community