Almost ten years ago when I was on a British book tour for my novel The German Money, I had a free afternoon in London which I spent at the amazing Tate Modern. It's London's most unusual museum, built from a former power station and now the home of post-1900 British art and modern and contemporary art from around the world.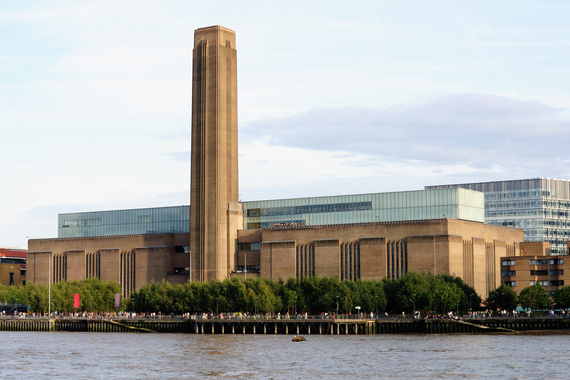 I didn't know what to expect as I entered the cavernous hall which originally housed turbines, but I was suitably overwhelmed and transported. I'd grown up in New York and was a museum brat, was already visiting the Guggenheim, MOMA, and The Metropolitan in elementary school, but had never encountered such an imposing venue.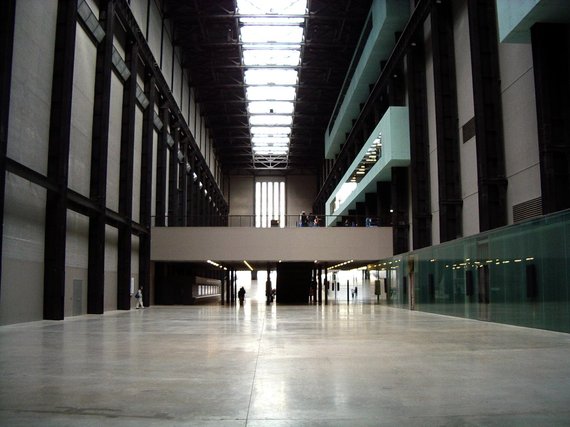 I drifted from floor to floor not really drawn to anything in particular until I saw a sign for a Brancusi exhibition. Now, I'd of course seen some of his work in New York but never really connected or understood it, and this seemed like a good opportunity to try to get to know him better.
The half a dozen or so cool, quiet rooms were almost entirely empty and you could say I was, too. I had no preconceptions, and as I moved from one sculpture to another I was unexpectedly transfixed by the sensuality of his work. Each piece spoke to me, carried me someplace, made me soar or reflect.
At one point a guard started frowning at me. I must have looked stunned, because that's how I felt. I was in love.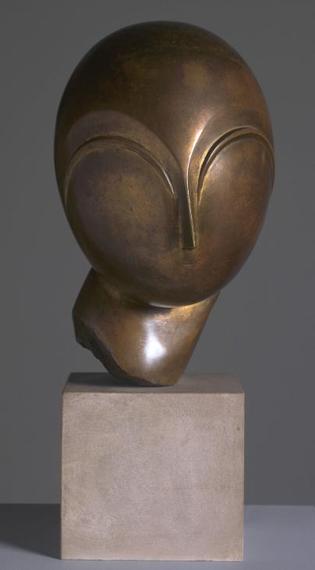 I kept going back and forth through the exhibition as if to make certain that I was really connecting to Brancusi's work on such a visceral level. It was all so beautiful in an almost unearthly way. I felt the way Henry James described himself on his first days in Rome: "reeling through the streets...in a fever of enjoyment." After an hour of soaking in these remarkable impressions of form, texture, and light, I couldn't absorb anything more. I left bedazzled.
All that came back to me, surprisingly, in Philadelphia last week, as I was wandering through the Museum of Art, looking for the Duchamp a friend had insisted I see. En route, I stumbled into a room of Brancusi sculptures. I was thrilled. I felt the same sense of joy and transfiguration I had in London. And this time I was completely alone.
In the utter stillness, the textures and shapes felt magical. I lingered in front of each alcove, both present in the moment and transported back to London, back to the most powerful exhibit of sculpture I'd ever experienced. I remembered what it was like to have crossed the line from not "getting" Brancusi at all to feeling he spoke to me deeply. The double vision made each work even more tangible to me, glowing.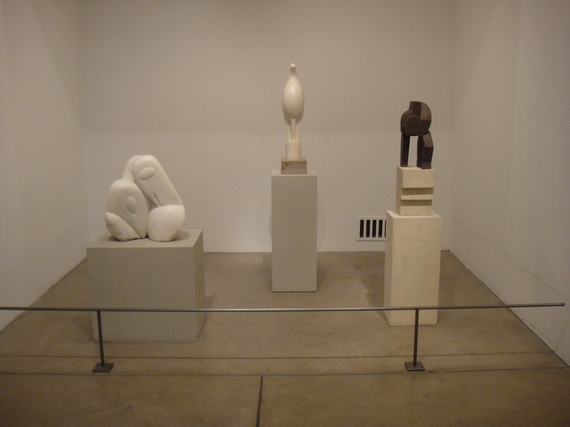 I don't know how long I was there, but every moment was a treasure. I hadn't expected to find the Brancusis, so the surprise was even more wonderful in the Philadelphia heat which had given me a killer migraine as soon as I'd left the airport.
I can't say the migraine was gone after encountering these extraordinary sculptures--but it mattered a whole lot less. Brancusi had cast his spell on me again.
Lev Raphael is the author of 25 books in genres from memoir to mystery which you can find on Amazon.