Also, though, they saw some art. 
The National Museum of Women in the Arts (NMWA) ― the only major museum in the world dedicated to celebrating the history of women-identified artists ― told The Huffington Post that inauguration weekend yielded the museum's largest weekend attendance ever. 
The museum offered free admission to visitors the weekend of Jan. 21, as well as additional programming geared toward all the nasty women in town for the Women's March on Washington. 
Initially, the museum was slated to host a "Nasty Women" tour, a guided journey through the works of women artists in the NMWA's permanent collection who subverted gender norms and societal expectations, making some quality artwork in the process. 
As Deborah Gaston, director of education at the museum, explained to HuffPost: "A nasty woman is someone who refuses to be bound by the place society defined for her, someone who blazes her own trail." Luckily for the NMWA, their programming has always incorporated such progressive sheroes. 
So many visitors, however, turned up to the NMWA, that instead of giving one "Nasty Women" tour as originally expected, the museum gave nine. In fact, inauguration weekend attendance was double the previous record for weekend attendance (with free admission), director of communications and marketing Amy Mannarino said.
"We can't say enough about the wonderful women and men that visited the museum," Mannarino continued. "The crowd's positive energy was palpable, and visitors filled all corners of the museum—enjoying art by women, chatting with friends, and enjoying free refreshments. We couldn't have asked for more."
If you missed the "Nasty Women" tour, worry not. The NMWA is always highlighting the work of female artists who toppled stereotypes and challenged the male gaze. So in effect, every tour is a "Nasty Women" tour. 
As Gaston put it: "In a way, this tour is special, but in a way it's what we always do. Here, it's Women's History Month every month. This is a perfect time for people to notice what we are doing here, but we're doing it all the time."
Trump's election seems to have inspired a renewed interest in feminist art, for obvious reasons. A string of "Nasty Women" art shows held around the country have raised over $50,000 for Planned Parenthood. And a New York–based exhibition called "Uprising / Angry Women" also compiled work from female-identifying artists giving Trump a piece of their minds. 
Cheers to women being creative, fearless and, of course, nasty.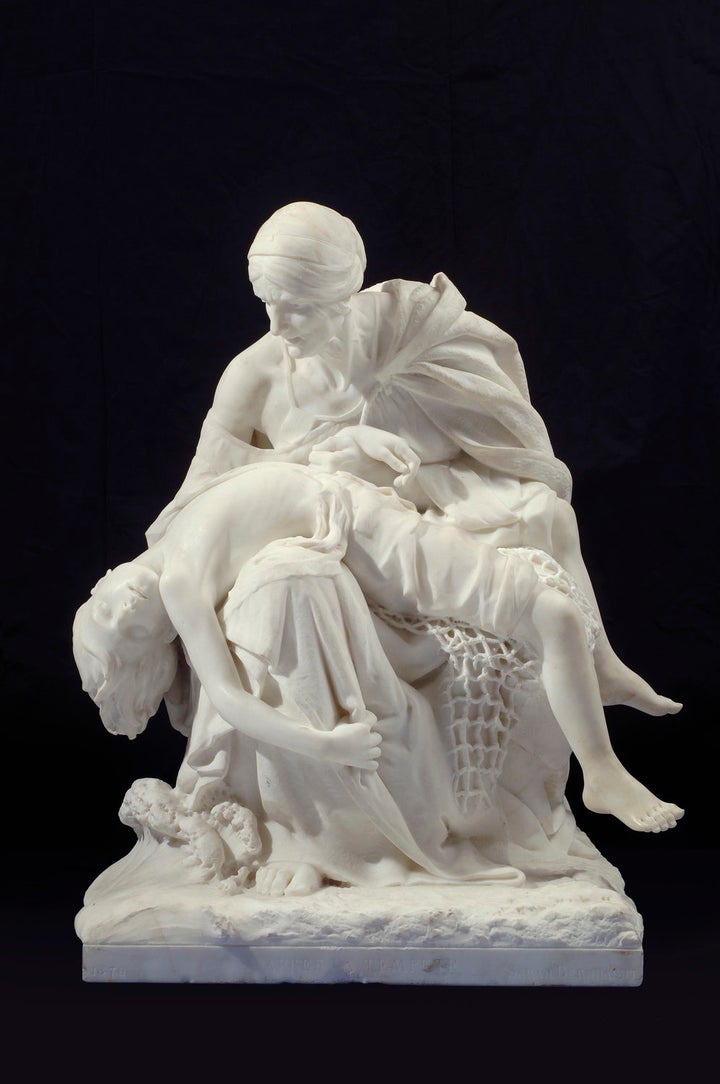 REAL LIFE. REAL NEWS. REAL VOICES.
Help us tell more of the stories that matter from voices that too often remain unheard.