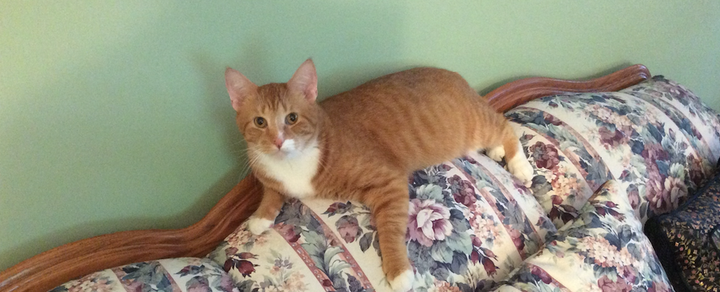 If you live on the same floor as MushMush the cat, you can expect a warm welcome when you get out of the elevator.
The large orange tabby has been nicknamed "Mayor of the Ninth Floor" by his building mates in the Bronx because of his penchant for greeting people. His owner, Despina Goanos, told The Huffington Post that the extraordinarily friendly feline started meowing whenever he heard the elevator, so she decided to open the door and let him roam the hall — only with her careful supervision, of course.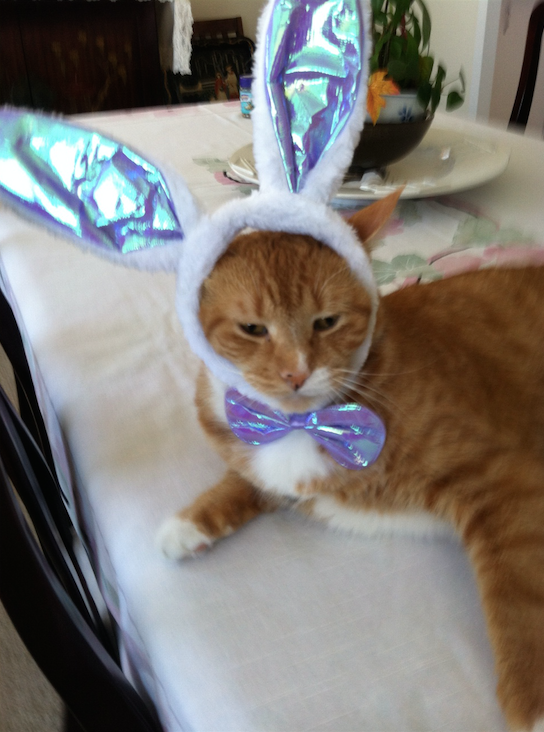 "He started greeting people and walking down the hall with them," she said. And MushMush has made a ton of friends.
"He has a very gentle soul," Goanos said. "He's very lovable, he's extremely friendly, he loves everybody and he's convinced he can make everybody love him."
Other residents of the building stop by to visit MushMush and bring him gifts like toys and balls. Goanos' Irish neighbors even brought the ginger cat a green bow tie for St. Patrick's Day.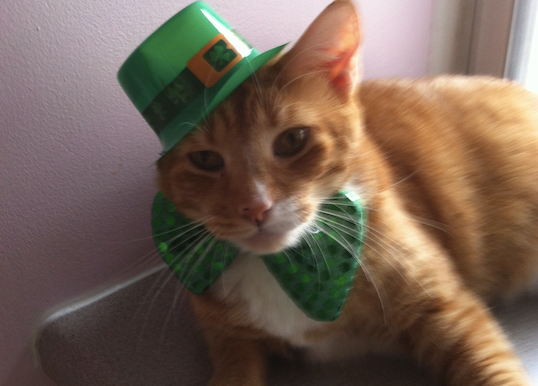 But the kindhearted cat almost didn't get a second chance at life. MushMush — previously known as Samson — ended up at New York City Animal Care and Control in July after his owner died. When no one had adopted him after about three weeks, he wound up on a list indicating he was "at risk" for euthanasia. NYCACC publishes these lists every day in an effort to encourage potential fosters, adopters and rescue groups to take the dogs and cats.
That's where Magnificat Cat Rescue and Rehoming, a rescue group in the Bronx, came in. They were able to find a temporary foster home for Samson with a Bronx nurse who renamed him "MushMush" because she felt like he was "the mushiest cat alive."
In February, MushMush went to his new, permanent home with Goanos after she contacted Magnificat looking for a feline companion.
The only hitch? MushMush, who loves all people and animals, is a little too in love with his own reflection.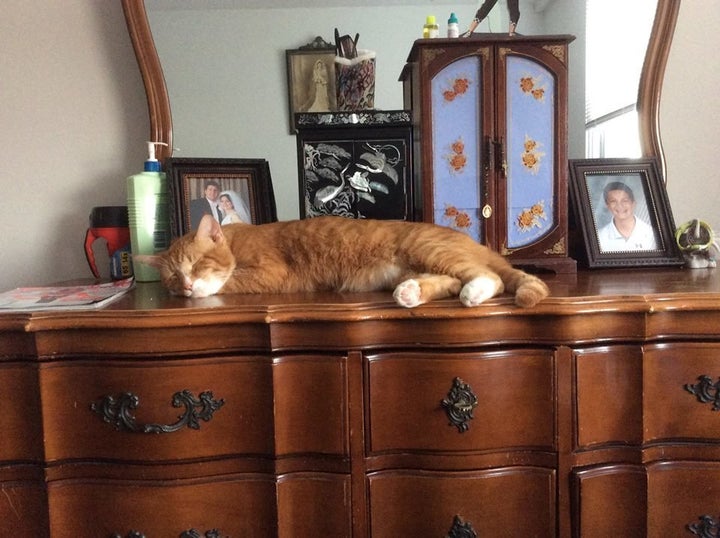 "He keeps on trying to make friends with the red cat in the mirror," Goanos said. "He'll be... cooing to that other cat forever, and in the middle of the night I don't want to hear that." She solved the problem, at least temporarily, by placing a sheet over the mirror.
While MushMush's story has a very happy ending, not all homeless cats are so lucky. Shelters and rescues are overwhelmed with cats and kittens, especially in the summer months, when more stray kitten births and people leaving on vacation causes a drop in the number of people interested in fostering or adopting, said Magnificat's Mary Stewart. In New York City, Stewart said, a higher number of evictions seem to also occur in the summer, meaning that more pet owners are left in a position where they feel they must give up their cats.
"I wish more people would ... not go to pet stores and just adopt from the shelters," Goanos said. "It's a horrible thing that so many healthy animals are being put down."
Before You Go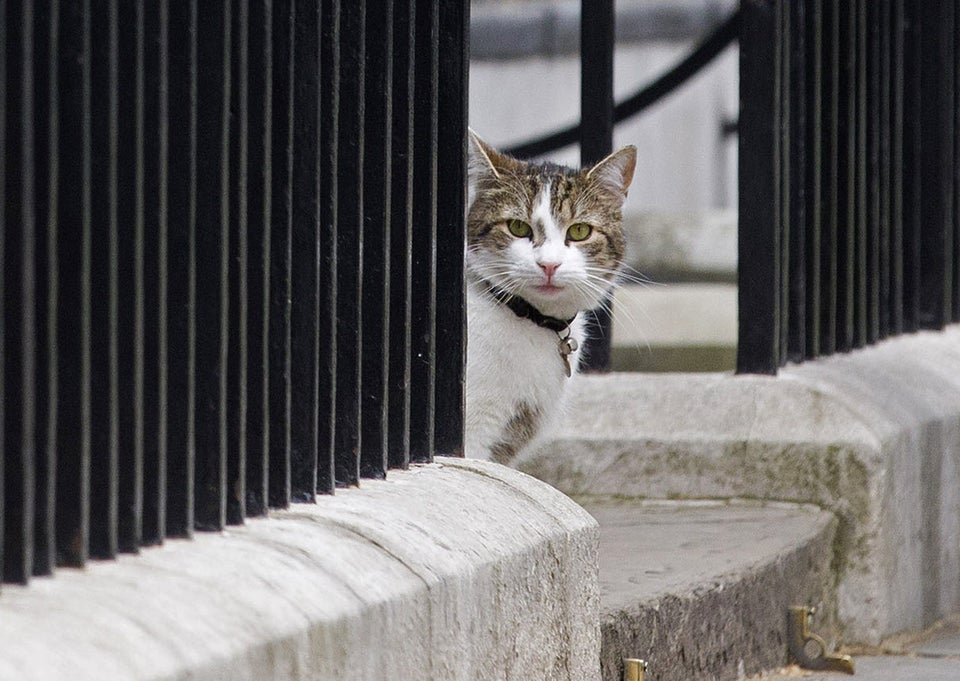 Cats, Cats, Cats!
Popular in the Community