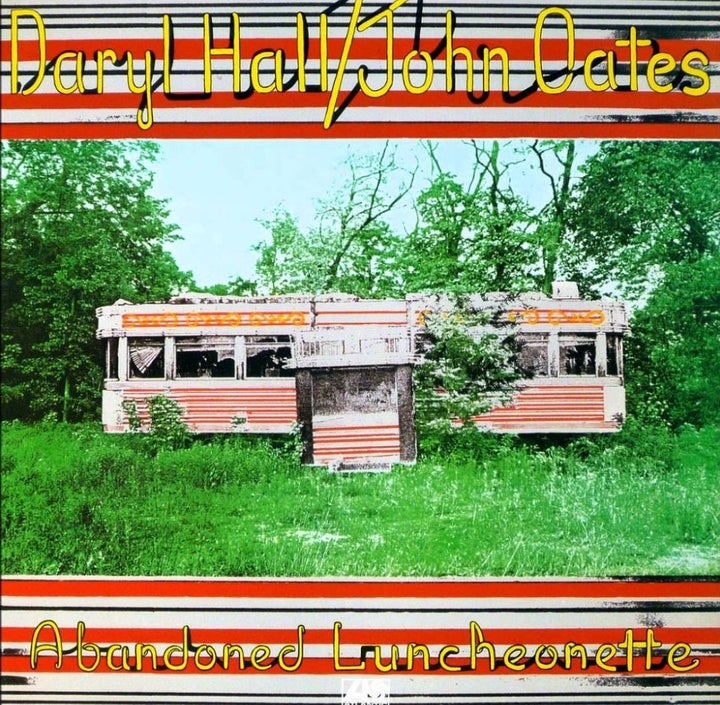 On March 28, John Oates's memoir, Change of Seasons is being released by St. Martin's Press. I was fortunate enough to have served as John's co-writer and I'm very proud of what we've spent the last two years working on.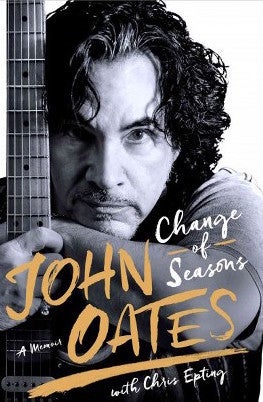 One of the central chapters in the book describes what many consider to be Daryl Hall and John Oates's definitive album, 1973's Abandoned Luncheonette. In the new book, in addition to unpacking the music, John also wanted to talk about the album cover. After all, back in the 1970s, album covers were a huge part of the sonic experience. The packaging introduced us to the music before the needle ever dropped.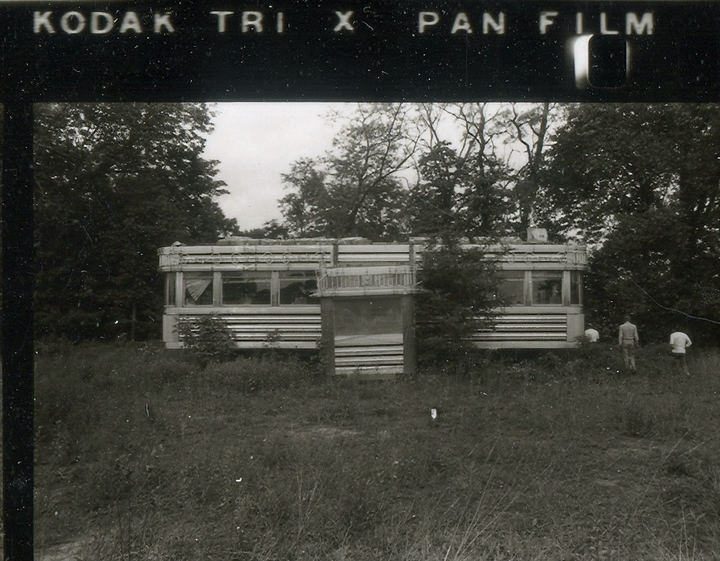 The evocative cover featured the crumbling old Rosedale diner off route 724 near Pottstown, Pennsylvania. It's a place where Daryl went in his youth, before it was dumped here near the woods by the side of the road. The image was shot by a young fine artist photographer named Barbara Wilson. She had originally met John in the late 60s while they were both in college, and over the years became friendly with Daryl as well. She had a great eye, and so Daryl and John told the record company that they want her hired.
As she recalls with a laugh today, "They paid me $1000, and Atlantic Records considered that to be highway robbery.
On a warm summer day, once the album was all but finished, Barbara, her husband, Daryl and John drove down from New York city to the rural spot on the road about 40 miles outside of Philadelphia.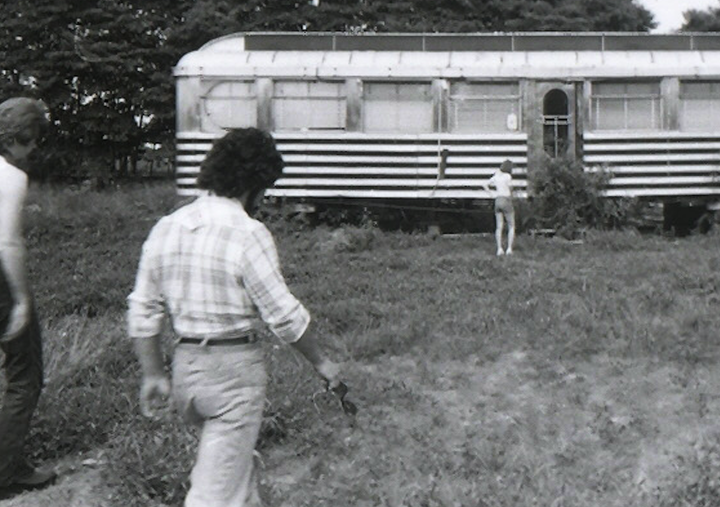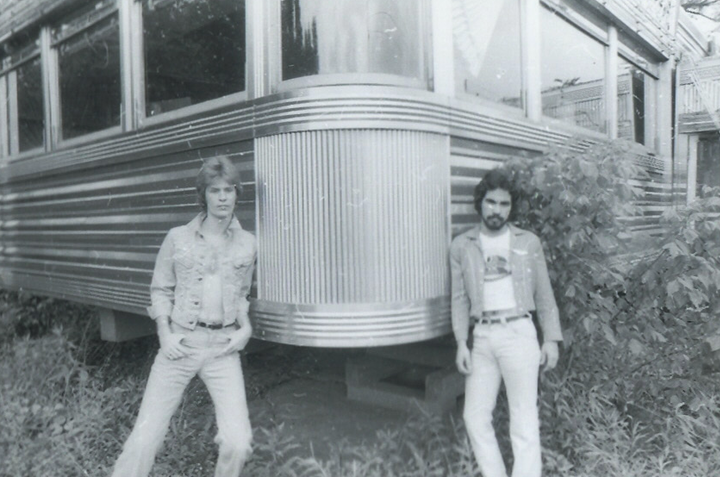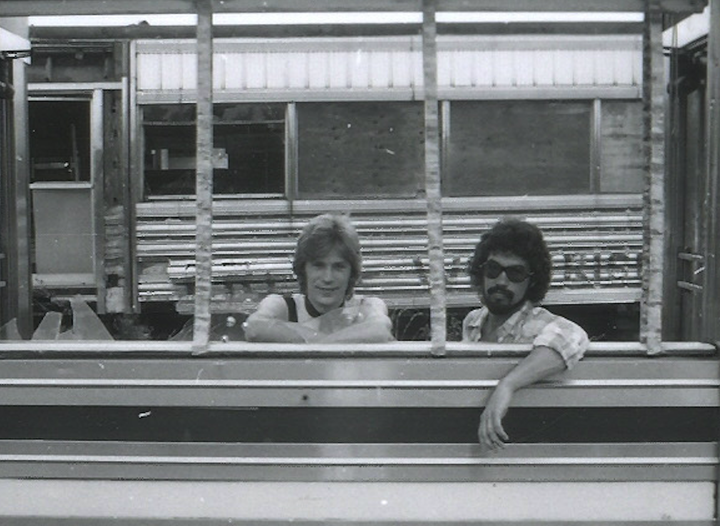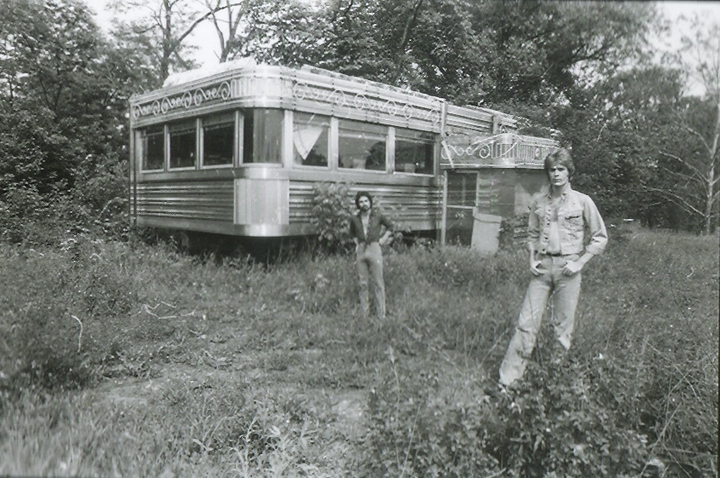 The group arranged permission to shoot exteriors of the decades old, long-shuttered eatery. But then they decided amongst themselves that for the full effect, they needed to get inside. And so they snuck in and Barbara started shooting, carefully tip-toeing around broken glass and tile. The guys squeezed then into a booth and the rest is album cover history (the interior was used as the back cover). The owner began screaming at them when he realized where they were, and they hightailed it out, hopping into their yellow GTO and speeding away back to New York City.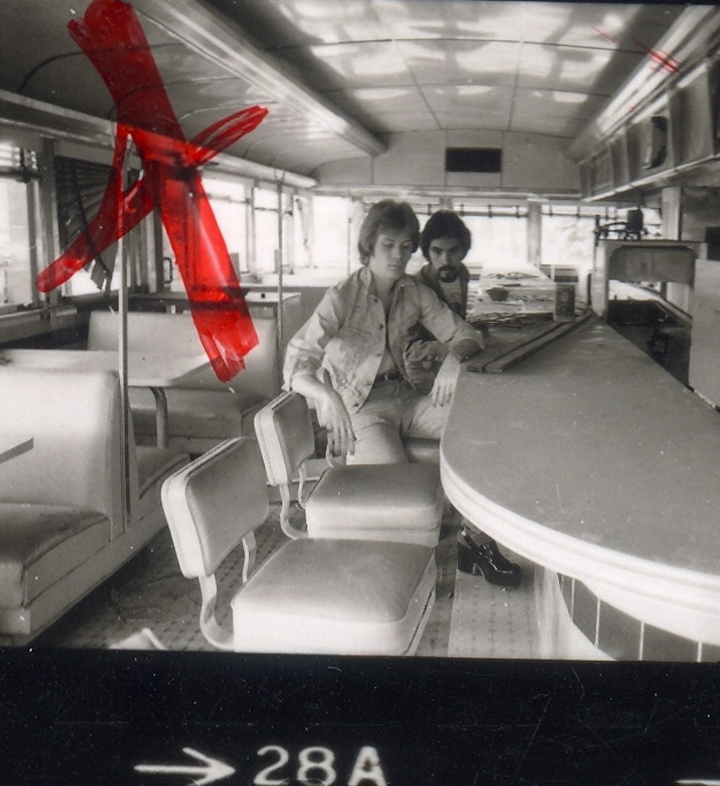 Wilson shot the black-and-white 35mm images on an old Nikon SLR and then began a time-consuming silkscreen process to create the surreal color imagery, using a different stencil for each hue and then hand-coloring the final piece. She was a fine artist and she treated the project as such. Atlantic Records bought the idea with one change, to re-do the neon tubing letters, which had all been done by hand. And that was it. Her only album cover ever, and it more than stands the test of time.
Wilson had also spent a day in the Atlantic studios while the album was being recorded and managed to capture a series of intimate images of two young artists discovering the art of making a record.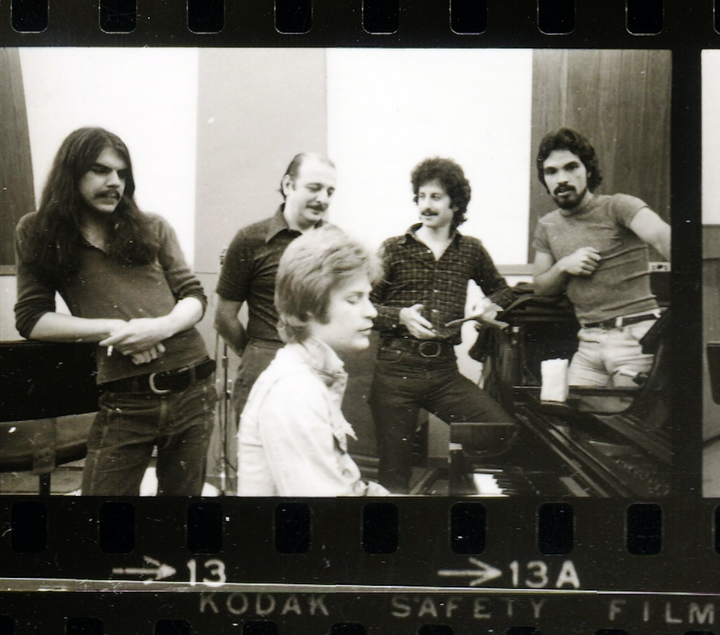 As John told me, "Recording that album was where we learned how songs become records. Our producer, the legendary Arif Mardin carefully crafted each song, every bit of nuance, bringing in the perfect players for the right moments. And it all worked together as one beautiful musical tapestry. He was so in love with all of the American musical influences that Daryl and I had been brought up on and still tap into to this day, and he knew just how to bring all of our ideas to life. But he also added so much of his own vision. He had no rules. Whatever sounded right, whatever served the moment, you did it. When Daryl and I eventually begin producing ourselves in the early 80s, we thought back to everything we learned from watching Arif, who also had produced our first album, Whole Oats. But Abandoned Luncheonette became something that we measure all of our other music together against. I think it still defines us."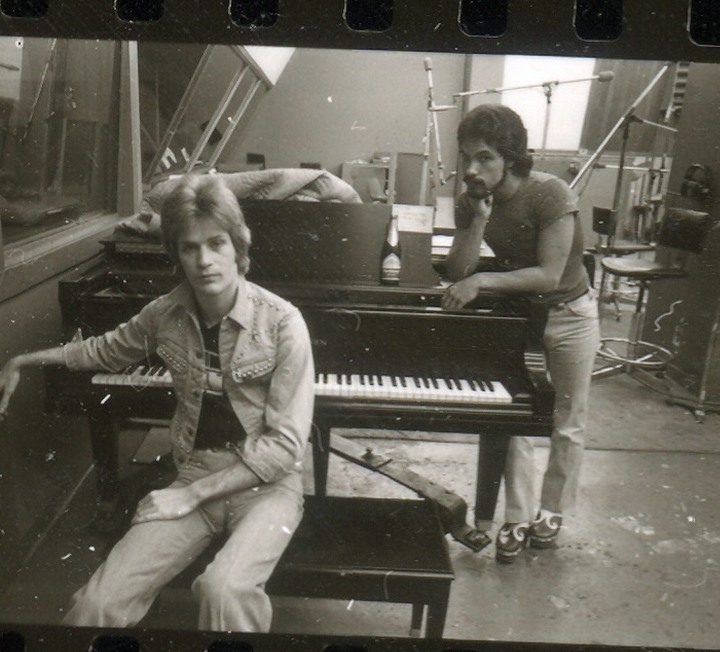 Wilson stayed in touch with the guys for a short while after the album's release in the fall of 1973 but then soon, when the juggernaut known more familiarly as "Hall and Oates" began to take off, they fell out of touch.
Over the years, fans would journey to the site and pick apart the tiles and other souvenir pieces. Today at the site however, the diner is gone. Barbara never went back to visit and told me today she wouldn't even know where to look for it. Daryl and John went back in the early 1980s, when they by now ruled the pop world, on their way to sold-out arena show. As we write in the book, they wandered around, while John searched for meaning in the overgrowth they had all but consumed the diner (which would soon be destroyed forever in a controlled burn). Today it's just an empty spot in the woods.
But on a long-ago summer day, a young fine artist photographed two musical artists who would soon be known throughout the world. However, at that moment, they were still just a pair of up and coming musicians, trying to find their way up the ladder.
Barbara Wilson D'Andrea is still a gifted fine artist today living in the New York-area and she has fond memories of the early 1970s and her time spent with the guys. "Daryl and John were so hard-working and so disciplined," she says. "It hadn't happened yet, but I always thought there were big things ahead for them. They were a good fit for each other; they worked hard together and they knew what they wanted."
Barbara's images play an important part in our book and we are deeply indebted to her for sharing them with us.