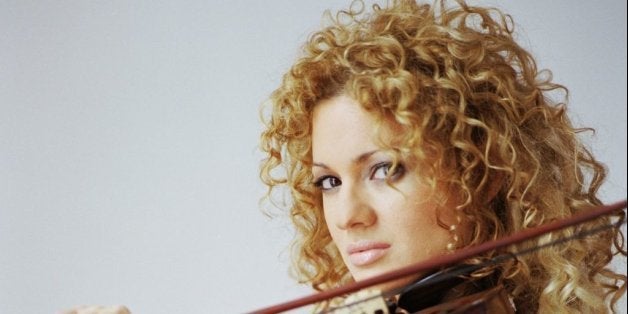 If you had the choice, would you give your child a video game or a musical instrument to play daily?
It seems that most parents would answer, "A musical instrument, of course." So, how is it that most of us wind up doing the opposite?
At first thought, one might think that this is because music education is expensive and too much of a hassle, what with purchasing an instrument, finding a teacher and going to classes. However, when giving it a second thought -- are the PlayStation, Xbox and the many video games that go with them less expensive than a beginner's musical instrument? After all, there is no need to purchase a Stradivarius or the Steinway right away, and most parents will be happy to bring their kids to music classes and watch them learn how to play.
In my teens, I used to practice my violin around four hours a day. I remember the sensation of self-fulfillment and satisfaction that I felt at the end of my practice. Practicing my violin made me feel that I was able to do anything I desired to do. I was able to experience that very feeling again by practicing yoga and meditation later on in my life. I noticed that these practices had a lot in common. I am not saying that playing my violin should be in the same category with yoga and meditation, simply because one can never achieve the ultimate silence by playing an instrument. However, practicing and playing music, just like yoga and meditation, can help not only to relieve stress, but also to connect deeper with your higher self and realize that you have everything that you need in order to achieve whatever you desire in life. Spending so many hours by myself practicing my violin helped me develop discipline and build my self-esteem, knowing I could do anything that I wanted to do if I worked hard on it.
Because parents love their kids more than anything, most parents would be happy to support their kids' education, including after-school activities such as music. However, what happens when the little Mozart-to-be decides that she does not want to practice, she does not like her instrument anymore and in fact she wants to quit after the third class?
I know many exhausted parents work from 9-5 and come home to continue the hard work and take care of their kids. It takes a lot of energy and patience to encourage, motivate and maintain a child's daily practice. I realize that many parents, just like their kids, fail to commit for the daily practice activity, especially if it involves extra hassle and stress. Funnily enough, there is no hustle or stress whatsoever when it comes to playing video games.
We live in an era dominated by technology, where video games are designed to allure our kids and even get them addicted. Sometimes, those games allow parents to have their only downtime from the everyday madness and parents need a break, too!
I have nothing against video games. On the contrary, I find many of them to be entertaining, educational and helpful in developing kids' knowledge and motor skills. I simply would like to encourage parents not to allow those video games to become their easy way out. How do we expect youngsters to commit if we do not demonstrate a commitment? I understand the daily struggle when committing to practicing a music instrument, but I can assure you that the moment your child performs a music piece she practiced, no matter how good she sounds, you will feel so proud and content -- and so will she. You will never get these feelings while watching her playing video games!
While listening to Arianna Huffington at a Third Metric panel last week in New York City, I was reminded once again how music is one of the important vehicles that can help us lead a life guided by the third metric. I am going to dedicate my blog to the annex between music and the third metric and am looking forward to sharing my personal experience.
This post is part of a series produced by The Huffington Post in conjunction with our women's conference, "The Third Metric: Redefining Success Beyond Money & Power," which took place in New York on June 6, 2013. To read all of the posts in the series and learn more about the conference, click here. Join the conversation on Twitter #ThirdMetric.