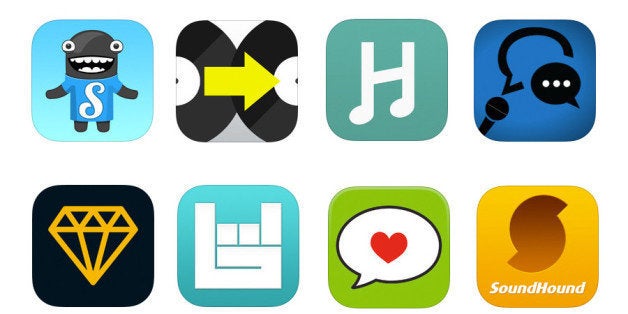 At this point, most people have downloaded Spotify, Pandora and Shazam on their smartphones. They are the three basic apps needed to stay musically relevant. But for the true music lovers out there, those who visit blog after blog on the daily, there is much left to be desired when it comes to musical prowess on the go. Here are 10 apps that will help transform music from a hobby to a lifestyle.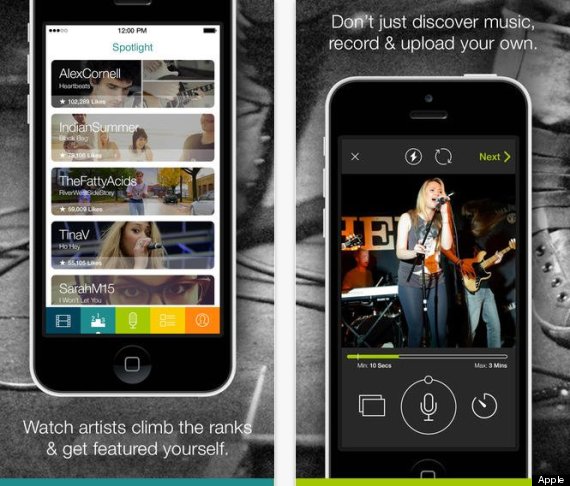 Next is basically the Tinder of music apps. Users can watch short video clips from a variety of different artists and swipe to upvote them, bringing the best to the top. You can even participate yourself and maybe catch that break you have been waiting for. This is app is still very new and so it doesn't have the largest pool of artists yet (and still has some running issues), but for those interested in discovery, Next could be great in time.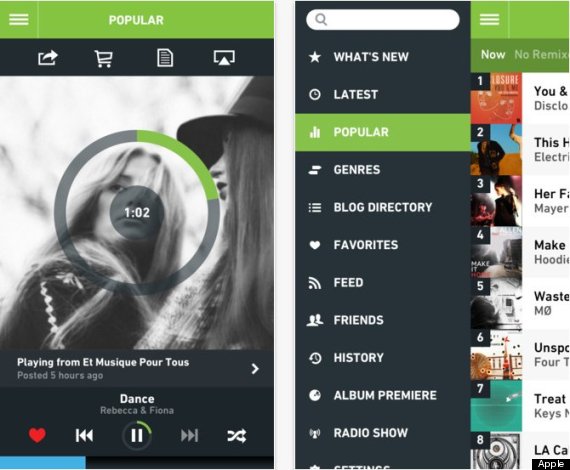 If you want to hear the most talked about songs from the best music blogs all over the world by the minute, then you need Hype Machine. There's no better way to keep up with each day's hottest releases ... unless you have the time to shuffle through over 800 blogs a day.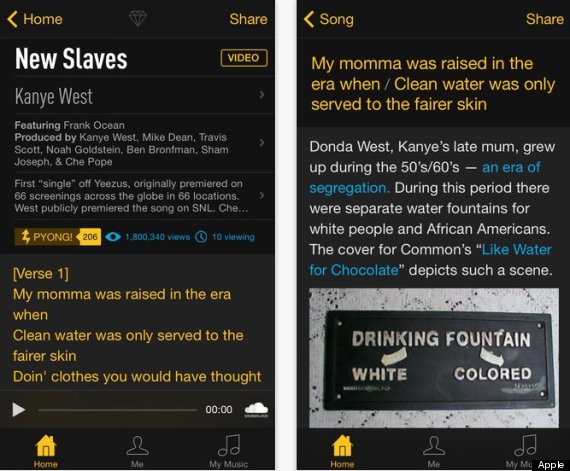 For some people, the lyrics of a song hold a lot of weight. Not only does Genius offer you the lyrics to just about any song ever, but the vast majority are annotated line by line. Genius is even making a move into literature and news now, so you can decipher some Dickens with your Kanye.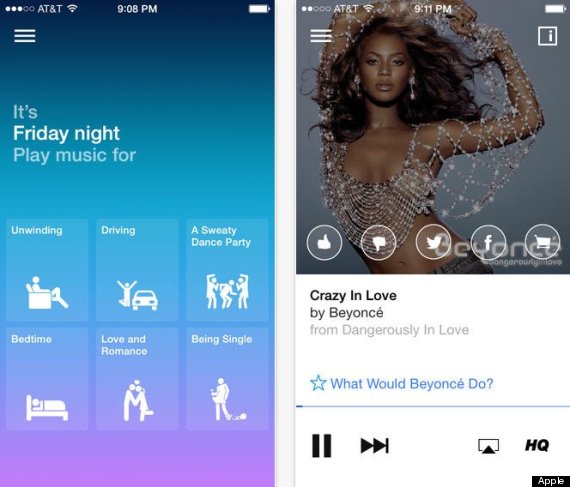 Not only does Songza wield fantastic playlists curated by music experts, but it is one of the few services dedicated to providing users with the music they want to hear depending on time of day, the weather, location, mood and what you are doing. Even though Songza was recently purchased by Google, the app should remain intact for the time being.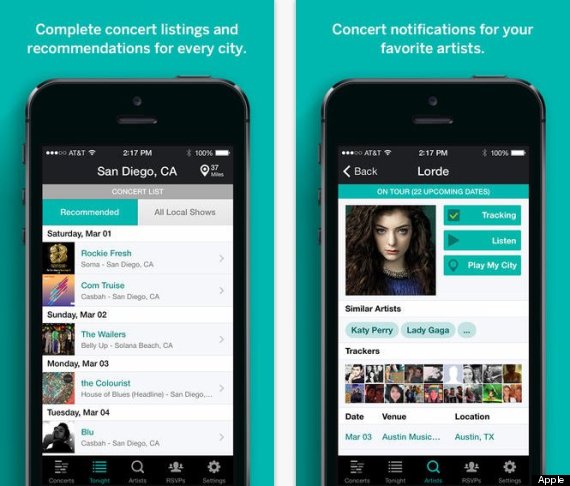 Bandsintown is capable of syncing with your iTunes library or your accounts on Spotify, Pandora, Rdio and many others. You will never miss your favorite artist's performances again.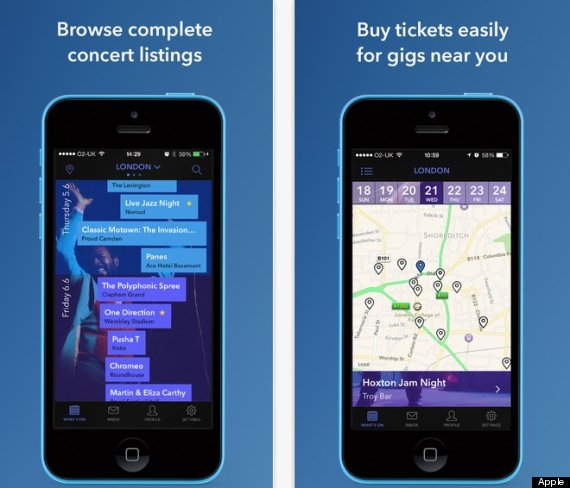 What Timbre excels in that Bandsintown does not is finding concerts and performances outside of one's artist repertoire. Whether you are trying to find some local favorites or catch what's happening at the jazz bar down the block, Timbre's daily concert listings are thorough and for the adventurous.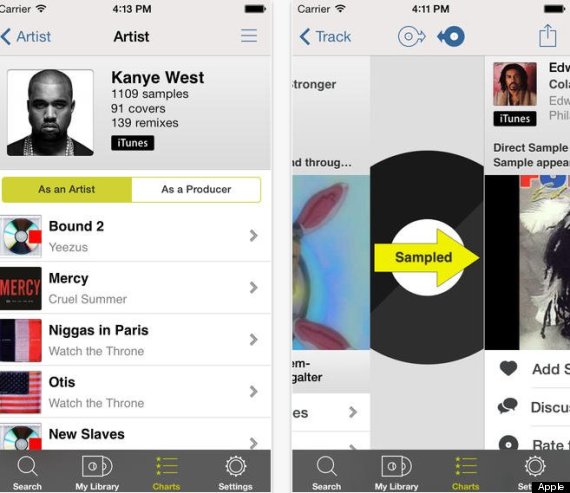 Whether you are trying to determine what song has been sampled in another song, how many times a certain song has been sampled or who covered your favorite songs, Whosampled is the app that builds a musical web that will have you entertained for hours and hours.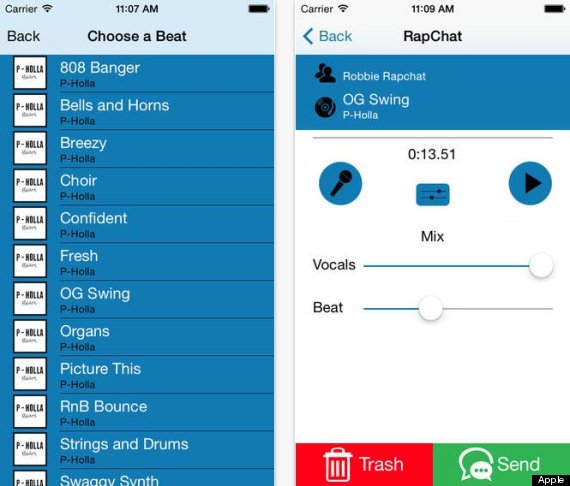 Rapchat is like Snapchat, but instead of sharing pictures and videos, you record the dirtiest short freestyles over a number of given beats and then send it off to your friends. Your career in hip-hop begins here.
SoundHound has a lot of the same abilities as Shazam, like music identification, but its greatest asset is that whenever a melody or a few lyrics get stuck in your head, you can hum or sing into your phone and the app will bring you the peace you long desired.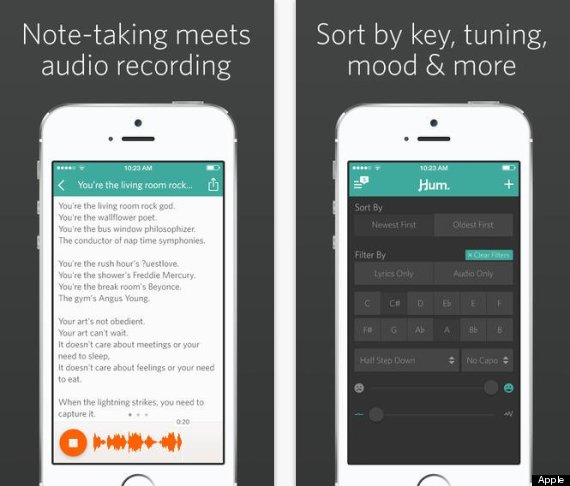 For the songwriters who have had an idea on the go but had no means of getting their ideas down in an orderly fashion, Hum is the solution. Pair recordings and lyrics, add separate notes to a song and sort your songs by key, tuning and mood. There are definitely some improvements that Hum could make, but for what it is offering, it is the best around.
Before You Go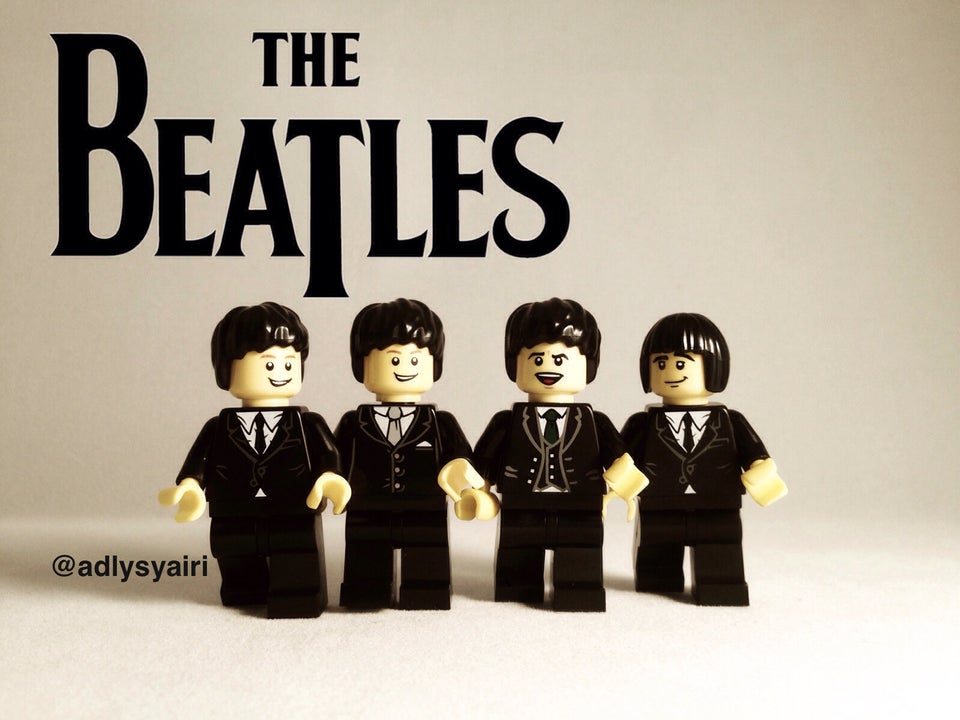 See Your Favorite Artists Turned Into LEGO