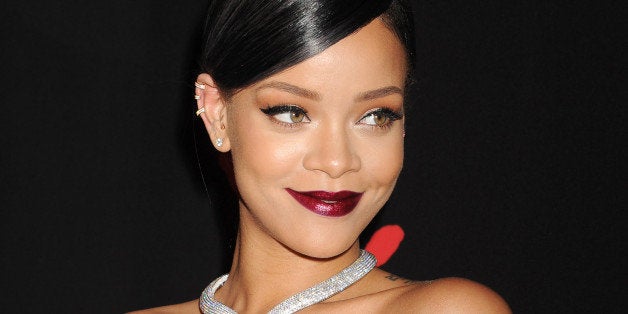 It's official: Rihanna does a body good.
It turns out that listening to the sultry songstress, as well as tracks from Taylor Swift, other pop stars and even audiobooks are an effective way for kids recovering from surgery to manage their post-operation pain.
Most surgery-strength pain killers aren't made with children in mind, and in fact can even cause kids to have breathing problems. To play it safe, doctors limit painkiller dosage, but this leaves children in serious pain after their surgery.
Dr. Santhanam Suresh, an anesthesiology and pediatrics professor at Northwestern University Feinberg School of Medicine, decided to test other ways to distract kids from their pain. Together with his daughter Sunitha Suresh, who at the time was a student at Northwestern pursuing a major in biomedical engineering and a minor in music cognition, Dr. Suresh designed a simple but groundbreaking experiment that would randomly divide 60 post-surgery pediatric patients into three groups: those who listened to their favorite music (pop stars, Rihanna and Taylor Swift among them), those who picked out an audiobook and a control group. Those in the control group simply put on noise-canceling headphones for 30 minutes.
Compared to pain levels immediately after their surgery, the children who listened to either music or stories of their choice reported a significant reduction in pain. The children who listened to silence, however, experienced no change. Dr. Suresh hypothesizes that the music or audiobooks may have prevented the brain from making memories of the experience of pain.

"The idea is, if you don't think about it, maybe you won't experience it as much," said Dr. Suresh in a press release about the study. "We are trying to cheat the brain a little bit. We are trying to refocus mental channels on to something else."
The study was published Jan. 3 in the journal Pediatric Surgery International.
Sunitha Suresh also pointed out that she didn't expect the audiobooks to be as effective as music, but they were.
"Some parents commented that their young kids listening to audio books would calm down and fall asleep," said Sunitha Suresh in a statement. "It was a soothing and distracting voice."
After the experiment, the Sureshes observed that the patients continued to listen to their own music or audiobooks to continue their "audio therapy." They noted that the idea hadn't occurred to patients beforehand.
The Suresh research team build upon an emerging field of inquiry about music's ability to distract people from their pain. Investigators in Germany recently found that listening to live music was linked to a decrease in stress hormones in preemies living in a hospital NICU ward, and researchers in Korea have also observed that listening to music during a transrectal prostate biopsy procedure significantly reduced the men's discomfort and pain.

Related
Before You Go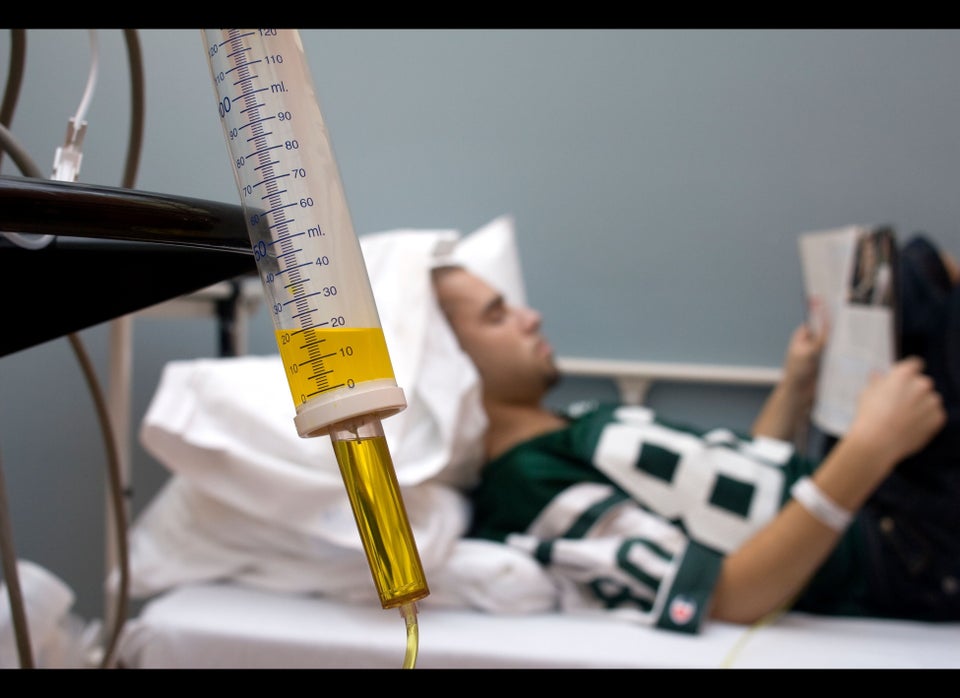 11 Health Benefits Of Music