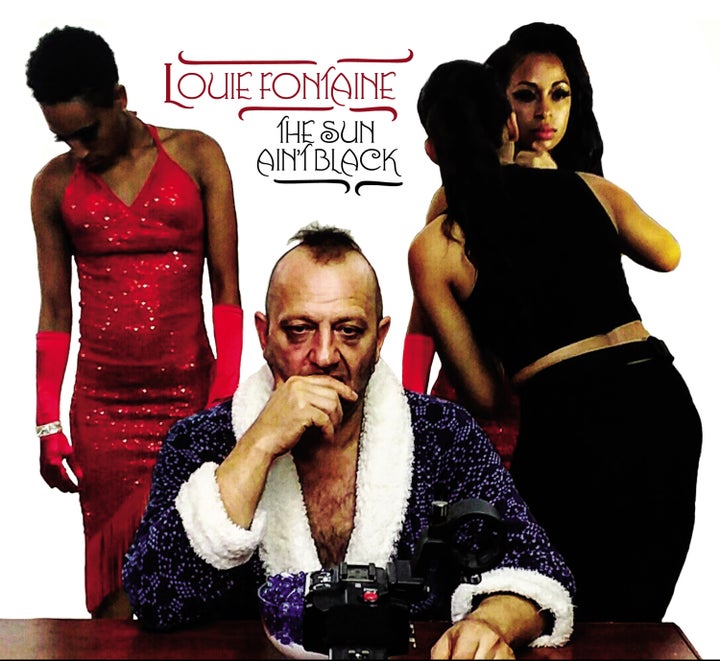 Louie Fontaine just finished touring with Samantha Fish, and is beginning another tour with Lord Bishop during January. If you've never seen Louie live, you haven't lived. His live shows are off the wall crazy with contagious energy and fabulous costumes.
Hailing from Denmark, Fontaine lived in New Orleans from 2000 to 2002. He came back to the city in 2015 to record an album with Tony Daigle at the Dockside Studios. "People understand my kind of music and they understand me over here better," Louie explains. "I can do a lot more here. I can take greater chances here. The door is open for me to do a lot of things. I may have been born in Denmark, but I dream in English now."
After laying down the basic tracks, he imported his band, The Starlight Searchers. The finished album, called The Sun Ain't Black, merges elements of Americana, blues, country and art rock into a delightful collection of inimitable tunes. Louie is on guitar, baritone guitar and bass; Rick Heart plays the Hammond organ, steel guitar and piano; Egon Kronberg is on lead guitar; Martin Burch is on bass; Charlene Howard, Teka Briscoe and Sharon Colette provide backup vocals; and Russell Batiste joined up as touring drummer.
The Sun Ain't Black comprises sixteen tracks. "Ain't The Right Girl For You" rides a country rock melody full of Spaghetti Western flavors, like something out of a Quentin Tarantino movie. Lush background vocal harmonies offset Louie's rich tenor. "Waiting On A Friend" melds So-Cal soft rock with pure country reminiscent of George Strait, smooth and tasty. "Prefer My Demons" delivers a bluesy gospel effluvium rife with dark colors and supercharged proximity. This is a great song.
"Ain't Talking To You" is another nuanced country rock tune. The steel guitar infuses a potent twang as a trembling guitar grimaces with delicious accents. "It Ain't Right" features a measured country melody, along Louie's evocative voice which hits the sweet spot when he sings antiphonally with the luscious backup voices. The title track offers a tremulous opaque resonance traveling on a country-pop-rock melody that shines with various sonic colors. This is one of my favorite songs on the album because of the flowing energy on the chorus.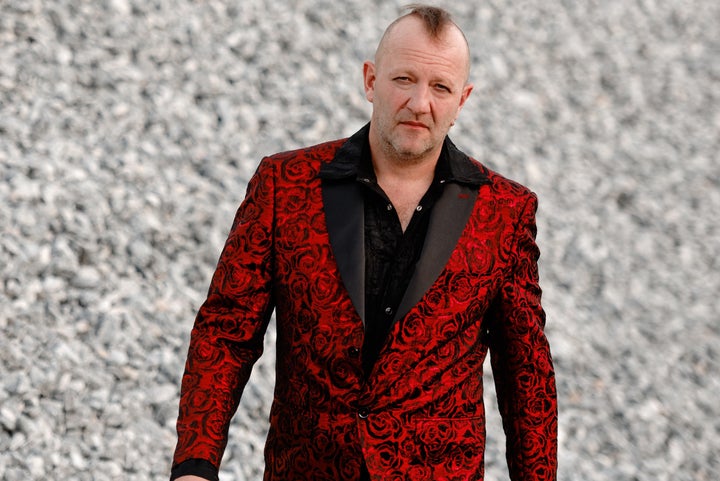 "The Pill" presents what I call a new wave country melody, hefty bassline and a slightly funky jazzy feel. The guitar solo reflects intoxicating heat waves simmering with energy. "The Hambiltons" oozes a proximate shadowy ambiance filled with murky dynamics and a hint of danger. "Fully Control" rides a leisurely, smooth gospel-flavored country melody. Louie's tender vocals deliver a charming intimate essence. "Maintain Her Love" kicks things up three or four levels, pulsing with dirty guitars and a throbbing bluesy rock weight. Louie's voice is nasty and tight on this track.
"Pure Love" provides listeners with a funky R&B melody, growling vocals and a quavering organ that sizzles with warbling aromas. "Is She Real" melds gospel and country components into a mellow melody exuding bright hues of concentrated hymn-like savor. "Daddy" rides a laid-back country essence with dazzling vocal harmonies and intense emotions. "My Woman Is Insane" opens with dark power chords leading into a Pink Floyd-esque prog-rock-flavored melody jam-packed with sepulchral country tones. This is another excellent tune. "That's Rocking" resembles its title, delivering a rocking Memphis blues melody worthy of Elvis Presley. I love the braying horns on this tune.
The last track is "Cookie Talk," a fascinating interchange between the artists on the album.
"The Sun Ain't Black" is cap-a-pie infectious. The potent melodies hook you in with their drawling country energy, and Louie's magnetic tenor entices you with its suave silky-smooth tonality and growling passion. This is a significant album, generous, luxurious and impressive.
If you're on the Left Coast, see Louie Fontaine live: Jan 16 - Brick and Mortar, San Francisco, CA; Jan 18 - Winters Tavern, Pacifica, CA; Jan 20 - Morgans Tavenbar, Riverside, CA; Jan 21 - Black Light District Lounge, Long Beach, CA; Jan 22 - Kaotic Radio Show, Rancho Cucamonga, CA; Jan 23 - De Oro Mine Co., Spring Valley, CA; Jan 25 - Blonde Bar, San Diego, CA; Jan 26 - Legends Bar, Las Vegas, NV.
Popular in the Community