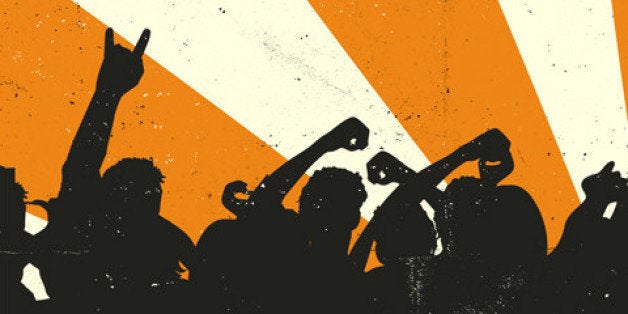 There's so much more to music festivals than the music. And we're not talking about the over-priced beer or countless ounces of Purell. We're talking about the bigger picture, the greater experience, what you take with you long after the bands have left and your sunburn has faded.

We took a look at 20 million social media conversations to find the top six festivals getting the most online buzz. See what people are talking about, what they're looking forward to, and why you might want to shake up your festival lineup this year.

Electric Daisy Carnival isn't an EDM Festival, it's a Mental Escape
Electric Daisy Carnival, or EDC, is an interactive freak-fest hosted in multiple locations across the globe. This year, carnival-goers will head to Vegas, New York and the U.K. to get weird with EDM DJ sets, trance-offs, out-of-the-box art installations, over-the-top rides, and thousands of costumed characters. Dubbed "the American Ibiza," EDC is the largest EDM music and dance fest in the states, and the experience is out of this world. So it's no surprise that out of all the festivals we looked at in our 2014 Festival Trends Study, EDC has the most social media chatter around excitement for "the experience."

Think Mad Max, but replace the motorcycle gangs with troves of pasty-clad performers with pacifiers. Or imagine taking a trip to Mars, but instead of wearing a spacesuit, throw on some glow-in-the-dark face paint and an animal costume -- and never actually leave Earth. Look, we could go on and on making metaphors to try and explain it, but the truth is, EDC is so wild that words can't do it justice. If you can't make it to one of this year's blowout events to see for yourself, you can satisfy your eye-candy craving with Sundance documentary Under the Electric Sky. It might not as big of a trip as the real thing, but we can guarantee less of a hangover afterwards.
Bonnaroo isn't a Folk Rock Festival, it's an Interactive Movie Theater
Calling all film fanatics! Each year Manchester, Tennessee, welcomes tens of thousands of happy campers to Bonnaroo's Tent City to revel in four days of music, art and ... movies? Even if you're a seasoned Bonnaroovian, you may be surprised to find out the scope of the fest's cinematic offerings. Beat the Tennessee heat in an air-conditioned theater while you enjoy an impressive array of advance screenings, live readings, and quote-alongs.

This year you can check out a live reading of cult classic Super Troopers by the Broken Lizard crew, watch Oscar-winning film Birdman accompanied by a live drum score, sing along to R Kelly's narrative masterpiece Trapped in the Closet, and more. So don't forget to pack your popcorn.

Coachella isn't a Back-to-Back Music Fest, it's a Fashion Show
That outfit is so last weekend. Coachella may be one of the most famous festivals around, but it's not the music that has people talking. Since it's inception in '99, the desert oasis has become more and more focused on the who, what, and wear -- it's proximity to Hollywood amplifying the celebrity see-and-be-seen culture.

Come April, it seems like everyone with a keyboard is talking about the good, the bad, and the ugly being paraded down the Polo Field runway. Not surprisingly, Coachella blew past all the other fests we studied in fashion-focused chatter, making up 27 percent of overall online conversation. And with festival-goers consistently pushing the limits of boho costumery, from the ubiquitous floral crown to the more creative flower beard, you fashion critics out there can always expect a good show.
Hangout isn't a Music Fest, it's a Music Paradise
As one of the most popular festivals this side of the Mississippi, Hangout is what we like to call a destination fest. Known as "the ultimate beach vacation," people from all around the country fly to the Gulf Shores of Alabama to kick off their shoes, feel the sand between their toes, and enjoy live music against the backdrop of blue waters, palm trees, and South Beach-style cabanas. Festival-goers chill in style in lounge areas complete with ping pong, beach volleyball, art installations, margarita bars, and even an ice cream truck for anyone who needs to cool off with something sweet.

But this musical oasis doesn't only attract fans. Musical talent from around the world loves a good beach party, too. Maybe that's why the majority of Hangout's online chatter is about the festival's amazing lineup.
Governors Ball isn't a three-day Art and Music Fest, it's NYC's Bangin' Backyard BBQ
Chock-full of art, music, and molly-eating monsters, Governors Ball is a three-day festival in Randall's Island Park that has cemented itself into NYC's DNA. Attracting the biggest names in rock, rap, blues, and EDM, Gov Ball also attracts 45,0000 attendees daily, including heaps of high school and college kids on summer break, and tons of artsy yuppies taking a staycation, or just a really long lunch. Spittin' distance from the concrete jungle, Gov Ball takes place along the East River, between Manhattan, Queens and The Bronx, which means fans can walk, bike, shuttle, subway, drive, or even ferry to the festival gates.

While Gov Ball always brings an impressive lineup to the main stage, the festival also brings experimental art installations to the mainstream. Pair art with tunes, drinks, and lawn games, and you've got yourself a backyard BBQ with a cool cultural spin -- right in the heart of the Big Apple.
SXSW isn't a Music Festival, it's an Interactive Tech Titan
When it comes to putting on a music fest with a twist, we've got to give South by Southwest the original gangsta award. But while old-school SXSW fans came for the tunes, BBQ and a flick or two, the new crew is less connected to the music scene, and more connected to their smartPhone, tablet, and laptop screens.

Though music still takes center stage, SXSW has recently evolved into one of the biggest interactive tech conferences in the country, with tons of corporate guests sent to represent their brand, schmooze with the best in the biz, and learn about the latest tech trends. The most fascinating part of this tech revolution? In-person attendance is no longer required. That's why 29 percent of the online chatter revolved around tuning into the music online or streaming the tech talks in real time.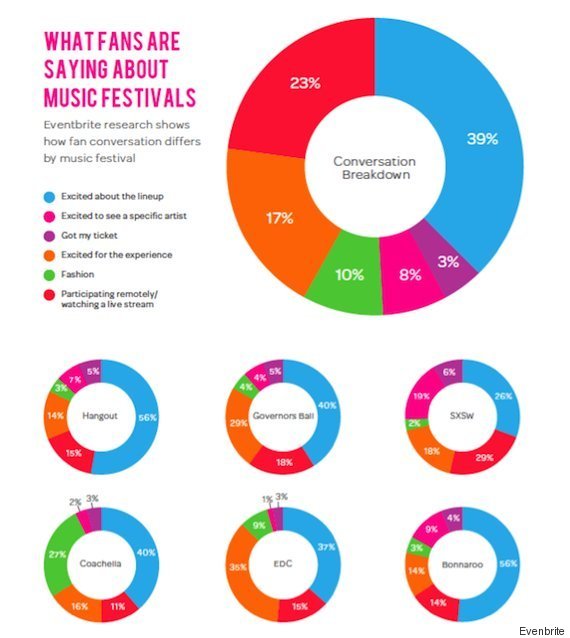 Popular in the Community