Music festival season is in full swing! Whether you're camping out at Coachella for the reunion of Outkast or catching a flight to London to jam out with Kanye West and Drake at the Wireless Festival, your hair needs to be on point. But there's no need to stress out, as we've found the perfect music festival hairstyle.
In the video above, PopSugar beauty reporter Kirbie Johnson shows us a bohemian braid that you can sport at this summer's hottest music fests (or while hanging at the beach with your girls). What we love most about this braided hairstyle is that it's super relaxed and takes under two minutes to achieve.
To get this look, start by spritzing your entire head with dry shampoo to build texture. Use your fingers to create a messy middle part. Separate the back section, then Dutch braid the left and right sides of the front of you hair and secure the ends with a clear elastic.
Gather all of your hair onto one side and create one large braid, weaving in the smaller Dutch braids. Secure the end an elastic holder. Smooth on a bit of dry shampoo and pull the big braid apart for a natural, thick finish.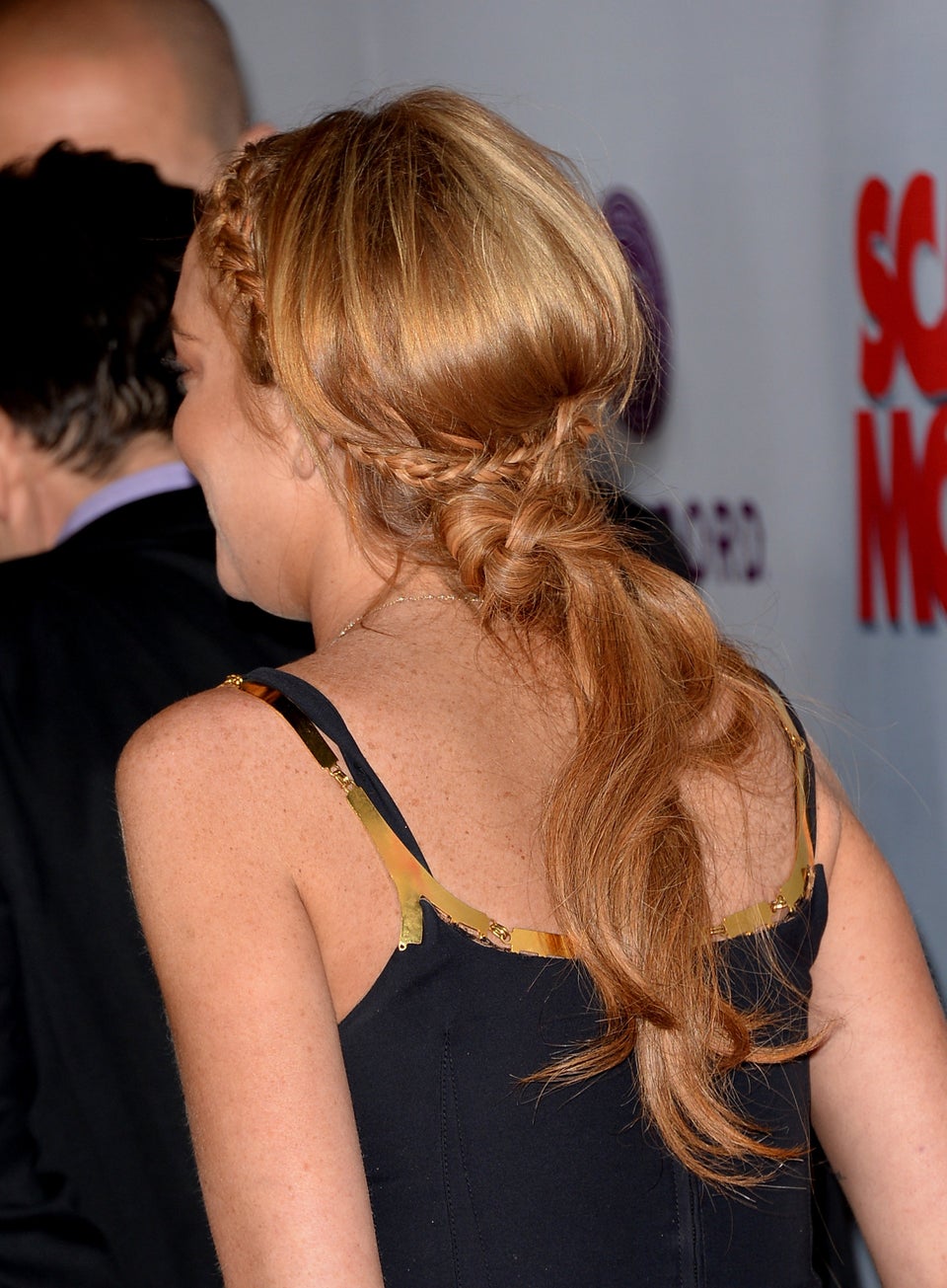 When Braid Meets Ponytail...