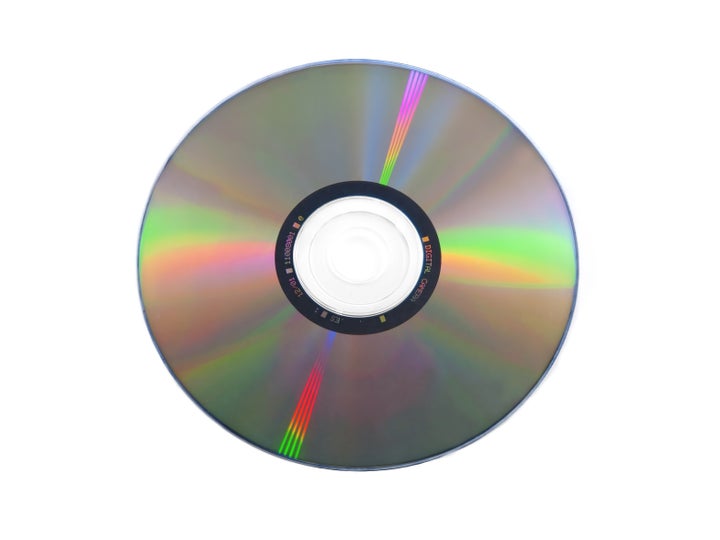 Celebrating birthdays in our family usually takes weeks of preparation. I'm fortunate enough to have married someone who has professional event planning experience. My wife organizes everything from invitations to color-coordinating the cake with the table settings. My one job is making a mix CD for the party favors. I take no credit in coming up with this, I happily co-opted the ingenious idea from some other dads in the neighborhood. But I've been very pleased to discover these mixes have become somewhat of a hit. Let's just say I've had to re-burn a few copies because of over usage... To be fair, I have a slight advantage over most parents because of my work in radio. For instance, I used to work on a kids' music show, I've interviewed my fair share of kid music performers and music performers with kids, and I own some high-end audio production equipment. But even without all those advantages there are still steps any parent can take to make a rocking kids mix CD that children and adults won't mind hearing on repeat over and over.
1) Pay attention to your kid's likes and their ear worms.
The very first thing you should do is to simply ask your child what songs they like. This may sound obvious, but it's easy to forget this step in your zeal to put in music you think they like or want them to like. If your kid has a hard time remembering, pay attention to things like the tune from Music Together class they can't get of there head or if they're humming some ditty that was playing in the background in the car. That's something you know they're digging. Write it down somewhere as you start to assemble your list.
2) Pandora is your friend.
A great resource for finding new kids music is Pandora's Toddler Radio channel. It's filled with classics like Harry Belafonte's "Banana Boat Song (Day O)" and also great contemporary artists like Elizabeth Mitchell and Laurie Berkner.
3) Ditto for those music channels that you discover when you're channel surfing the deep end of your dial.
My cable service has Music Choice channels like Toddler Tunes and Kidz Only (the "z" makes it CRAZY!). Sometimes I'll watch with a notepad and jot down the songs my kid's grooving to.
5) For non-kiddy songs, the Beatles and Bob Marley are always sure bets.
Ask family friendly rock bands like Rocknoceros or The Sippy Cups who their heroes are and they'll invariably mention the Beatles. Songs like "Yellow Submarine" or "Hello, Goodbye" completely engage young ones and including them on your mix totally gets you cool parent points as well. As for Bob Marley, I've been to pediatricians offices where all they play is reggae. There's something about the beats and melodies that immediately grabs kids. Just make sure to stick to "One Love" and maybe skip over "I Shot the Sheriff." For a family reggae album, check out Father Goose or Ziggy Marley.
6) It's OK to use contemporary songs, but don't overdo it.
Remember this mix CD is for your kid, not for you. Kid songs usually involve more repetition and less complex melodies than adult songs, not to mention sanitized lyrics. While some pop songs like "Call Me Maybe" or "We Are Never Getting Back Together" have been clear winners for our five year old, your favorite Led Zeppelin tune or Mumford and Sons ballad may not be the best choice. As an alternative, check out the family albums by musicians like Barenaked Ladies, Lisa Loeb and They Might Be Giants.
7) Use TV theme songs sparingly.
Though your kid loves "Mickey Mouse Clubhouse," the theme song to that show is completely annoying, especially with repeated plays. As an alternative, try out the soundtracks from your kid's favorite movies. We found great songs from films like Brave and Tinker Bell, even some of the Barbie movies have some pretty listenable songs.
8) When it doubt, go Disney.
There's really no need to rewrite the book here. Concede that Disney has spent decades of time and gazillions of dollars figuring out exactly what will maximize joy in your kids. There's a reason Alan Menken keeps winning all those awards, he's a song writing genius. Pepper your mix with songs from some more recent classics like The Little Mermaid and old favorites like Mary Poppins or The Jungle Book.
9) Get music from live shows.
Nowadays you can get your kids into discovering music the same way you do, (or used to at least) take them to a live show. There's been an explosion of kid music bands and performances in recent years. Even Lalapalooza now has it's own Kidsapalooza section for hip family bands. Find a local kids show and buy the CD direct from the artist. It's a cool way to remember the occasion as well.
10) Add some production value.
This really applies to any mix CD but is something you shouldn't forget -- make sure the songs flow well together. Do things like group your R&B, folk and kid rock songs in clusters; make sure you don't have a really fast song next to a slow one; and leave the most annoying songs that your kid loves but you're not so hot on for the end of the CD.
BONUS:
This is if you want to be an audio nerd... I mean superhero... try recording some of your own tracks. This year, I had my daughter record an introduction and then I also snuck in a hidden track of her singing "Twinkle Twinkle Little Star." It's actually pretty simple to do with free audio editing software like Audacity .
If you have any tips or ideas for songs for a kiddy mix let me know -- I've got another birthday coming up in a few months...