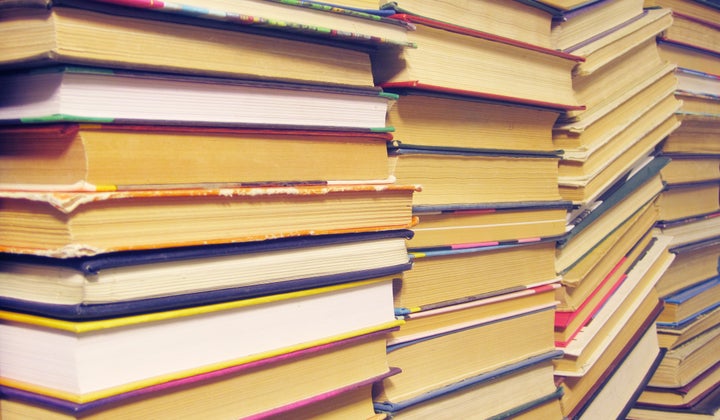 People who love both fiction and music might waffle Hamlet-like about whether to enjoy a book or some tunes in their free time. But there's a way to combine both!
I don't mean reading and listening to music at the same time, though you can do that if you don't pay full attention to either. I mean reading fiction containing some musical elements.
Music is so much a part of our lives that its presence in literature can help readers relate to fictional situations and characters. Also, characters who love music are often creative people (as is the case with real-life music lovers), and creative people tend to be quite interesting.
In addition, music can give us insights into what makes protagonists tick: What do they listen to? Do they also sing, write tunes and/or play an instrument? Does music set off Casablanca-like memories in the minds of fictional characters (as music can do in the minds of real-life readers)?
Music's jogging of memory is quite profound in James Joyce's "The Dead." That magnificent short story gets really interesting when Gretta Conroy hears a song that sparks a melancholy recollection of a major event in her youth. She subsequently discusses this with her kind-of-stunned husband Gabriel, and readers are reminded that we often don't know everything about the people we're closest to. (Thanks, "3fingerbrown" and "donnyraindog," for spurring me to read "The Dead" when lauding that story under one of my December posts.)
Of course, there are also longer fictional works with major musical elements. Five of many novels that come to mind are Willa Cather's The Song of the Lark, Colette's The Vagabond, Nick Hornby's High Fidelity, Tom Perrotta's The Wishbones and Jonathan Franzen's Freedom.
Thea Kronborg becomes a renowned opera singer in Cather's book (one of that author's best), while Renee Nere is a music-hall performer trying to live an independent life in Colette's poignant novel. An important High Fidelity setting is a record store owned by Rob Fleming, who discusses music with his employees -- when not visiting former girlfriends! In Perrotta's book, Dave Raymond is a wedding-band guitarist who gets engaged to a New Jersey woman but becomes torn about marrying her after meeting a New York City poet. The cast of the compelling Freedom includes indie rocker Richard, whose obnoxious charisma is attractive to the Patty character who ends up marrying Richard's college roommate -- nice guy Walter Berglund.
Then there are novels in which music is mentioned even if it's not the major theme. Jane Austen's classic Pride and Prejudice features this quoted-in-part line: "A woman must have a thorough knowledge of music..." James Baldwin's searing Go Tell It on the Mountain includes a scene in which teen John Grimes unenthusiastically listens to lively church music -- not feeling the religious calling he's supposedly destined for.
Indian music comes up periodically in Jhumpa Lahiri's The Namesake novel about an immigrant family. Audrey Niffenegger's The Time Traveler's Wife has scenes in Chicago punk-rock clubs that make readers want to dust off their 30-year-old Clash albums. Barbara Kingsolver's recent Flight Behavior is more about climate change than music, but that absorbing book features a great house party at which Dellarobia Turnbow's friend Dovey cranks up tunes so skillfully that the usually low-key biologist Ovid Byron moonwalks a la Michael Jackson.
Ragtime great Scott Joplin is referenced in E.L. Doctorow's Ragtime (no surprise given that novel's title). Rap music, classical music and "oldies but goodies" make their aural appearances in Terry McMillan's Waiting to Exhale. Lute music, organ music and music books get their cameos in Amy Tan's The Joy Luck Club.
If you also want to discuss plays, few are more musically themed than Peter Shaffer's Amadeus, which stars Mozart the genius and Salieri the jealous rival. There are also all those "jukebox musicals," but they're not exactly literature...
I decided to write this piece after learning that several regular commenters under my posts are or were involved with music -- in roles such as singer, songwriter and band member. And of course many readers avidly listen to music.
What are your favorite works of fiction with some or many musical elements?
Dave Astor's memoir Comic (and Column) Confessional (Xenos Press, 2012) includes a preface by Heloise; back-cover endorsements by Arianna Huffington, "The Far Side" cartoonist Gary Larson and others; appearances by Hillary Clinton, Walter Cronkite, Coretta Scott King, Martha Stewart and others; and a mix of humor and heartache. If you'd like to buy a personally inscribed copy (for less than the Amazon price), contact Dave at dastor@earthlink.net.
Popular in the Community