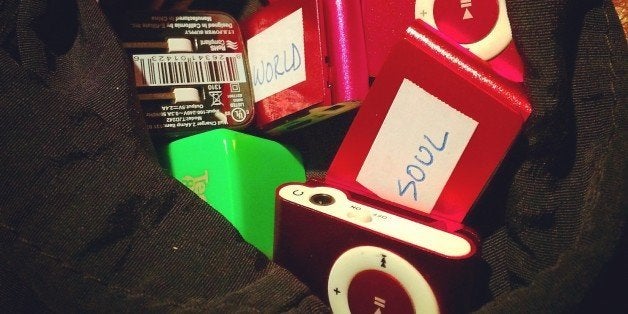 Music Is Our Weapon was established as a nonprofit last year by JP Maloney and Ashley Brightwell. The pair collect the music-playing devices via donations from individuals and businesses and give them away to nursing home patients. But first MIOW personalizes playlists for the individuals who they are gifting the devices to. "Music Is Our Weapon strives to connect with memory-care residents on an intimate level through music," co-founder Brightwell told The Huffington Post.
Brightwell added, "Exposing these residents to music sentimental to their past personal experiences helps them rediscover themselves, as well as unlocking doors to special moments in their life. Music fills a void and acts as a vessel for care on an emotional level, care that no prescribed medicine can possibly provide."
When MIOW workers make their deliveries, they're joined by volunteers who help familiarize the patients with their new music-listening devices. The music they load covers a wide span of genres and time. The most popular genre is Gospel but Classical, Soul, Country, Blues, Jazz are also represented, said Brightwell. "We find the sentimental, close-to-the-heart music from a resident's past by giving caregivers and family members a questionnaire. We also try to get as much information as we can directly from the benefiting resident," Brightwell said.
The function of iPods has largely been overtaken by smartphones, so there is an abundant supply of old iPods floating around.
That was certainly the case of a patient Brightwell met over Christmas. The woman suffered from Alzheimer's and had not recognized any of her family members in more than a year. "During Christmas, Judy's immediate family joined us as we played Christmas music for her. The song was 'Have Yourself A Merry Little Christmas' and right when the lyrics 'through the years we'll always be together' played, the elderly woman came to and remembered her entire family for about 30 minutes. Two weeks later she passed away and this would be the last memory her family would have of her," Brightwell said.
Another dementia patient, who had been a professional singer when she was younger, stood up and started belting out the lyrics of "Silent Night" when the song was played. "Her voice was still absolutely incredible and every single resident in the room immediately stopped what they were doing to watch her perform the entire song," Brightwell said.
MIOW works on a completely volunteer basis, collecting donations of new or used devices, and raising funds to purchase more for donation by selling T-shirts that read, "Drop beats, not bombs."
Before You Go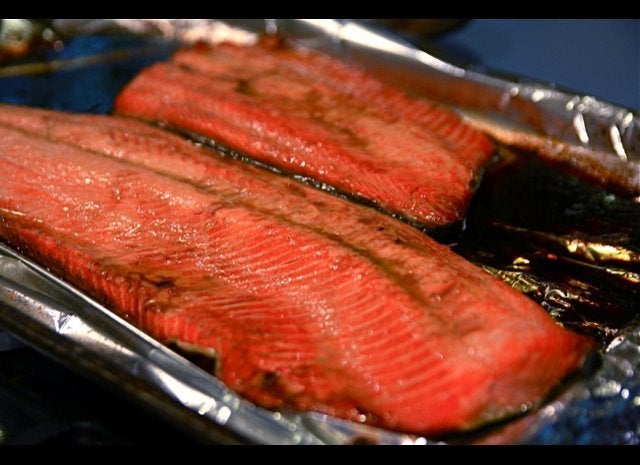 Foods For Brain Health
Popular in the Community