 If you enjoyed (or suffered through) music lessons as a child, listen up!
Being trained in music before age 7 could hold major brain benefits, according to a new study published in the Journal of Neuroscience. The study suggested that children who practiced music at a young age tended to have more white matter in a part of the brain called the corpus callosum. The corpus callosum is actually made up of nerve fibers, and is responsible for serving as a connector between the motor regions in the right side of the brain with those in the left side.
"Work from our laboratory has shown that early-trained musicians (training begun before the age of 7 years) outperform late-trained musicians (training begun after the age of 7 years) on auditory and visual sensorimotor synchronization tasks – even when matched for year of training and experience," wrote the study researchers, who were from Concordia University and the Montreal Neurological Institute and Hospital at McGill University.
For the study, the scientists tested 36 well-trained musicians and divided them into two groups: those who began their musical training before the age of 7 and those who began after aged 7. The participants filled out a questionnaire developed by the researchers, which assessed the total years of training and musical practice, the total amount of years they took music lessons, and current number of hours that they played music. The scientists then tested the timing and synchronization abilities of the study participants by having them tap along to a series of visual cues.
The musicians who began playing an instrument before age 7 demonstrated more accurate timing in the experiment. Their brains also indicated more enhanced white matter in the corpus callosum.
"Learning to play an instrument requires coordination between hands and with visual or auditory stimuli," study researcher Virginia Penhune, a psychology professor at Concordia University, said in a statement. "Practicing an instrument before age seven likely boosts the normal maturation of connections between motor and sensory regions of the brain, creating a framework upon which ongoing training can build."
But don't expect your kid to become the next Einstein just because you start him on the clarinet before he can walk. Penhune cautioned that "it's important to remember that what we are showing is that early starters have some specific skills and differences in the brain that go along with that. But, these things don't necessarily make them better musicians."
"Musical performance is about skill, but it is also about communication, enthusiasm, style, and many other things that we don't measure," she added in the statement. "So, while starting early may help you express your genius, it probably won't make you a genius."
Even though evidence is thin that listening to classical music at a young age really does anything for the brain, learning to play an instrument early on does improve cognitive skills, HuffPost previously reported. Plus, research has shown that listening to music promotes relaxation, reduces feelings of pain and even helps ready us for sleep, the Mayo Clinic reported.

Related
Before You Go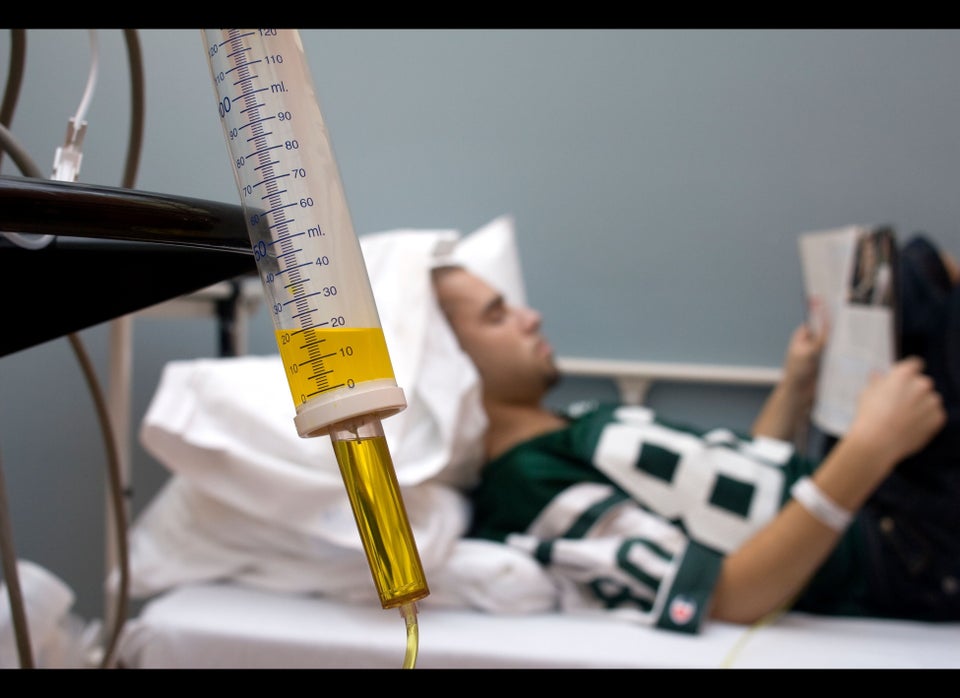 11 Health Benefits Of Music