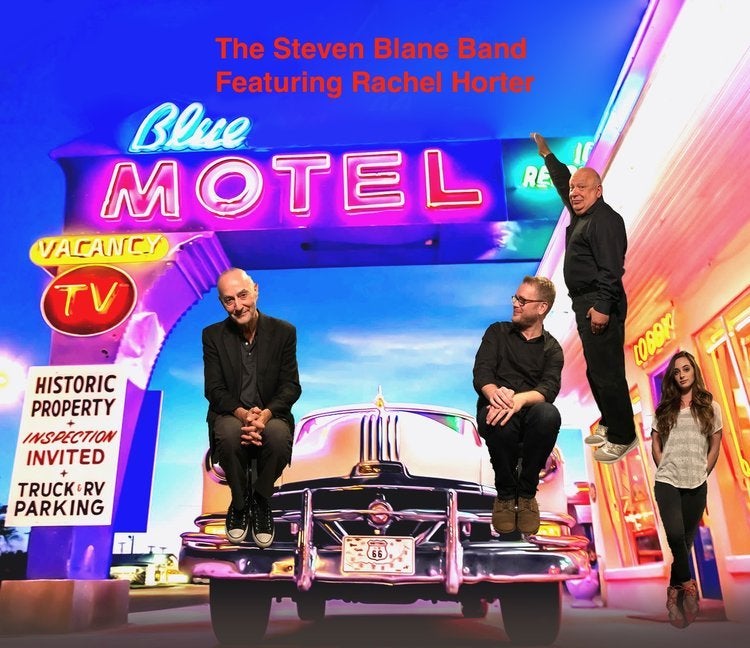 Steven Blane will drop his fifth album, Motel Blue, March 15, 2018. And it's excellent. Written and produced by Blane, Motel Blue was recorded in Nashville and features the talents of Rachel Horter on vocals; Frank "Sticks" Levatino on drums; Kevin Hailey on bass; and Ross Holmes on fiddle.
Motel Blue comprises eleven tracks. Blane's sound blends rock, country rock, pop, country, blues and gospel flavors into dazzling melodies flowing with palpable energy and marvelous lyricism.
"Old Heart" rides a country/pop/rock melody with a jaunty infectious rhythm and a dazzling fiddle by Ross Holmes. The vocals are delish, as Horter's voice reflects off of Blane's mellow tenor in delightful sonic antiphony. The title track delivers a Patsy Cline-like country-roots flavor punctuated by the subdued sawing of the fiddle, giving the tune a wistful color. Horter's voice projects a crystalline clarity along with a twangy accent that's extremely yummy. This is a great song.
"Curb Your Dog" emanates a country pop melody full of fiddle accents and a bouncy rhythm thrumming with suppressed energy. The fiddle solo takes on a divine classical feel with sharp squeals and brilliant allusions. "Lovers Lane" features a retro pop melody harking back to the 1960s. I love the "bop shoo ba" vocal harmonies erupting with bright tones. There's a steamy sultriness to the tune that's addictively affable. Blane's voice is velvety smooth, like butter.
"Preacher to the Prisoner" reflects a bluesy gospel feel rife with an old-time tang glowing with pious dynamism that's hard to avoid. Horter's voice assumes devout and erotic colors simultaneously, giving the tune a wanton feel juxtaposed against the sacred essence, resulting in a titillating shiver. "Saved" travels on a country rock melody moaning with dark hues of sonic texture. The vocals contain an impish zest that oozes with glossy opacity.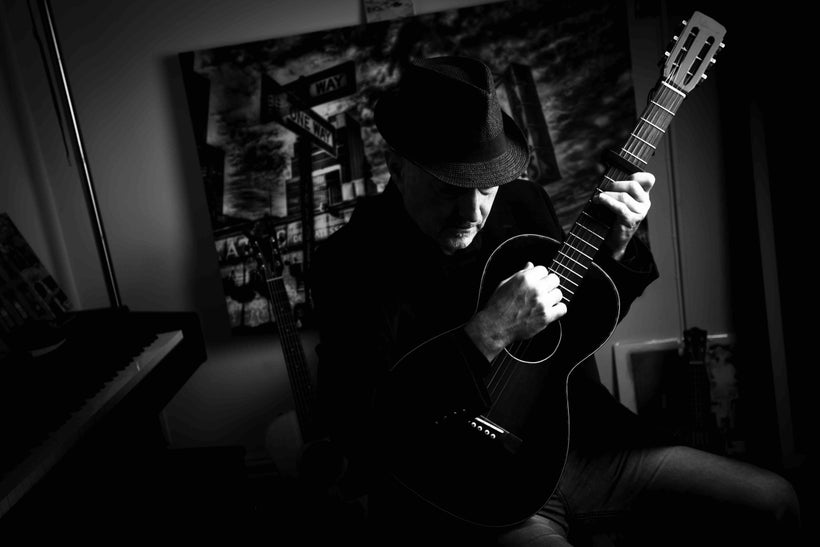 "As Far As I'm Concerned" exudes a dark sensuous quality running along a country rock melody suffusing cool, humid energy. A proximate portentous vitality leaks from the pulsating rhythm, while the vocals imbue the tune with an ominous momentum. "Anytime" showcases a poignant country melody chock-full of melancholic flavors, as Horter sings eloquently of unrequited love.
"Dance" presents a measured country melody riddled with emotional intensity and passionate pleas for loyalty and the luster of love. The fiddle quivers with a welter of heartbreaking tones, providing the music with a membrane of susceptible vulnerability. "Tiny Little Moment" rides an effervescent country melody bouncing with sparkling energy and hints of jazz aromas.
"Moth to Flame" presents a pining country ballad. The lingering cry of the fiddle invests the tune with a fervent artful color echoing the urgency and fugacity of love.
The musicianship and arrangements on Motel Blue are stellar, yet the highlight of the album is the voices of Blane and Horter. Blane's voice exudes silky-smooth tones reminiscent of Marty Robbins, while Horter's voice conveys translucent dazzling textures of wondrous beauty.
Motel Blue is totally yazum! The cool, stylish melodies are shot through with scintillating harmonics and infectious rhythms. The sonic textures and colors shine with glossy sheens at once nostalgic and contemporary. Steven Blane most assuredly has the magic musical touch.
REAL LIFE. REAL NEWS. REAL VOICES.
Help us tell more of the stories that matter from voices that too often remain unheard.
This post was published on the now-closed HuffPost Contributor platform. Contributors control their own work and posted freely to our site. If you need to flag this entry as abusive,
send us an email
.