Ten years ago, the music industry suffered a major re-set -- or what those less optimistic termed a collapse. Mergers, acquisitions, and the sudden explosion in streaming and download services upended the traditional business models. But the re-set also allowed those flexible enough opportunities to create new workable companies that could navigate uncharted islets. Music industry veteran Jeff Waye was bold enough to take the challenge. He explains:
I started the North American office for the UK record label Ninja Tune back in 1996 and was label manager for nine years. I loved that time of my career and am immensely proud of what was started, achieved, and what the current label team in L.A continues to grow. But let's just say that having started a record label in the mid 90's prime and then seeing it through the mid 00's collapse of the music industry, well label management felt like a young person's sport all a sudden. Also I was starting to hit that fine line of elder statesman of independent and fuck off old man. I decided I could look young and fresh again by moving into publishing.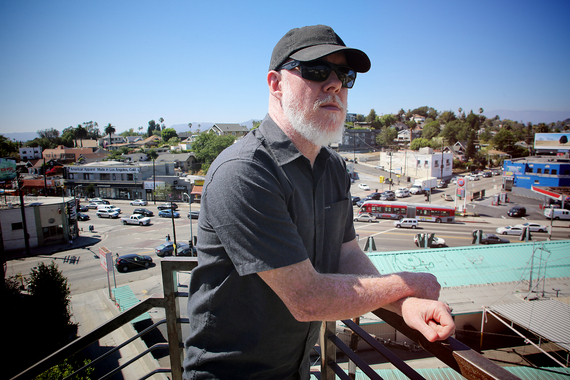 Waye saw that publishing and sync licenses-- a music license that allows the license holder to "sync" music to film, television, and commercials--were the way to go. He partnered with musician/music attorney Patrick Curley and founded the publishing company Third Side Music. Using their punk rock/DYI ethos, over the past decade the duo has grown a modest investment of $150k into company with revenues of over $4.3 million and a catalog of over 40,000 titles, while employing a staff of sixteen. Quite a success story. Waye says:
We started at the worst time for music business. Most of the traditional streams that drove publishing were in shambles when we arrived, so our income focus is very heavily weighted to sync income, although not to take away from our admin set up and skills.
Third Side Music has placed clients in a range of sync deals including Mad Men, Super Bowl ads, Apple iPad commercials, the films 12 Years a Slave and Entourage, and the video game Grand Theft Auto V. And though not a traditional hit song publishing house, Third Side Music has a great and varied catalog of music that is world class in its genres, so their artists get a lot of spins on specialty shows on Sirius.
Waye points out that the need for more visual content begets a need for more musical content to pair with it, which is something that has impacted sync licensing in particular. To that end, TSM has a team of six who are constantly pitching, working with artists on bespoke tracks, and tracking future trends to keep ahead of the sync demand curve.
From Waye's perspective as a publisher, he feels there are just a lot of diverse and exciting ways for artists to make income these days. But, he admits
I'd like a lot of these revenue sources to pay more obviously, but also do understand that they'll grow as user bases grow...When Apple Music launched I asked Siri if it was going to be the death of the music business. She told me that there were no green grocers located in my area. I'm still trying to figure out what it all means for my future, and apparently my personal diet.
On a more serious note, Waye stresses that artists need to make sure their contracts take into consideration new mediums and delivery methods, because
Most of the 'famous artist x only made y on a million streams' stories are actually mostly down to artist x having a shit contract carried over from a different time.
And his advice for both musicians and entrepreneurs (which seems to have served him well):
Never ever have a plan B. Plan B is for suckers. Only having a plan A provides the right amount of maniacal desperation needed to pull this shit off.
Photo: Eric Mihn Swenson/thuvanarts.com, used with permission
.
Calling all HuffPost superfans!
Sign up for membership to become a founding member and help shape HuffPost's next chapter