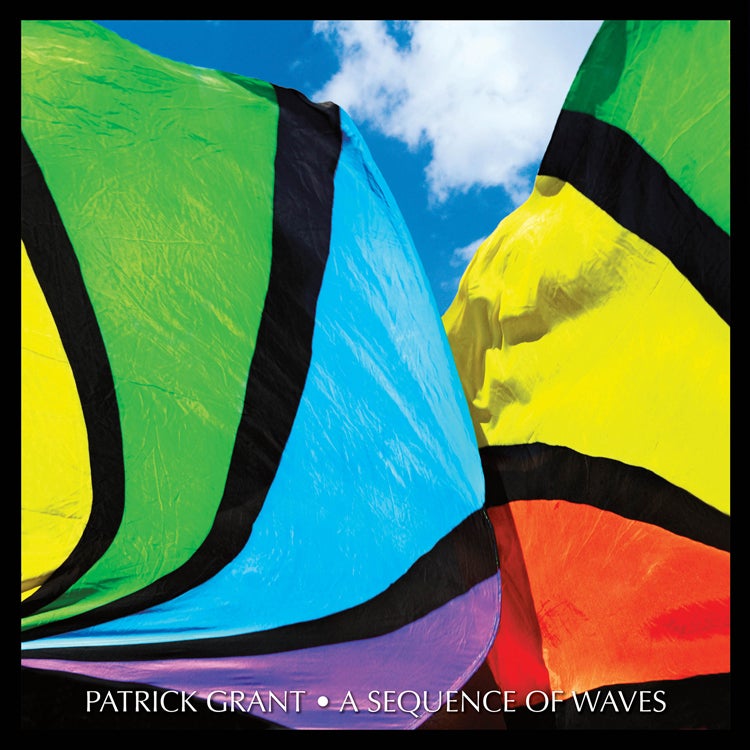 Patrick Grant recently dropped A Sequence of Waves (twelve stories and a dream), his latest album. Originally from Detroit, now living in New York City, he studied at the Juilliard School and worked with Billy Joel and Quincy Jones on an international project for the Millennium. The musicians on the album include Patrick Grant on guitar, bass, viola, piano, keyboards and percussion; John Ferrari on drums, mallet instruments and percussion; Nick Didkovsky on guitar; Dan Cooper on 7-string electric bass; Lynn Bechtold on violin; and Dan Barrett on cello.
Stylistically, Grant's sound has transitioned from post-punk and classically minimal to Balinese-inspired gamelan and microtonality, followed by movement to an electronic environment revolving around layers of acoustic and amplified instruments.
The album contains thirteen tracks. The opening track is "Lucid Intervals," a subdued classical number with a twinkling synth riding in the backdrop. Layered string instruments evoke muted textured patterns of great beauty. "Driving Patterns" presents a syncopated electronic sensibility, along with jazz elements, giving it a slightly industrial feel. "Prelude I" offers a classically-tinged melody infused with amplified guitars exuding orthodox riffs. The tune emits a metallic undertone.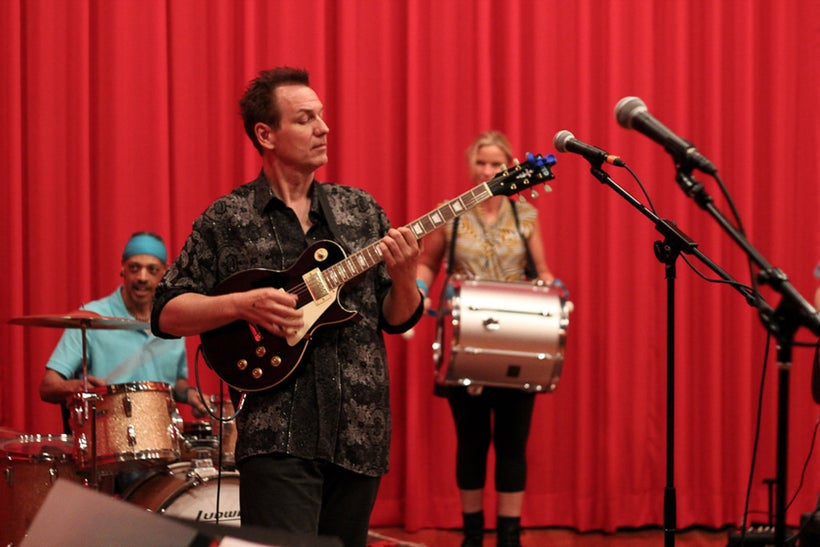 "Alcohol" flows with a 1920's classical melody, like something from The Sting. "Tobacco" delivers a quaint, almost bucolic rhythm, along with a minimal classical, antiquated melody that exudes a discordant effluvium, as it rides the piano. "Firearms" provides a rambunctious melody, chock-full of crime television vibes. The raucous piano gives the tune a mysterious, malevolent feel. "Seven Years At Sea" imparts an industrial feel, along with oceanic sound effects that array the tune in protective coloration. The tune was first recorded in 1932, so this is an overhauled cover.
"Breaking Butterflies Upon A Wheel," proceeds along a crisp, frantic melody pulsing with tinny sound effects from the synth. The groove is solid with heavy rhythmic elements and buoyant harmonics. "Lonely Ride Coney Island" emanates a sleek, isolated environment rife with spectral sounds reminiscent of an underwater landscape. "Primary Blues" rides a deep bluesy melody that's resplendent with jazz elements and a hint of boogie woogie hidden underneath. "Prelude II" radiates a classical alt rock flavor imbued with and exotic essence. "To Find a Form That Accommodates The Mess" is a turbulent progressive rock melody loaded with truncated frenetic harmonics, giving the tune a transient avant-garde quality.
"One Note Samba" is a cover of the Brazilian classic by Antonio Carlos Jobim. Grant's version is eccentrically sublime, emanating bright sonic colors that project declarative causality.
A Sequence of Waves initializes a cogent ambient atmosphere in combination with classical and contemporary components. It's moderately experimental, but doesn't cross the line into strange or weird. Thus it's eminently listenable.
REAL LIFE. REAL NEWS. REAL VOICES.
Help us tell more of the stories that matter from voices that too often remain unheard.
This post was published on the now-closed HuffPost Contributor platform. Contributors control their own work and posted freely to our site. If you need to flag this entry as abusive,
send us an email
.