I wanted to see Coldplay to see if Chris Martin is sexy in person. Indeed he is. For his August 6 performance in Philadelphia, my niece Audrey and I were given two fabulous seats at Lincoln Financial Center aka the Linc. On the fifty yard line. Up close and personal so I could inspect Mr. Martin without getting a nose bleed.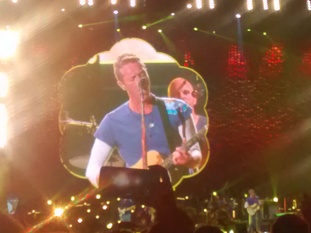 A rock star's sexuality fascinates me. The last time I went to a concert was in 2000 in Philadelphia as a guest of Rod Stewart whom I had the pleasure of dating and of not being forgotten."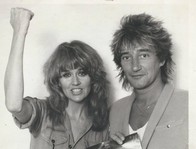 So coming out from under a rock of not seeing a concert for sixteen years was a real treat. And what a pleasure it was to experience Chris Martin's sexuality and, of course, his voice and be part of the party he was giving the City of Brotherly Love.
He entered wearing a long sleeve white t shirt under a gray t, faded 'oh so fitted' black jeans. His tight lithe torso was a turn on as was his jaw line signifying perseverance and his "I don't give up attitude". In some 90 degree weather perspiration flowed down his back as he wiped his brow and entertained a crowd in love with him.
Prancing on his tippy toes is part of his character and his performance and with each prance I was again reminded of Rod Stewart prancing with his soccer ball which he would kick into the audience.
Coldplay dropped balloons into the audience, tiny plastic flowers from your local picnic table and confetti while everyone wore flashing red, green, purple wrist bands and pyrotechnics blazed.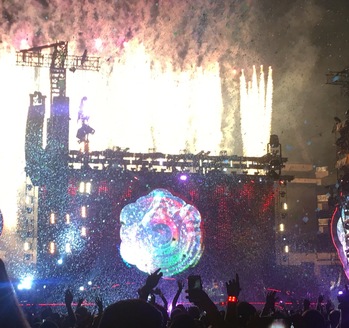 Showmanship and precision made this concert, yet it was Chris Martin's prancing that is his signature and reminded me of so much of Rod. Both rock stars have drop dead gorgeous bodies, so sexy that sometimes it is hard to concentrate on their music. Chris Martin's voice is effortless crooning while Mr. Stewart's is raspy and gravelly and shouts, 'I remember Joe Cocker'. However in person Mr. Stewart is not a raspy, abrasive personality, I dunno who Chris Martin is in person, though he has convinced his audience that he is the real genuine deal. And this ability for his audience to believe his sincerity has made him a star.
Once I stopped inspecting Mr. Martin, I was able to concentrate on his fine voice and guitar, piano, keyboard and synthesizer talents. He did his repertoire highlighted by When I Ruled the World, Adventure of a Lifetime and Clocks, then he segued into David Bowie's, "We Can Be Heroes" which added a touch of nostalgia to a super high tech crowd as did footage of Mohamed Ali whose image on the Jumbo Tron brought cheers. When Martin was some twenty feet from us, he chatted with the audience in his humble, positive 'happy go lucky' manner. ".The Olympics are on TV yet you all have come to see me. But, hey, I realize the men would rather be watching beach volleyball and the women, Michael Phelps. I don't have his pecs." His humor again came through when he said, "Geez, I went into the wrong industry. We should have been selling water and beer. Water is $8.00 a bottle." Then he went on to add in his modest, mellifluous tone, "We need a little more love in the world. Let's remember Orlando, Nice, Paris, Brussels." The audience cheered and worshiped his humility and concern for others. While each concert has some such speech written in cookie cutter fashion by a publicist, Chris Martin spoke with conviction. He had his audience in the palm of his hand and on the tip of his prancing toes. When he said, "Sit," or "Jump" or "Sing along with me," everyone obeyed. An insomniac, hyperactive Martin was always moving even when at the keyboard his body rocked erotically as though he were remembering last night.
He sang often in profile with his head lifted high accentuating his chin. This seemed to fit lyrically with his unusual nose which has a charming bump. Together they are one sensual 'hello'.. In 2005 PETA dubbed Chris Martin "The World's Sexist Vegetarian," and then he began eating meat after his split from Gwyneth Paltrow. For me, intellectual Martin, who graduated from University College London with first class honors in Greek and Latin, can eat meat any time and not lose his sexuality. Besides now being single only adds to his appeal at 39. When Coldplay performed A Sky Full of Stars, lazers and stars actually shot across the sky and the audience went wild.
The evening ended after an encore with monstrous fireworks and a crowd thrilled with having seen this British rocker at the height of his fame after having gotten closer to his sexy flame that is currently 'ruling the world'...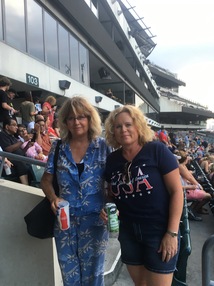 http://malloryhollywoodeast.blogspot.com/
Popular in the Community