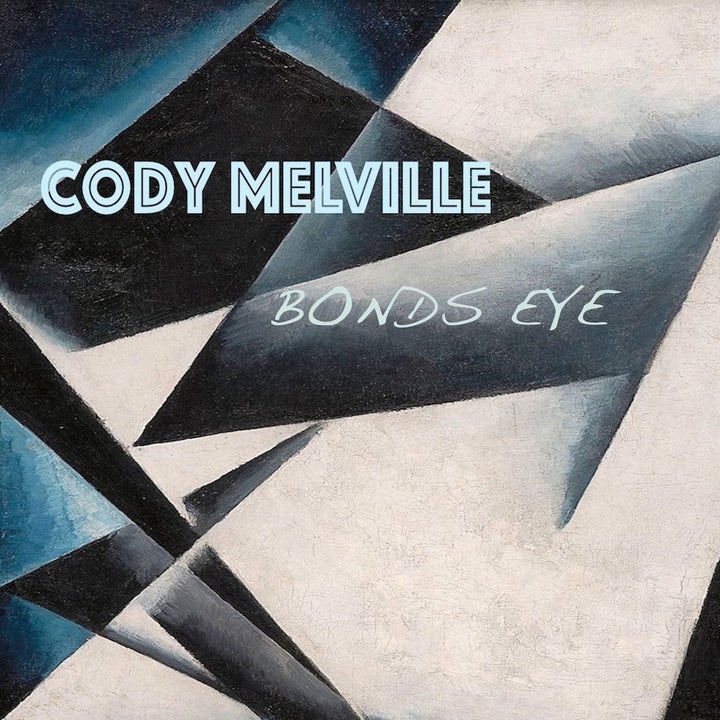 Cody Melville drops Bonds Eye today, his tenth album, the follow-up to Fireworks on 14th Street. Based in New York City, Melville's musical influences include The Beatles, The Rolling Stones, Dylan, Bowie, Springsteen, Todd Rundgren, Lou Reed, Chuck Berry, Ian Hunter and The Brill Building Crew.
Melville plays most of the instruments on Bonds Eye, but not all and not on every track. Guest musicians include Steve Holley on drums; Keith Lentin on acoustic guitar and bass; Jeff Levine on organ and piano; John Melville on drums; Joel B. Cannon on slide guitar; and Dina Regine on vocals on "Remember Ah Remember." Melville's sound blends rock and roll with elements of soul, pop, dream pop and hints of country rock.
Bonds Eye comprises ten tracks. "I Don't Want To Go" opens with dirty guitars and a heady groove. The rock melody thrums with impulsive power and a cavernously throbbing bassline. I love the muddy flavor of the heavy guitars riding underneath Melville's tenor. "Rock N Roll Prayer" features an alt rock flavor, pulsing with a cogent rhythm and lightly riffing guitars. Bowie-esque background vocals add depth and a degree of delightful hauteur. "I Envy Her So" rides a vigorous rock melody running with heavy guitars and sparkling accents. Melville's vocals exude a rampant energy that warbles with infectious hues.
"If You Dance In The Mirror" delivers a bluesy-flavored rock melody rife with a pummeling bassline driving the rhythm forward relentlessly. The vocals are cool and evocatively twangy. And the slide guitar wailing in the backdrop is scrumptious with muddy colors. "Marie" emanates an almost dream pop flavor mixed with a country feel traveling on the quavering organ. This is one of my favorites on the album. "Damaged Goods" pulses with a southern rock energy that's muscular and nastily tight. Dirty guitars imbue the melody with dark raw dynamics grinding with pulverizing force.
"Joeys A Saint" reflects punk, grunge and country rock flavors, giving the tune a slick tremulous hum. I love the harmonica accents that provide an edge to the tune. And the guitar solo is crazily ferocious with wicked pigments. "The Empty Bed" combines pop and soul elements into an opulent ballad with an orchestral feel to it, as strings glow underneath. The guitar solo exudes an exotic essence that tantalizes with its elegant texture. "Remember Ah Remember" rides an alt rock melody with the quivering organ surfacing organically. Dina Regine's delicious voice reflects lush sensual colors that counterbalance Melville's soaring tenor.
"My Girl Is In The Show" rides a polyrhythmic groove tumbling with an electronic pulse and a buffeting piano. There's almost an electronic dance pulsation rising from the tune, which, with the rock-lite component, blends well. The song is singularly attractive, grabbing hold and refusing to let go.
Bonds Eye is chock-full of potent, creative rock n' roll melodies, as well as hefty rhythmic pulses that hit home at the visceral level. And Melville's strong tenor injects the music with a spectrum of prevailing tones and a contagious laid-back feel. Bonds Eye is definitely yazum!
Popular in the Community