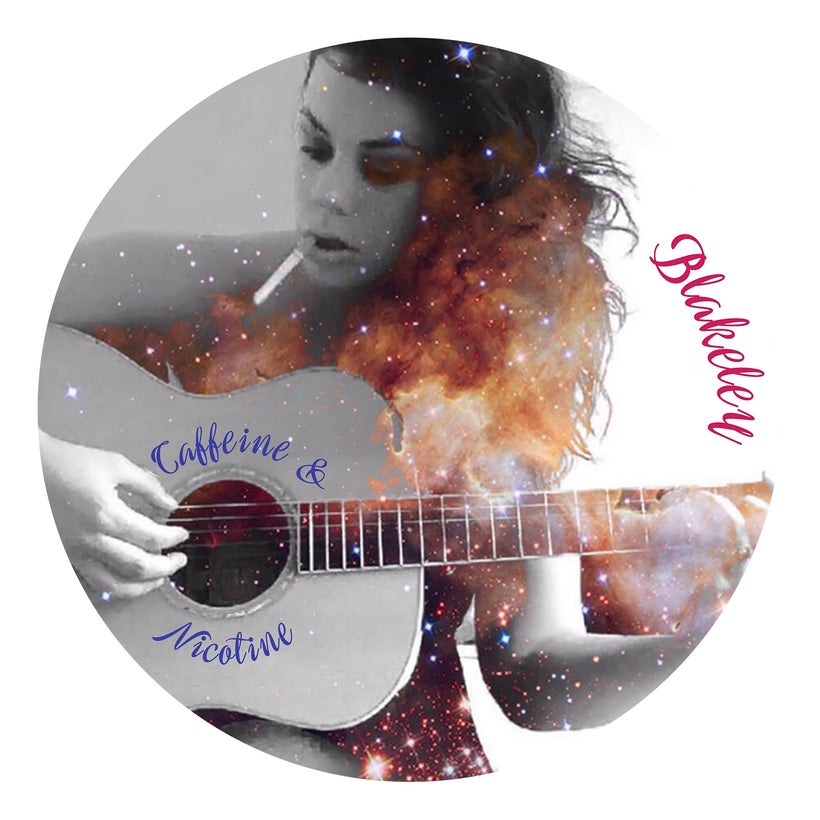 Blakeley recently released "Caffeine & Nicotine." The single is from her forthcoming EP, Sin Cider, slated to drop at the end of 2017 on Happy Hound Records. The song was co-written by Steven Gart, the head honcho at Happy Hound. Hailing from Fort Collins, Colorado, now living in New York City, Blakeley is joined on the single by Ben Grubin on bass; and Alex Beckmann sits in the pocket.
Stylistically, Blakeley blends electro folk, pop, surf pop and electronic dance elements into "electronic rockabilly."
"Caffeine & Nicotine" begins with a furry, growling guitar and a thumping bass drum, followed by crisp hand claps. Then the melody kicks in emanating flavors of punk and pop melding into a contagious rockabilly pop tune. A delightfully opulent synth accents the harmonics, adding colorful texture, along with eccentric charm. On the chorus, the instrumental harmonies amalgamate into a bright radiance thrumming with verve and dynamism, giving the tune a kind of punk-lite merged with bubblegum pop zest that's buoyantly reminiscent of The Go-Go's. The grungy, dirty guitar solo oozes a garage band feel that's ooh la la.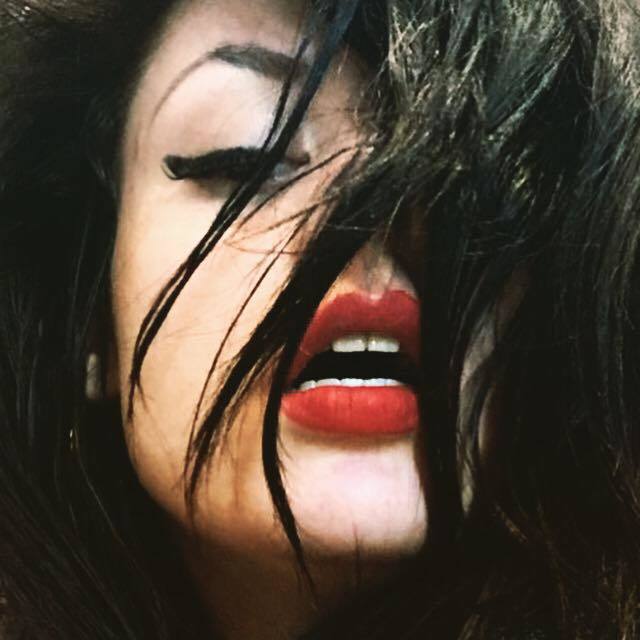 Blakeley's voice delivers throaty depth on the verses, while ascending to potent brilliance on the chorus. It's a vigorous, sassily ebullient and expansive voice, exuding just the right edge of cheeky impudence, unbridled exhibitionism and reckless chutzpah. I like her voice because there's an elusive familiarity to it that reminds me of Belinda Carlisle, only with a lower resonance.
The lyrics of "Caffeine & Nicotine" present a pragmatic a posteriori philosophical view of the merits of caffeine and nicotine. As Blakeley asserts, "They make my clothes stink, but without them I can't even think."
"Caffeine and nicotine, with 'em I'm living the dream / Without 'em you don't wanna' see me / Caffeine and nicotine / Without em' I'm just mean."
"Caffeine & Nictoine" is lit! The melody is cool and contagious, the rhythm pulses with flow and energy, and Blakely's sassy voice imbues the lyrics with a waspish pungency that's defiantly fun. In short, Blakeley has it going on! I strongly suggest you don't miss "Caffeine & Nicotine." It's a great tune with lots of gusto.
Download "Caffeine & Nicotine" here.
REAL LIFE. REAL NEWS. REAL VOICES.
Help us tell more of the stories that matter from voices that too often remain unheard.
This post was published on the now-closed HuffPost Contributor platform. Contributors control their own work and posted freely to our site. If you need to flag this entry as abusive,
send us an email
.