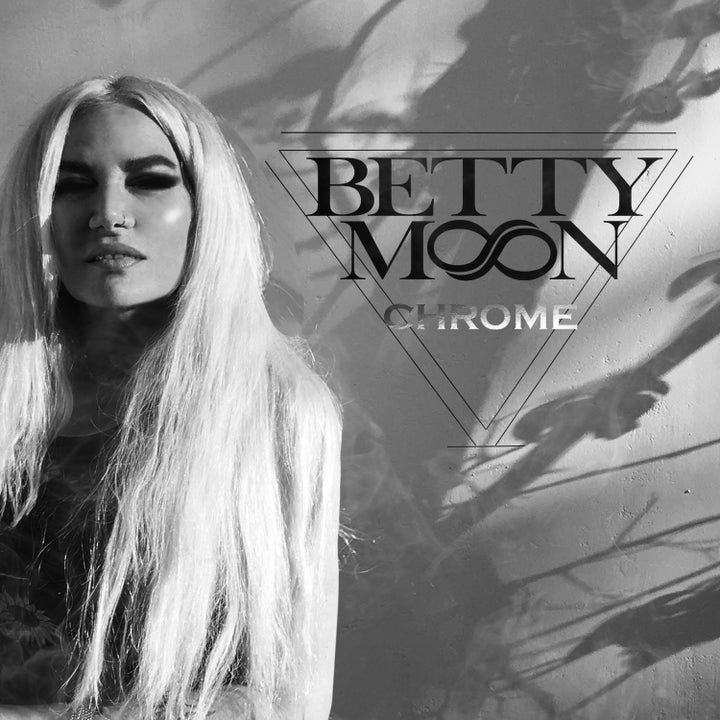 Betty Moon dropped her eighth full length album a short time ago. It's called Chrome. And it's lit! Two singles from the album, "Sound" and "Life Is But A Dream," are garnering oodles of streams on Spotify and Soundcloud.
Hailing from Toronto and now based in Los Angeles, Chrome sees Moon blending elements of electronic music, EDM, pop and future house into creative melodies full of infectious rhythms, potent harmonics and stylish lyrics.
Chrome contains twelve tracks. The first track is "Sound," delivering a sleek dance melody rife with pulsating synths and a solid groove, along with a hefty bassline. Shiny vocal harmonies accompany Moon's dulcet voice, providing a shimmering veil of sonic pigments. "Demolate" exudes a thumping groove and surfacing synths sparkling with attitude. Moon's voice is tantalizingly sweet, emanating an inscrutable sultry tone.
"Liar" offers an electronic melody exuding jazzy R&B flavors. Twinkling synths contrast with the driving depth of the bassline, while the beat is crisp and sassy. "Believer" begins with a heavy thumping bass drum and Moon's evocative vocals, followed by emerging background vocal harmonies. The melody carries hip hop and electronic flavors instilled with a wistful, captivating energy. "Bullet To My Brain" rides a funky, electronic new wave essence, full of chirruping bubble-gum harmonies radiating opaque effervescent tones.
"Afterglow" offers a stuttering groove, along with thick dreamy vocals over a veneer of hip hop and electronic elements. Waves of emerging synths add layering and stochastic depth resonating with palpitating dynamism. "Natural Disaster" combines proto-punk with electronic effects resulting in a throbbing new wave sensibility that's visceral in its impact. Fuzzy guitars drive the muscular melody. A shimmering synth solo juxtaposed against deep pounding effects gives the tune Jovian potency.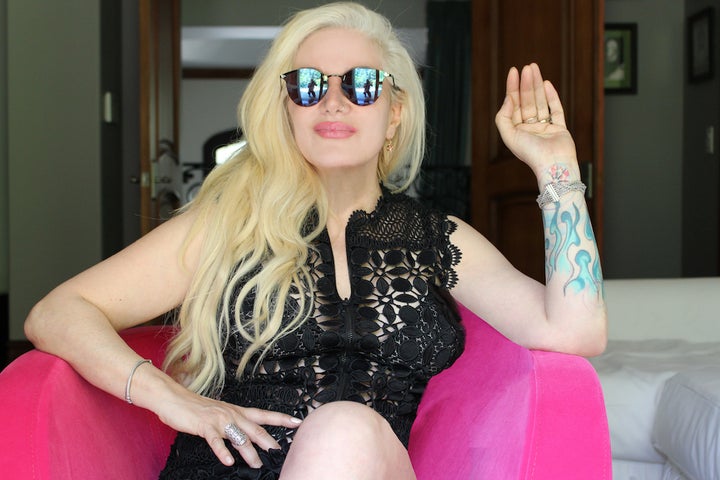 "Waste Your Time" exudes a heavy bassline and industrial groove, along with an exotic new wave feel glistening with a great clot of forceful resonance and momentous hooting whistles. "Parachute" amalgamates a funk groove with a silky electronic, quasi-psychedelic-dream-pop essence that discharges a tsunami of sonic waves. "Life Is But A Dream" releases funky R&B and electronic flavors, as well as bright vocal harmonies flowing with scintillating colors. There's a hint of fusion jazz threading through the melody that provides a delightful flavorful ambiance.
"Crazy I Am" echoes with deep, dark resonances riding a growling, rumbling electronic rock melody thrumming with verve. Moon's voice takes on a gravitational element that's profoundly cool and lush. This might be my favorite tune on the album because of its stylish aura. "Dead End Road" travels on a powerful bassline throbbing with delicious rhythm. The vocal harmonies ooze forth like undulating filaments of cotton candy, sweet and vibrant.
Chrome is hecka-good, replete with contagious grooves and muscular melodies. And Betty Moon has it going on in a big, big way! Her voice is flamboyant, cool, ascetic, austere, mellow and rich all at the same time. It's one of those voices you can listen to all day and never grow weary of. It's got pizzazz and elegant translucence. Don't miss Chrome. If you do, you'll kick yourself later on.
Popular in the Community