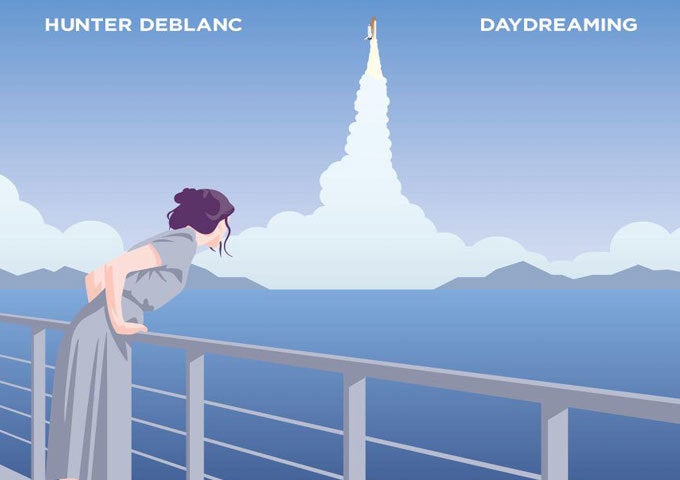 Hunter DeBlanc recently dropped a full-length album, called Daydreaming. Hailing from Lafayette, Louisiana, DeBlanc is a pianist and singer-songwriter whose sound blends elements of synth pop hooks, piano pop and indie rock into contagious melodies.
Daydreaming contains ten tracks. "Dawn (Intro)" rides an electro pop melody composed of synth pop and piano pop flavors. Layered quavering synths travel over a sparkling piano and solid groove. "Breaking Out" delivers a piano rock melody with synth pop accents provided by wavering synths. A crisp beat pulses with rhythm, as DeBlanc's mellow tenor flows over the buoyant music. Brisk background vocal harmonies give the tune depth and add an ebullient mood.
"When The Sun Goes Down" rides an upbeat pop melody featuring an infectious groove and robust vocal harmonies. The melody carries hints of heady calypso flavors giving the tune a bubbly aroma. This is one of my personal favorites on the album because of its spicy feel. "Back 4 More" provides a potent pop melody full of crisp riffing guitars and synths pulsating with subdued energy. I love the muscular background vocals as they contrast against DeBlanc's dulcet tenor.
"Night Noises V2" amalgamates spinning synths and a bright piano into an electro-piano-pop melody. The electronic effects add supernatural spacey accents complementing the electro-pop melody. The title track emanates a smoothly emerging electro pop melody. Shimmering synths infuse nuances of undulating sonic colors giving the tune a dreamy intoxicating flavor. This is another favorite because of the alluring flow and feel of the music.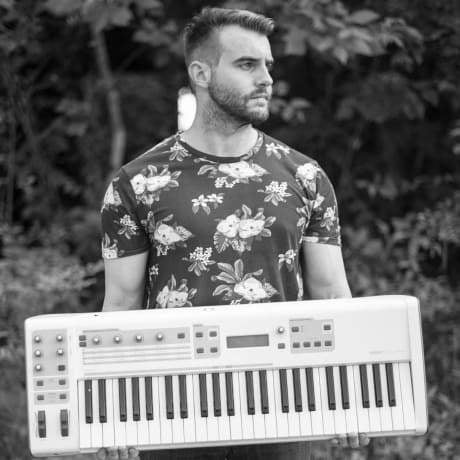 "Dusk (Outro)"rides quivering synths exuding exotic metallic tangs, as DeBlanc's filtered voice shivers above. "Back 4 More (Badboxes Remix)" reflects an electro pop melody thick with strong filaments of electronic dance music. The background vocals are restrained, while the groove is extended. "Back 4 More (Matt Kennedy) Remix" assumes a cogent electronic effusion of pulsating synths riding the radiant electro pop melody. DeBlanc's voice is low-key as the fluttering synths take precedence. "Back 4 More (Stripped)" is the last track on the album. The vocals are emphasized, complemented by lightly riffing guitars and a paucity of percussive effects.
The "Stripped" version and the first version, in my opinion, are the best of the four versions simply because the vocals inject the song with muscle missing from the other versions.
Daydreaming is an excellent album with beau coup melodic delights and powerful rhythms. Hunter DeBlanc's rich mellow voice is evocative and easy to listen to, and his ability to coalesce piano pop with synth pop is wonderful. There's a captivating quality about his music that's very attractive.
Download Daydreaming here.
The video was made utilizing Snapchat, with all original filters.
Popular in the Community