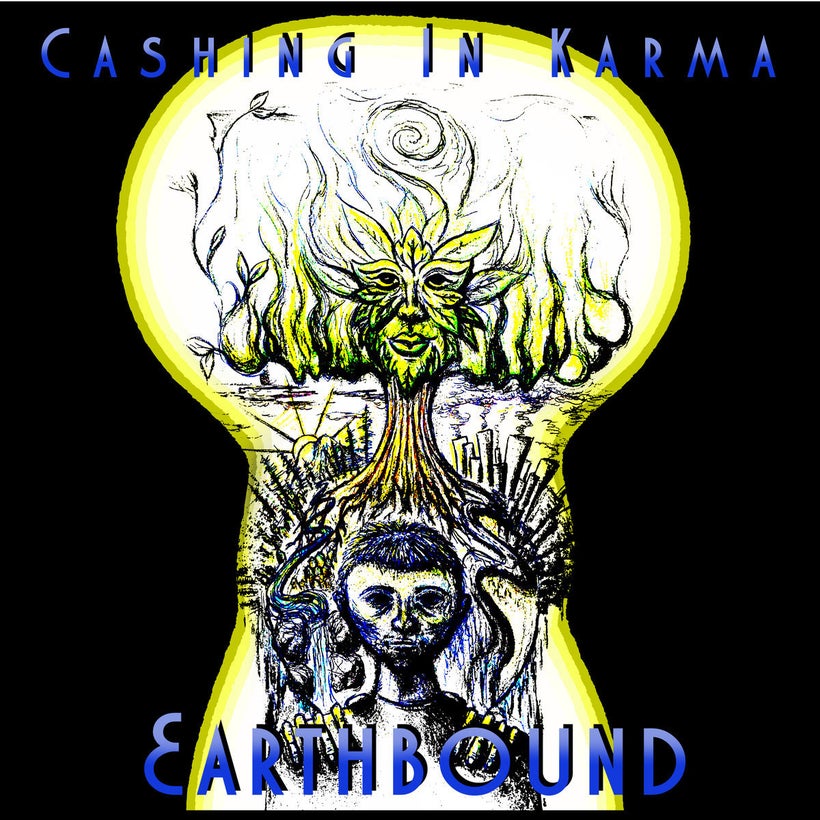 Cashing In Karma recently dropped their sophomore EP, called Earthbound. Produced by Shad Woodman, the EP was recorded at Decade Sound Studios, and features Cashing In Karma's unique sound, a blend of high-energy rock, jazz, blues and alt-rock, provocative lyrics and contagious melodies.
Hailing from the Pacific Northwest, the band is made up of Jonny Barrett on vocals and guitar; Melvin Smith on lead guitar; Alex Thoburn on vocals and bass; and Will Chi sits in the pocket.
Earthbound comprises six tracks. "Slow Down" offers a bluesy alt rock melody vaguely reminiscent of Tommy Bolin because of its hint of jazz effluvium. Rumbling with a pulsing bassline, the potent rhythm carries a wallop. Smith deploys his dirty guitar with finesse, inserting austere licks with authority on the chorus. "On Our Skin" rides an alt rock melody flavored by just a suggestion of reggae filaments emanating from quasi-skanking guitars, giving the tune restless dynamism. I love the separation of the guitars and the tight pop of Chi's snare.
"Repercussions" starts off with delicate guitar riffs leading to a smooth groove. Sparkling guitar accents imbue the melody with luminescent colors juxtaposed against the throbbing darker hues of the bass. The title track exudes a bluesy melody riding Smith's gristly wah-wah fuzzing guitar, a texture that minces gloriously. As the music intensifies, the muddy guitars thrum with a wall of sonic energy.
The lyrics of "Earthbound" are declarative and evocative, pointing to the fetters supplied by the mundanities of existence.
"In the silence you can hear it all / The noise inside that beckons for you to make a call / And now it sings in harmonies… / So you get your pen and paper and you write up a plan / You keep your head up and do everything that you can / To stave it off / But it never stops."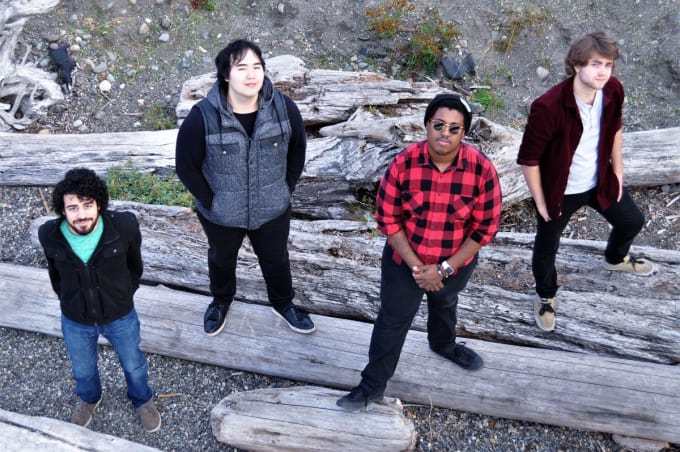 "Breaking Point" begins with aromas of fusion jazz-ridden guitars flowing seamlessly into a rocking melody moussed with jazz-laced muscular guitars. Tripartite harmonic lines – lead guitar, rhythm guitar and bass – intersect like a web of fine filaments yet at the same time remain divorced, providing residual sonic nuances. This is an excellent tune.
The last track on the EP is "The Raft," a thrumming alt rock tune conveying surges of Jovian force, resting on a beguiling leitmotif structure arranged with precision. A deep stuttering bridge paves the way for a first-class guitar solo that avoids the cardinal sin of busyness.
Barrett's expressive tenor shouldn't be neglected, proffering a variety of tonal colors ranging from sweet and mellow to raw and eviscerating. His phrasing is exceptional, and there's a diatonic inflection to his voice that makes it appealing.
Earthbound is remarkably good, chock-full of infectious melodies and hefty rhythms. The tunes suffuse horizontal and vertical textures, as well as delicious instrumental differentiation that sets the music apart from the run-of-the-mill alt rock. In short, it's lit. And Cashing In Karma has it going on.
Calling all HuffPost superfans!
Sign up for membership to become a founding member and help shape HuffPost's next chapter
This post was published on the now-closed HuffPost Contributor platform. Contributors control their own work and posted freely to our site. If you need to flag this entry as abusive,
send us an email
.