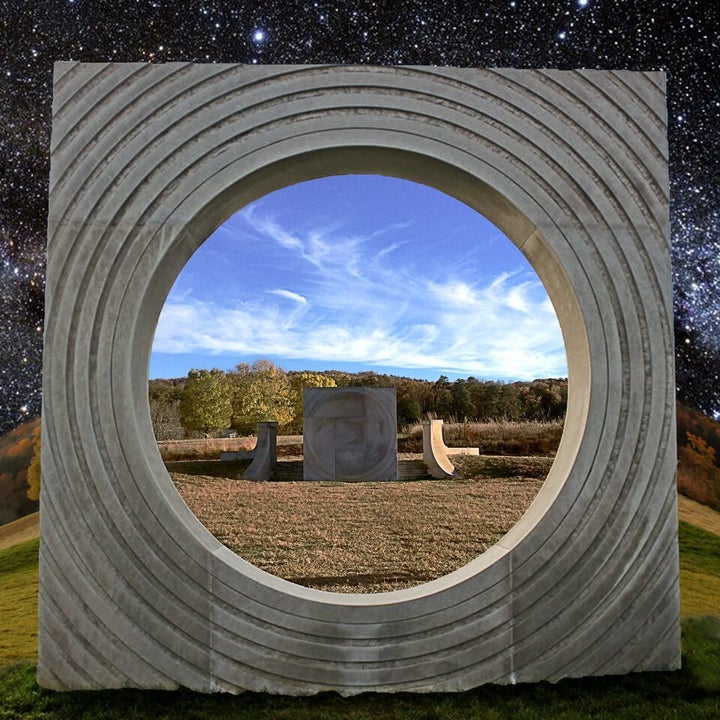 Trouble In The Streets just dropped their debut EP, called Electro Tribe. And saying it's lit is a vast understatement. The band, hailing from Austin, Texas, is made up of Nnedi Nebula Agbaroji on vocals and keyboards; Andy Leonard on bass; and Bobby Snakes sits in the pocket. Recorded at The Orb Studios in Austin, Texas, Electro Tribe was produced by Matt Meli.
Trouble In The Streets' sound amalgamates a variety of musical flavors, blending R&B, electronic, hip hop, rock and World elements into an innovative, unique style of music they call "electro tribe." The band's musical influences range from Rage Against the Machine to Beats Antique and Hiatus Kaiyote. Trouble In The Streets have performed at Joshua Tree Music Festival, Quantum Flux, Black Fret Official SXSW, UtopiaFest and Art Outside.
Electro Tribe comprises four tracks. "Pyramid Scheme" starts out with throbbing synths and a crying guitar transitioning to a flowing electronic melody thumping with a potent bassline and crisp drums. The melody is achingly contagious as the pulsing rhythm impacts at a visceral level. Agbaroji's voice reminds me of Sade, only more proximate and compact, with a lambent resonance that goes beyond buff and enters the realm of hypertrophy.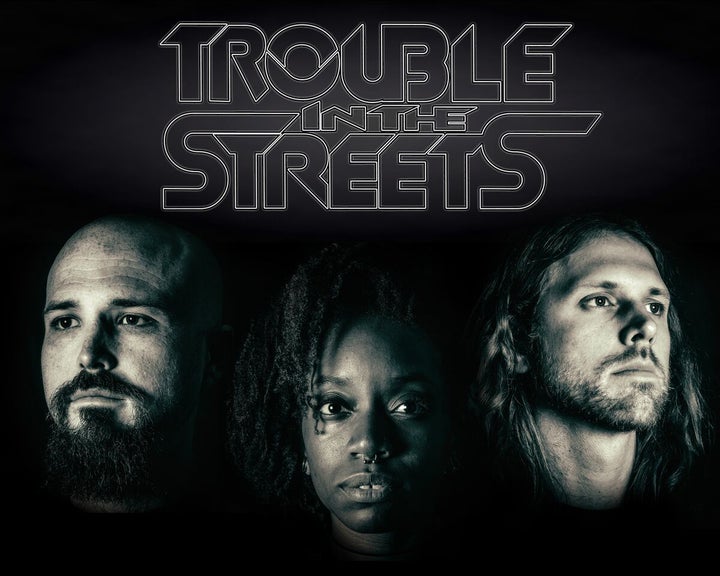 "Never Doubt The Worm" opens with sizzling guitars and a funky R&B beat. The melody rides the guitars and the tremulously de-rezzing synths sending out streams of darkly textured sonic colors. The drums thump with Jovian potency as logarithmic spirals of sound encompass the listener. Agbaroji's voice pulses with the residual energy of just-released rebellious fury.
"Sop Me Up Like A Biscuit" exudes atomic hurricane energy riding a muscular rock melody rife with blazing, shimmering synths. The music pulses with palpable dynamism that's gorgeously, nastily tight. Bright synths imbue the tune with myriad scintillating points of luminescence juxtaposed against opaque layers of radiating harmonics. And Agbaroji's superbly incensed voice injects a distinct sonic frown across the music.
"Make It Rain" rides the keyboards and stuttering synths into a savage rock melody embedded with crunching drums and extravagantly ramped up, ferociously emergent synths. Beto Martinez of Grupo Fantasma slashes the air into shards with his guitar. His viciously muddy guitar solo rips through the veil of vibrating pigments like a hot knife through butter. This tune radiates insane shrugs of dominance, like a monster bent on pulverizing history. Awesome!
Trouble In The Streets more than has it going on! They pour gasoline on it and then torch it. The melodies are raw, supremely potent and primeval, while the rhythms pulse like some deity's heart. And Agbaroji's voice is purely and simply nonpareil, projecting the force of a large-scale gamma emitter. Whatever you do, do not miss Electro Tribe. It's not just lit, it's an inferno!
Download Electro Tribe here.
Popular in the Community