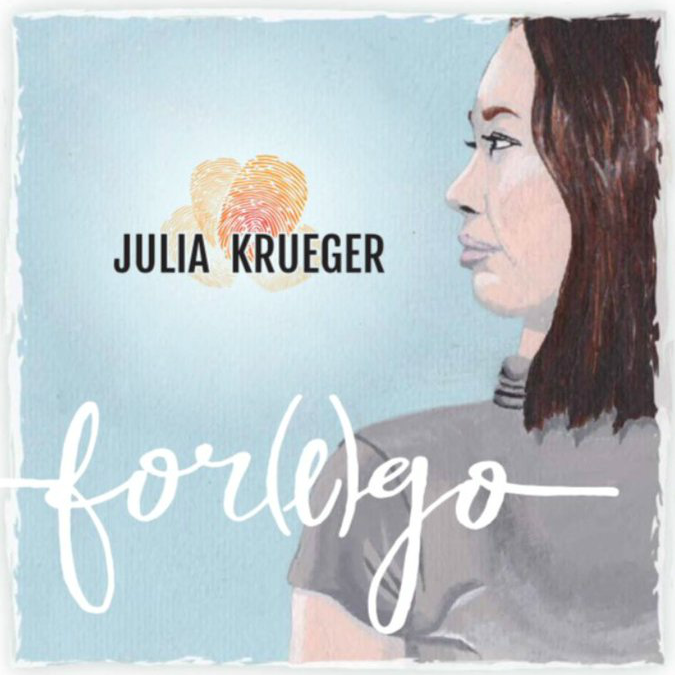 Julia Krueger recently dropped her debut EP, entitled for(e)go. The EP features Julia Krueger on vocals and keyboards/piano; Elliot Koenig on guitar; Edoardo Talenti and Tim Gaisser on drums; A.J. Polidoro on bass; and Claire Mehm on cello.
The fifteen-year-old singer/songwriter began playing piano when she was five, writing poetry soon after. After her family moved from Ohio to Southern California, she suffered gastro-intestinal problems, but still managed to write and record her first song, "Flamethrower."
In her search for identity and connection to the world, Julia expresses her reflections and conclusions on a variety of topics: longing, distance, despair, perseverance faith and love. Julia's music blends poetic lyricism with a distinctive indie pop sound, resulting in elegant melodies emanating classical/pop aromas.
for(e)go comprises six tracks. "Flamethrower" begins with a delicate piano and Julia's clear evocative voice. When the rhythm section kicks in, the pop melody takes on a simple flow of subdued colors. The sublime tide of the cello injects a translucent essence that smolders with energy. "Pavement" rides a pop melody simmering with buoyant tones. Julia's voice is reminiscent of Janis Ian and Tracy Chapman, pensive and musing, delicate and expressive.
"Three Days" delivers a somber mood traveling on the piano. The pulse of the bassline provides a Spartan rhythm. Julia's fragile voice reflects the pull of gravity, producing a deliquescent flow that surfs hollow, empty tranches of space. "Quarter Year Conflict" oozes opaque tones, a throbbing bass and an almost desperate moodiness. Julia's voice exudes intense passion bordering on the dystopic; on the one hand, the texture is almost barren, while on the other hand, it's almost harsh with tangible dark energy. The overall effect is that of a dirge-like ballad. I really like this tune because of its devout quality.
"Blue Thread" rides a vibrant pop melody. The acoustic guitar sparkles with vivacious tones, as Julia's voice fizzes with jaunty dynamism. The last song on the EP is the acoustic version of "Pavement." This version takes on a glow of resonant flavors, as the potency of the piano takes on an overwhelming brilliance that provides a sturdy harmonic structure for Julia's soft pale voice.
for(e)go is excellent, full of elegant passionate apostrophes addressed with charming simple melodies and eloquent lyricism. There's a tantalizing, mysterious complexity to Julia's voice that lures the listener in with its lingering expressive persuasion, as if she's relating indispensable secrets.
Calling all HuffPost superfans!
Sign up for membership to become a founding member and help shape HuffPost's next chapter
This post was published on the now-closed HuffPost Contributor platform. Contributors control their own work and posted freely to our site. If you need to flag this entry as abusive,
send us an email
.