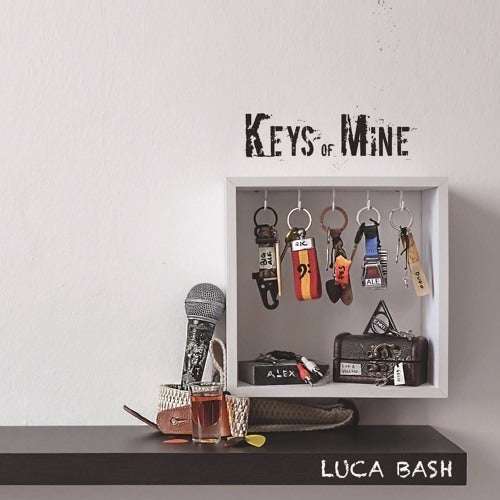 Luca Bash recently dropped Keys of Mine, the follow-up to his successful and delightful CMYK, four EPs of acoustic indie music: Cyan, Magenta, Yellow and Key Black, the base colors on printers.
Originally trained as a classical violinist, Bash took up the guitar on impulse. Falling in love with the creative process, he studied at the University of Music in Rome, Italy. Later, he formed a band called Bash. After the band dissolved, he hooked up with guitarist Giova Pes, resulting in the release of CMYK, followed by Single Drops, a best-of-collection from CMYK.
On this latest album, Keys of Mine, Luca provides vocals and rhythm guitar; Alessandro Cioffi sits in the pocket; Alessandro Matilli is on keyboards; Riccardo Ascani plays bass; Giova Pes plays lead guitar; and Duilio Ingrosso is on sax.
"Backstage" is a soft rock tune with hints of pop. A mellow organ quivers with compact colors as the rock/pop melody proceeds. Bash's voice is rich with a husky flavor that's easy to listen to. "Beyond The Screen" rides a bluesy jazz melody full of shimmering guitars and a pulsing groove. The bray of the sax glows with energy and provides a zesty taste of color. "Your Tomorrow" exudes soft warm tones in waves of pale hues. A crisp sidestick and potent bass give the tune a smooth rhythm. Bash's voice projects a glossy tenderness.
"Paradise Café" rides a hefty rock melody that is vaguely reminiscent of Dave Matthews in feel and texture. "Forever Like Asleep" starts off with a rousing blues-flavored guitar flowing into an R&B melody that's heavy on the blues. The rhythm grinds and rumbles with dynamic pulsations. And I love the chorus, which is silky and luminous. "The Sun's Everlasting Smile" provides a cashmere jazz melody streaming with suave aromas. This is one of my personal favorites because of Bash's laid-back vocals and the gorgeous sax.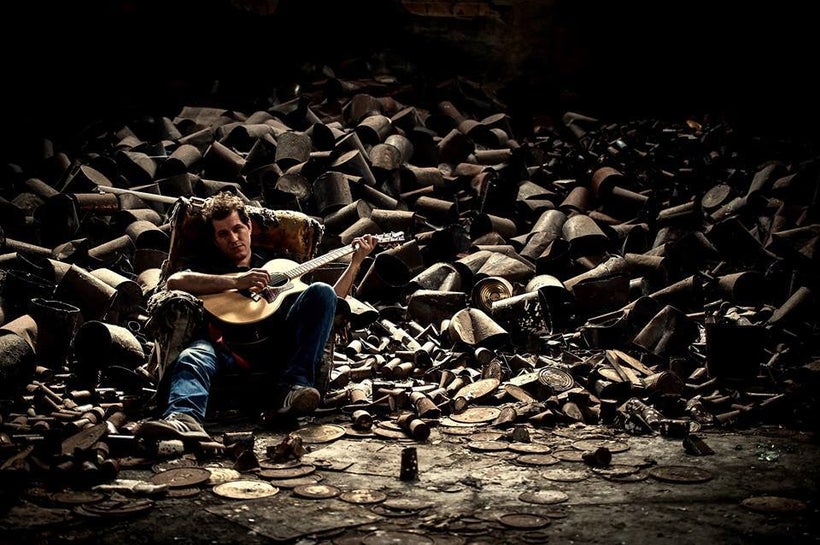 "Women's Way" glistens with light drifting guitars and Bash's reggae-inflected delivery. The quasi-reggae melody smolders with pop and jazz essences. I really like this tune. "Fair White Lies" begins with dark emerging colors from the bass and a crying guitar and then flows into a soft rock melody. The flow of the music is enormously tantalizing, especially when a dirty guitar appends wailing accents.
"Black Swan's Walls" ramps it up, riding a rollicking funky rock melody. "Jekyll & Hyde" oozes unctuous colors, like dark oil moving with relentless sluggishness. The eloquent muted braying of the sax gives the tune a nuance of wavering tension. Bash's voice is low and pensive, exuding murky textures. "Crumblin' Lover" presents a cool stylish jazz/blues melody with skiffing guitars and a winding, squirming rhythm.
"Millennium Idiot" jacks-in with a funked-out R&B melody throbbing with energy and a heady vibe. "In My Place" offers a soft rock melody featuring a stellar alto sax. "Love And Lust" travels on a sultry blues/jazz melody reeking of raw sensuality. Bash's voice assumes a dangerous coloration and exotic phrasing. "Upwind" reminds me of a hybrid of John Mayer and Dave Matthews, hushed but energetic and buoyant. This is another favorite.
Keys of Mine is great! The melodies are prompt, proximate and contagious, with compelling rhythms. And Bash's voice emanates a fresh, stylish tang that lures you in because it's plain old cool. I strongly suggest you check out Keys of Mine. It's yazum!
REAL LIFE. REAL NEWS. REAL VOICES.
Help us tell more of the stories that matter from voices that too often remain unheard.
This post was published on the now-closed HuffPost Contributor platform. Contributors control their own work and posted freely to our site. If you need to flag this entry as abusive,
send us an email
.