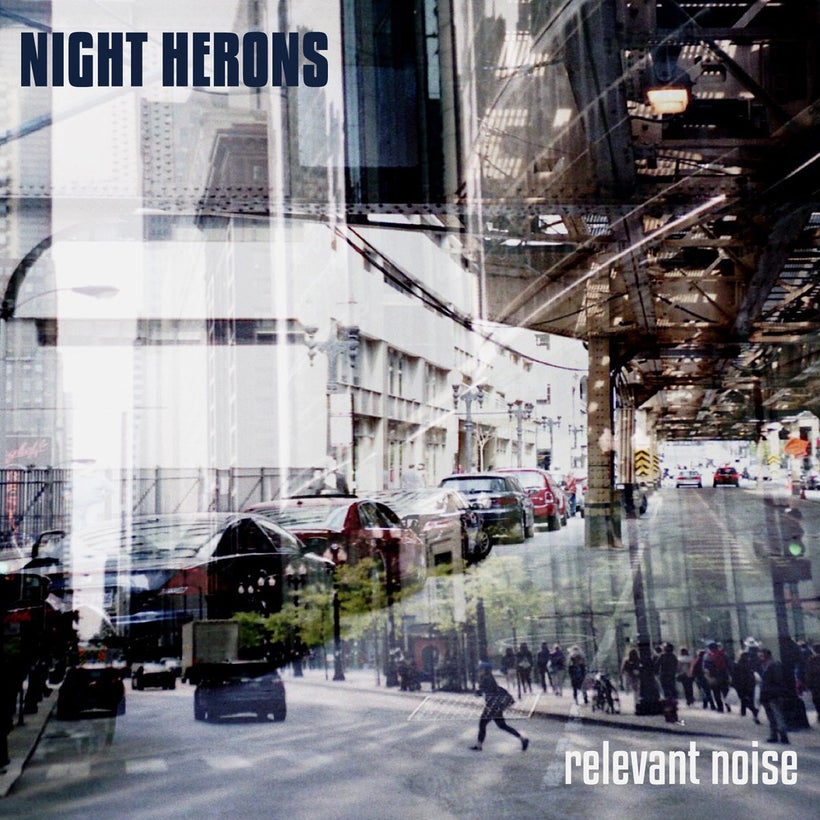 Night Herons recently dropped their second album, called Relevant Noise. The band is made up of Dana Berry on vocals, drums and guitar; Mike Assenzio on guitar; and Larry Huene on guitar and drums.
The album, recorded in the band's rehearsal studio in Oakland, was mixed by Mark Gordon and features a trio of guest bassists, Mason Holding, Dave Leonard and Brad Assenzio, along with vocalist Shea Breaux Wells. Night Herons' sound reflects alt rock, indie rock and hard rock elements merging into a raw, edgy sound driven by powerful guitars establishing contagious melodies.
Relevant Noise comprises fifteen tracks. "Compromise" rides hefty, dirty guitars with a keening synth adding strident accents. The contagious melody exudes flavors of punk and grunge. Berry's vocals are strong and a bit raspy. "Fighters and Lovers" comes across as tinny and lacking the sonic punch the band is capable of; while the vocals give off a dreamy pop flavor that doesn't work. "Blurred" features a laid-back alt rock melody oozing riffing guitars, along with expressive vocals. The high-pitched background harmonies add warbling depth.
"Wildfires" rides a Tom Petty-like rock melody that I like especially the fuzzy guitars and the cogent rhythm. I didn't like the vocals, which seemed out of place and lite. "Sunflowers" delivers a tight alt rock melody full of snazzy, riffing guitars. "Glaciers" begins with a raw, edgy emanation and crisp cascading guitars. The rhythmic pulse is low-key but discharges a dangerous energy. "Let Me In" packs dark colors, along with a pensive mood that escalates to an intense bite and then drops back down. The female vocals provide a luminous aura contrasting against the opaque hues.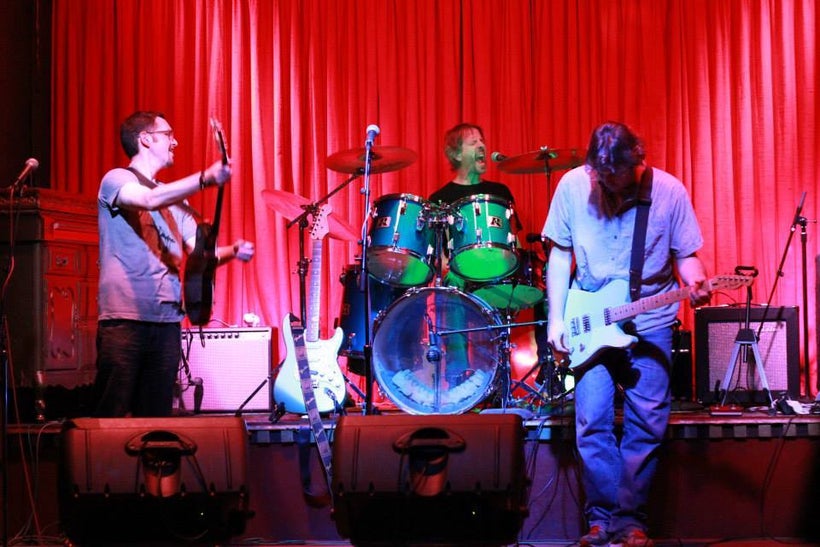 "Feels Like A Breakdown" offers a grungy rock-a-billy essence that conveys a ragged potency that's impressive. The vocals assume melancholic extracts and work well. "2x2" thrums with a powerful rhythmic pulsation that's infectious and the minimalist guitar solo hits hard and is much more effective than blistering licks. "Blue River" rides a proto-punk melody crunching with energy. And Berry's angst-ridden vocals make a virtue of suppressed fury.
"Bad Idea" flows with gut-wrenching nastily dirty guitars and a Thor-like snare pop denting the air with wrinkling power. There's dark, wicked electricity radiating from the tune. This is one of my personal favorites. "Stay Awake" combines dream pop flavors with alt rock; giving the tune a hammering rhythm starkly nefarious and nerve-wracking. This is another fave. "Razorblade" secretes a metallic effluvium on the chorus that didn't work for me. The vocal harmonies are too diaphanous. Yet it's a good song with catchy lyrics.
"10,000 Women" grinds with visceral energy riding a muscular rock melody. I love the muddy guitars and the vocal harmonies eschew the dewy "ooooohs" and go with oomphy spectral pigments that really work well. This might be the best song on the album. "Overload" packs a wallop, riding dominant guitars and sinewy vocals.
Relevant Noise is remarkably good, chock-full of potent punk/alt rock melodies. The brutal guitars spew grimy dense momentum that's hard to avoid, hooking you in with the force of gravity. The album is definitely worth your time and attention.
Calling all HuffPost superfans!
Sign up for membership to become a founding member and help shape HuffPost's next chapter
This post was published on the now-closed HuffPost Contributor platform. Contributors control their own work and posted freely to our site. If you need to flag this entry as abusive,
send us an email
.