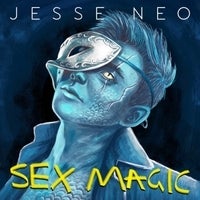 Jesse Neo – singer, songwriter, DJ, producer – just released a new single, called "Sex Magic." And it's rocket tight and hella-good! The twenty-year-old British-Australian commenced violin, voice and piano lessons when he was seven. Within months he was composing original music. By the time he was eighteen, he'd composed over 100 songs. Now living in the Land Down Under, "where women glow and men thunder," he composes full time.
Stylistically, Neo blends pop, electronic dance, hip hop and a hint of new wave into a stylish, cool sound where the various stylistic elements intersect. The closest I can come to describing Neo's sound is this: imagine a hybrid of Skrillex, Diplo, Eurythmics and the Talking Heads. Then add dynamic charged particles, effective layering and moussed semiotics of vivacious assertion. That's a bit what Neo's sound is like.
"Sex Magic" starts off with a twinkling synth and crisp, crunching groove. The electro pop melody rides the synth, while the hefty throbbing bassline and bass drum propel the rhythm. Shushing percussive snaps alternate with the thumping bass drum, giving the tune a vibrant beat, as the synths radiate compelling sonic colors imbued with sensual, erotically pulsing leitmotifs. Neo's vocal inflection is elastic, providing a varying exegesis to the tune. His voice ranges from calcified snobbish overtones to censoriously cautionary to erotic, delicious breathiness. The variety of vocal modulations dispenses a voluptuous cantrip, like an imp chaffering for terms.
The entrance of the featured female vocalist elevates the tune from excellent to superlative. A voice full of tiny hooks of deepening sensuality, it provides a delicious sensation like parallel mazes of cotton candy filaments and cascading sonic fractals. As you listen, it exudes a goosed up magnetic sonority that infuses the melody with a factor five markup. This vocal paragon is uncredited, listed only as "an A-Class celebrity backup singer and songwriter."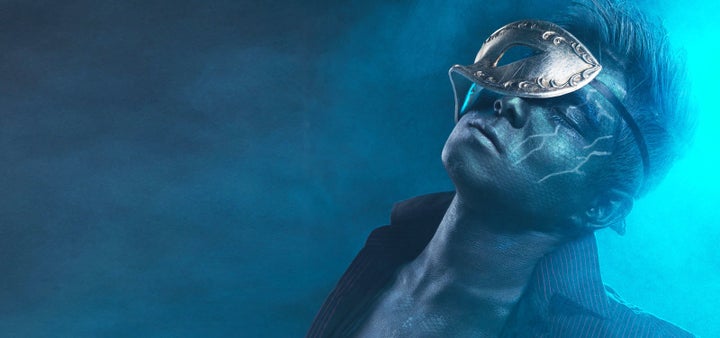 The lyrics to "Sex Magic" are like something out of a Robert Anton Wilson novel, a surreal vast tumble of Tantric sex, magick and the mystical monotheism of Aleister Crowley.
"Spread the cards / I got The Lovers / Grind it / Take it / Save it baby / Tie me to your 8th house shrine / The energy is building / Our souls a magnetate / Through my bones oh baby can you feel my penetrate? / Inside a new dimension / Divine's a new conspiracy / It's all I'm gonna / Falling for your voodoo / Define my reality / A cult for your lavish body / It's all I'm gonna / You got me / Sex magic magic magic / Sex magic magic magic / Making love's a sacrifice / A potion made above / Sex magic magic magic / Sex magic magic magic / Candle lights in paradise all covered up in stones / It's like a like a like a / Sex magic sex magic / It's like a like a like a / Sex magic sex magic."
Jesse Neo has it going on! "Sex Magic" emanates a highly infectious, muscular melody, pulsating rhythmic elements and buff lyrics. And the tonal contrast between Jesse's delightful, mutating tenor and the uncredited songstress' luscious voice provides a point of luminescence. Don't miss "Sex Magic." I've already added it to my personal playlist.
Download "Sex Magic" for free for a limited time here.
Download "Sex Magic" here.