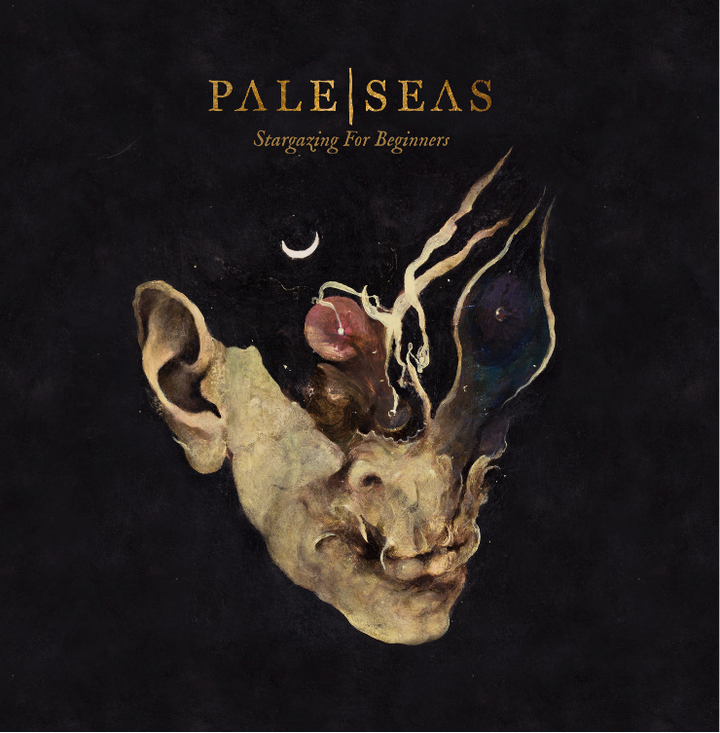 Pale Seas drops their anticipated debut album today. It's called Stargazing for Beginners. Pale Seas, the British guitar band, is made up of Jacob Scott on vocals; Graham Poole on lead guitar; Matthew Bishop on bass; and Andrew Richardson sits in the pocket.
Recorded at night, in the medieval abbey on the Isle of Wight, the album presents a multilayered soundscape of rock and progressive rock melded into a unique, creative style.
Stargazing for Beginners contains ten songs. "Into The Night" starts off with strident synths transitioning into a dark heavy progressive rock melody thrumming with pulsating rhythm. Guitars radiate opaque waves of deep resonance. Scott's delightful reedy vocals flow amid the emanating wall of sound. A soaring, warbling guitar solo sets the song on fire. "My Own Mind" sparkles with brightly muted guitars and warm background vocal harmonies. The melody combines rock and progressive rock elements into a delicious pulsating sound.
"Someday" starts off with thick guitars and a hefty groove. Richardson's drumming is superb, providing punchy tom-tom accents in an ambient beat. Resonant, twinkling synths add depth and elegant layering. And Scott's voice is inimitably good. Sparkling guitar accents bring luminosity to the cogent resonance. "In A Past Life" exudes a new wave electro pop feel set in a prog rock matrix. The measured melody rumbles with deep tones. And Scott's voice assumes a high-pitched sonority full of texture and undulating filaments.
"Blood Return" exudes a bluesy progressive rock flavor, replete with gleaming vocals and subdued guitars. The melody is minimal but heavy with vivacity flowing from Scott's mellow voice. "Bodies" begins with a So-Cal intro segueing to a gleaming progressive rock melody. Restrained guitars provide lustrous mists of evocative intensity.
The title track delivers a quasi-psychedelic aroma within a prog rock melody. The melody oozes dark, heavy rhythms beneath soft, pale vocals juxtaposed against the liquid flow of random darkness. The tune discharges shadows blacker than black, along with a dank mysterious quality. It's a great song.
"Animal Tongue" offers glistening guitars and a cogent groove. The bassline is stellar and palpable. Scott's sublime voice plays off the scintillating guitar accents, giving the tune an infinite range of colors. "Heal Slow" rides a measured groove and brittle, resonant guitars. The melody carries a space pop flow within a progressive rock clot of dynamism. Poole's guitar projects a raffish aroma that's urgent and infectious. "Evil Is Always One Step Behind" rides a slow, drifting rock melody. An aromatic guitar pours forth gracefully. Scott's voice assumes a dream pop ethereality that's effective. The solo is chock-full of suffused sonic pigmentations, along with a bravura guitar.
Stargazing for Beginners is excellent. And Pales Seas has it going on in an enormous way! Superb melodies, pulsating rhythms and Scott's definitive voice make the entire album vital listening. I predict this album will make many, many Best Album lists this year. It will certainly be on mine. Don't miss this one!
Popular in the Community