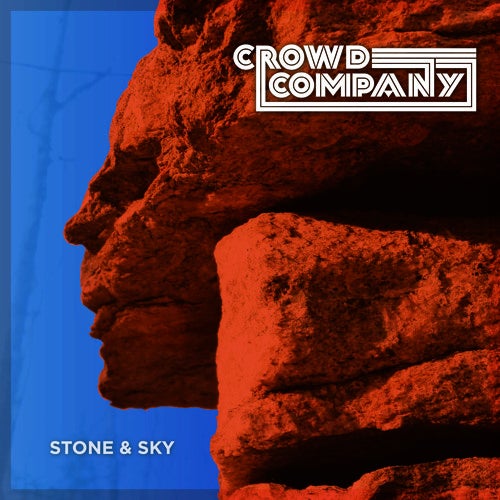 Crowd Company dropped their new album October 20. It's entitled Stone & Sky. And it's a doozy! The album was produced by Alan Evans of Soulive fame. The London-based band features the talents of Esther Dee and Jo Marshall on vocals; Rob Fleming on guitar and vocals; Robin Lowrey sits in the pocket; Emil Engstrom plays bass; Henry Spencer is on trumpet; Claudio Corona massages the keyboards; and Chris Rand is on the saxophone.
Much of the best contemporary funk music seems to flourish in the U.K., and part of the reason is Crowd Company, whose mixture of jazz, blues, soul and beau coup funk really lights it up, resulting in strong melodies and pulsating rhythms.
"Stone & Sky" contains eleven tracks and two bonus tracks, for a grand total of thirteen. "Take Off The Crown" features a tight 1960's funk groove, bright horns and amazing vocal harmonies. "Saw You Yesterday" highlights the percussion and backing vocals of Alan Evans and delivers a cool, hip feel right out of movies like Shaft and Super Fly. "Can't Get Enough" oozes a sensual, throbbing rhythm and the luscious vocals of Jo Marshall, whose voice drips with steamy flavor.
"Soar" rides a crunching funk groove chock-full of wavering horns and the quavering colors of the organ. And the vocal harmonies positively glow with radiance. The cogent rhythm of "Fever" is smoothly brawny, rife with a thick sensuous feel that's mesmerizing. "Away With You" combines funk and a rock-a-billy aroma. The organ and sax solos exude pure unadulterated turbulent energy. "Let Me Be" exudes a stuttering beat and brilliant stammering horns, along with a shrill organ that slices the air into slivers.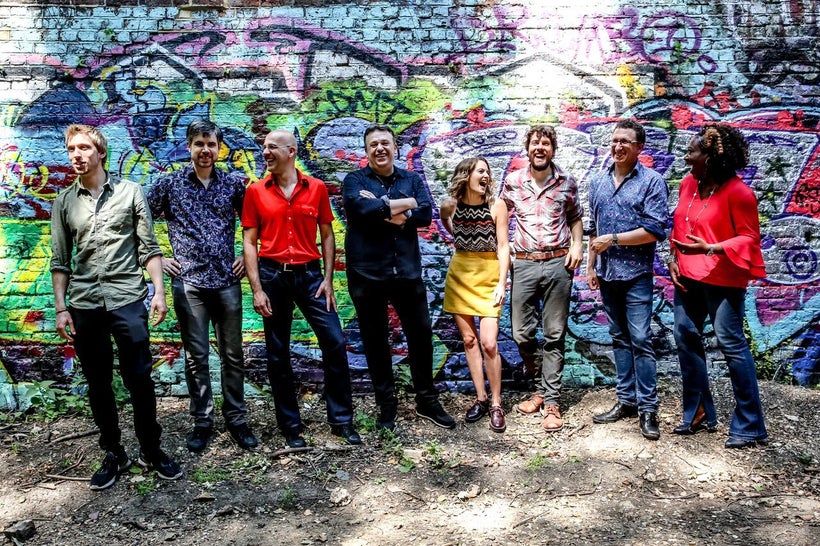 "Getting The Groove" delivers straight-ahead funk traveling on fuzzy harmonics and a monster bassline that rattles your bones. "Fast Forward" showcases glistening horns, glittering vocals and a nutritiously potent rhythm. "Summer" carries a funky R&B flavored melody full of compact riffing guitars and noodling horns, along with a scrumptious sax. "The Spark" sparkles with a jazzy funk melody and vocals that knock your socks off. The psychedelic-tinged intermission adds a dream-like infusion that's superb.
The first bonus track, "Blind Pig," might be my favorite because of the skanking guitars and mellow braying of the horns. The second bonus track, "Station 77" underlines a stellar trumpet and nastily warbling keyboards.
Stone & Sky is a delicious album built on the superstructure of funk and soul. It's jam-packed with powerful funky melodies and pulsing rhythms. And the vocal harmonies are so buff it's staggering. If you want exceptional funk, Crowd Company has it.
Calling all HuffPost superfans!
Sign up for membership to become a founding member and help shape HuffPost's next chapter
This post was published on the now-closed HuffPost Contributor platform. Contributors control their own work and posted freely to our site. If you need to flag this entry as abusive,
send us an email
.