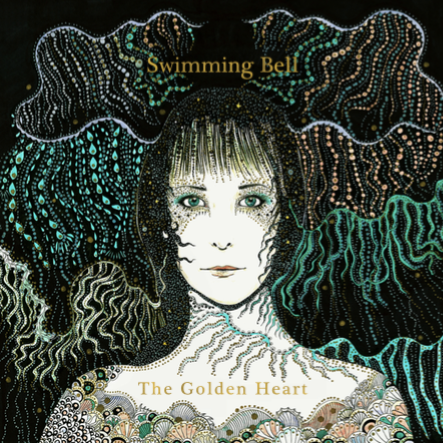 Swimming Bell just dropped an EP, called The Golden Heart. Swimming Bell is the solo musical project of Katie Schottland, who began writing songs subsequent to a foot injury. Hailing from Brooklyn, Schottland traveled to London to record the EP, which was produced by Oli Deakin.
Stylistically, Swimming Bell's sound is folk music, amalgamated with elements of So-Cal soft rock, dream pop and electronica. Since Schottland writes by ear, her songs achieve a synthesis of melodic harmony shaped by the emotion of the music.
The Golden Heart comprises five tracks. "Route 72" starts off with a twinkling guitar and a muted simple groove. The folk melody radiates layers of shimmering colors, as a subterranean bass juxtaposes underneath. Schottland's resonant, ethereal voice exudes a dreamy, wistful evocation. "Valley Forge" rides what I call a progressive folk melody, rife with three primary harmonic threads playing off each other. The melody is relaxed yet delightfully bright and flowing. Schottland's lush voice delivers delicate clarity and devout sonority, providing a textured translucence that's beautiful.
"Ealing Common" reflects a measured folk melody set in a soft So-Cal country rock milieu. The country rock flavor adds an inscrutable depth to the tune. Concentrated vocal harmonies give the tune an undulating luminosity that simultaneously dims and crystalizes. "September On Dekalb" rides a sparkling guitar and emerging synths. The folk melody assumes a dream pop essence as Schottland's wraithlike voice provides sonic filaments of diaphanous pigmentation. The tune emanates an elegant simplicity infused with spiritual tranquility.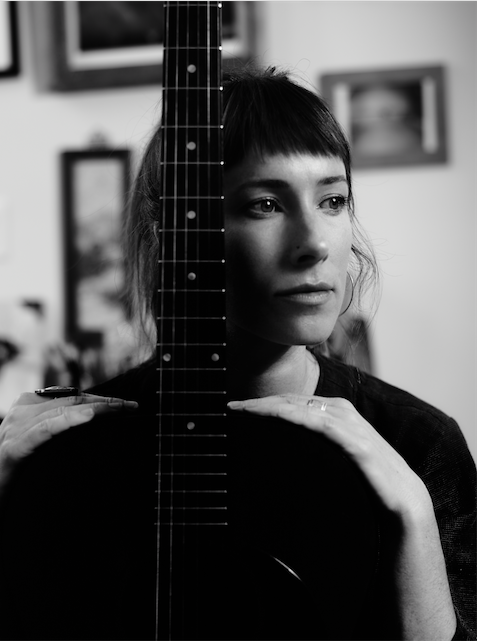 "Some Things On Windsor" begins with an ascetic piano, followed by a subdued guitar. The melody emanates a cool, gentle bluesy aroma. The deep bass and indulgent beat provide a palpable rhythm that in conjunction with the superb articulation of the charming saxophone, imbue the song with gorgeous simmering energy. Schottland's voice is deliciously fragrant and rich. This is my favorite song on the EP because of its flowing increasing intensity and 'perfect body' harmonics.
Schottland's voice is divinely beautiful, yet difficult to describe. It's rich and dulcet, yet lustrously lucent, while suffused with the dove grey haze of distance at times. I guess the best description is esmeric, i.e. there's a clinging timbre to her voice that never dissolves, making it mesmerizing.
The Golden Heart is charming and delightful, full of infectious melodies, shimmering harmonies and pungent, pulsing rhythms. And Schottland's remarkably compelling voice provides the icing on the melodic cake. Swimming Bell definitely has it going on! Don't miss The Golden Heart.
Calling all HuffPost superfans!
Sign up for membership to become a founding member and help shape HuffPost's next chapter
This post was published on the now-closed HuffPost Contributor platform. Contributors control their own work and posted freely to our site. If you need to flag this entry as abusive,
send us an email
.