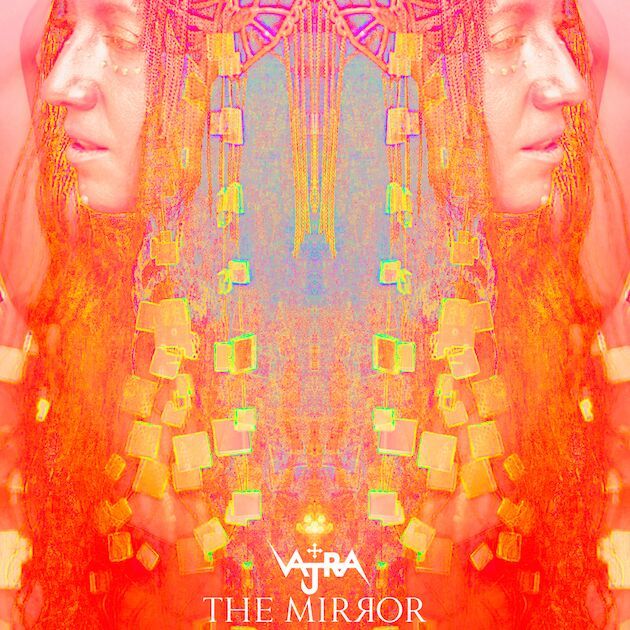 Vajra recently released a new single. It's called "The Mirror." Based in New York City, Vajra was founded "by Annamaria Pinna during her self-imposed exile in India." The band is made up of the following members: Annamaria Pinna on vocals and keyboards, Dave Sussman on guitar, and Shusuke Inaba sits in the pocket.
Stylistically, Vajra is billed as alternative/gypsy metal, with heavy elements of hard rock, psychedelic rock and progressive rock stirred in, along with an Eastern Indian vibe that adds an inscrutable mesmerizing potency to their sound. And it is a potent sound, composed of progressive metal guitar riffs, powerful drumming and Pinna's compelling vocals.
"The Mirror" starts off with a short, decorative intro composed of industrial-sounding guitars mixed with exotic percussive beats. Then the guitars take off, establishing a progressive metal melody that emanates a mysterious extract that can only be described as hypertrophic gypsy rock. The melody, driven by Sussman's guitar, is more than catchy; it's simultaneously captivating and magnetic, as it grabs you on a visceral level. The bassline is strong creating a persuasive rhythm complemented by Inaba's stellar, crushing drumming, replete with smooth transitions, fills and sizzling cymbals.
Sussman's work on his axe reminds me a bit of Tool's Adam Jones. It exudes an aura of controlled flamboyance, along with a metallic undertone of lethal expertise. It's a pushing membrane of delicate yet powerful licks and riffs that carry a raucously civilized essence. Good stuff!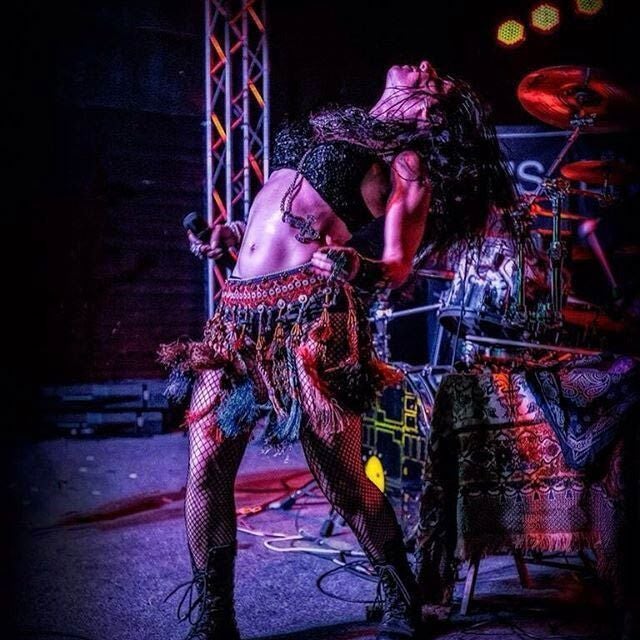 In fact, "The Mirror" is a little like crossing Paramore with Tool. The result is tough, progressive metal with overwhelmingly intense vocals. Pinna's voice provides a muscular sonic element that is simply titanic. One of the most dominant female voices in existence, Pinna's voice is so buff it hurts. It's full of reckless dynamism, ferocity and imminent resonance. Saying she has a strong female voice is a pathetic understatement. Simply put, it's a voice that pulverizes the air, while at the same time retaining clarity and eschewing any hint of overreaching.
The video begins with Pinna shadow dancing in front of a wall in a room where the band is ready to play. As the music explodes, Pinna, dressed as a dominatrix, slices the atmosphere with her voice, while the band plays their instruments behind her. Shot in color, the video cuts rapidly from the band and Pinna to black and white footage of a dancing, pirouetting figure in a variety of locations. The rapid-fire cuts are effective, adding a frenetic energy to the music.
Vajra has it going on! "The Mirror" is excellent! Pinna's vocals are macerating, the melody is powerful and strangely alluring, and the musicianship is second to none. No wonder Rolling Stone called Vajra "a Must-See Act."
Find out more about Vajra here.
Related
Popular in the Community