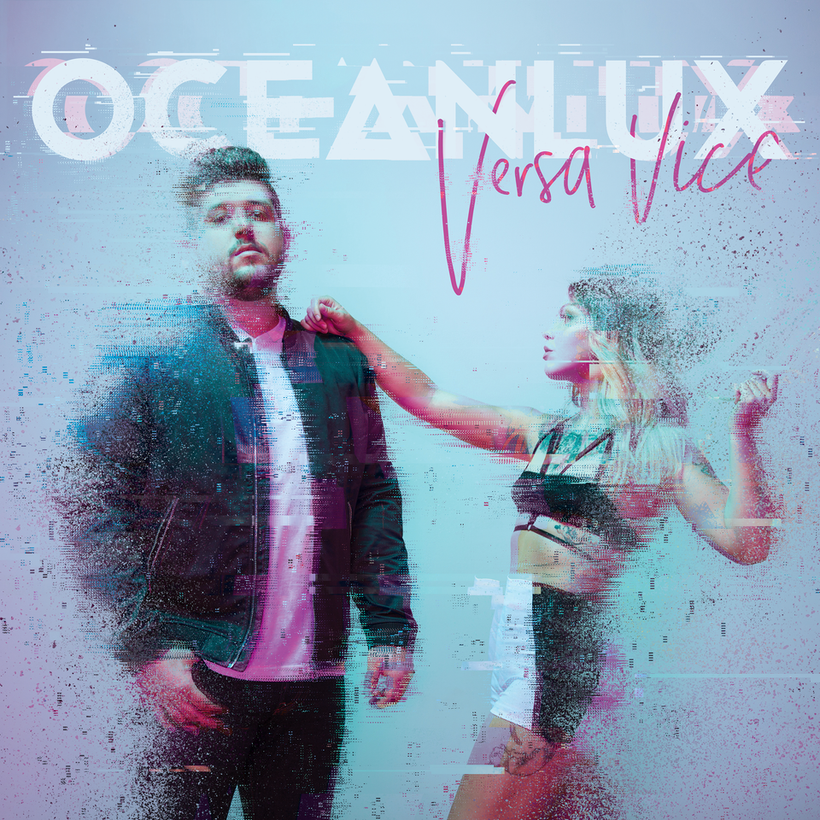 Oceanlux just dropped their first full-length album, called Versa Vice. Oceanlux is made up of Daisy Draper and Brandon Weaver, who hail from Indiana. Draper supplies the vocals, while Weaver plays all the instruments on the album.
Stylistically, Oceanlux's sound blends pop, alt pop and electropop elements together into a delicately unique sound that's quite different from most electropop. The delicacy is accentuated by the tantalizing vulnerability evident in Draper's voice, which is distinctive and elusively beautiful, like a dream of clouds floating in heavenly realms.
Versa Vice contains five songs. The first track is called "Madness," a slow electropop tune whose melody rides the synth. A chuffing groove provides the rhythm with a scraping effect that works well in combination with the flowing, dreamy melody, as it emanates a pop feel set within an electropop matrix. Draper's vocals radiate a sweet feeling of emergence, along with a charming vulnerability.
"Typical" delivers a solid groove and a pop-flavored melody carried on the synth and the groove. The chorus is delightful, as the melody takes on a shunting feel, while Draper's angelic voice warbles deliciously overhead. The tune emanates both melancholy and optimism at the same time, giving it a slightly dichotomous sensibility, but the overall effect is progressively upbeat.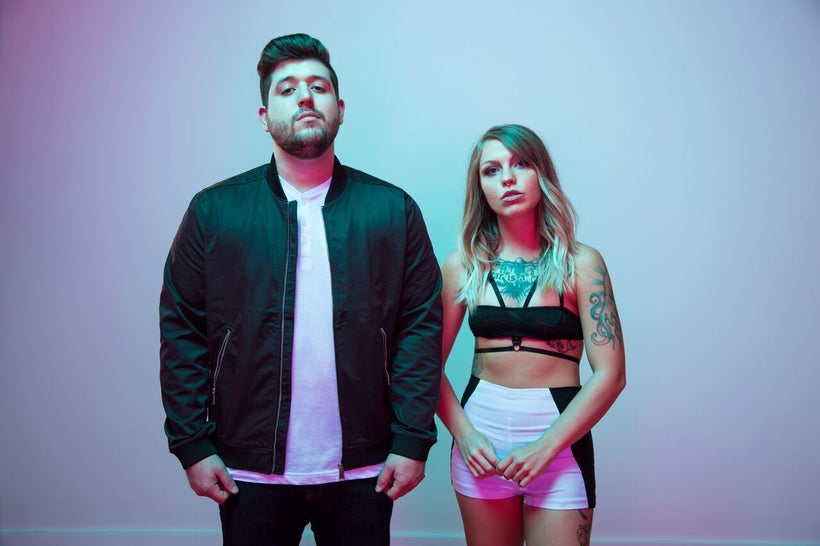 On "Demon," Draper's vocals are filtered with a buzzing rift, which goes well with the melody's electropop/industrial feel, crunching and mechanical. Deep, thrumming sound effects contrast well with light chiming sound effects. And Draper's voice, while filtered for the most part, is cogent with a darkly evanescent essence. "Raw Love" features an industrial sounding melody that is brightened by Draper's gratifying vocals.
The last track on the album is "Bruises," a subdued number with a pop-tinged melody heavy with electropop elements. Filtered background vocals provide the tune with a veil of depth that's fuzzily palpable and very effective. The groove pops with a muffled snare that becomes syncopated on the chorus.
If pressed, I would have select "Madness" as my favorite song on the album. The pulsing melody combined with Draper's gently perfumed vocals is irresistibly alluring.
Versa Vice is a particularly strong album, especially for electropop, a genre that has become drab and listless because it all sounds the same. Oceanlux has expanded the genre, adding vulnerable vocals, honeyed melodies and refined lyrics to produce sophisticated, dynamic electropop. I highly recommend this album.
Find out more about Oceanlux here.
Listen to Versa Vice here.
Calling all HuffPost superfans!
Sign up for membership to become a founding member and help shape HuffPost's next chapter
This post was published on the now-closed HuffPost Contributor platform. Contributors control their own work and posted freely to our site. If you need to flag this entry as abusive,
send us an email
.