The melding of politics and music is not rare, but a music delivery/discovery service taking direct action is very rare indeed. That is what is happening today, as Bandcamp donates 100% of their share of all music sales today to the ACLU. A move that has many artists and labels following suit and also donating their shares.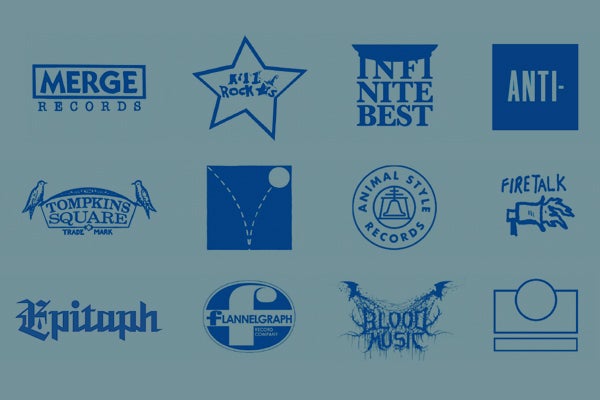 Bandcamp founder and CEO Ethan Diamond, outlined the decision in this statement:
Like 98% of U.S. citizens (including the President), I am the descendant of immigrants—my great-grandparents came to America from Russia and Lithuania as teenagers and worked in sweatshops until they were able to afford to bring the rest of their families over. Most everyone you speak to in this country has a similar story to tell, because we are, in fact, a nation of immigrants, bound together by a shared belief in justice, equality, and the freedom to pursue a better life. In this context, last week's Executive Order barring immigrants and refugees from seven Middle Eastern countries from entering the United States is not simply immoral, it violates the very spirit and foundation of America.
Contrary to the assertions of the current administration, the order will not make us safer (an opinion shared by the State Department and many members of Congress including prominent Republicans). Christian religious leaders have denounced both the ban, as well as the exception prioritizing Christian immigrants, as inhumane. It is an unequivocal moral wrong, a cynical attempt to sow division among the American people, and is in direct opposition to the principles of a country where the tenet of religious freedom is written directly into the Constitution. This is not who we are, and it is not what we believe in. We at Bandcamp oppose the ban wholeheartedly, and extend our support to those whose lives have been upended.
And so all day this Friday, February 3rd (starting at 12:01am Pacific Time), for any purchase you make on Bandcamp, we will be donating 100% of our share of the proceeds to the American Civil Liberties Union, who are working tirelessly to combat these discriminatory and unconstitutional actions.
What is very interesting here, is how many bands and labels are following bandcamp's lead and either donating their end of the proceeds as well, or sending over matching contributions. A list that had over 200 entries and was still growing at the time of press.
When the Huffington post talked to a number of the labels and artists participating, the response was instantaneous and overwhelming:
KRS has donated to the ACLU numerous times in our history (one of the first things that I noticed on the wall when I started at KRS in 2003 was an ACLU membership card) and we'd been talking about doing some kind of fundraiser ever since the election results came in but had a hard time agreeing on what the most effective way to raise funds would be. When we noticed that Bandcamp was already planning a benefit for Friday that would generate a bunch of traffic it looked like we had an answer. The response from our artists and fans has been super supportive outside of a confused Facebook commenter that insultingly insisted that us signing him and releasing his rock opera would be more likely to cause social change and fight the Trump administration than us donating to non-profits that fight for social justice. Oh well, who said that punk label's job was to please everybody all the time? - Ben Parrish, Kill Rock Stars
We think it's super important right now to take a stand with Bandcamp in acknowledging that this immigration ban is un-American and against our values. To sow fear and to divide and conquer is the age-old strategy of authoritarian regimes, and so we and so many other labels and artists are rejecting this attempt to divide us. We also think that donating to the ACLU is important because the legal system may end up being our last best line of defense against these tactics. -Portia Sabin, Kill Rock Stars
It's just self-evidently a small, right thing to do. Besides, it's not like it'll be a lot of money I'm giving up. Trump is an amoral gangster, so the checks and balances against executive power need to be reinforced. . -Andrew "Falco" Falkous, Future of the Left/Christian Fitness/mclusky who went on to insist that this outlet could call the President a 'fart-gibbon' or 'Dr. Nazi Pants' on his behalf if we felt so inclined.
It's a good idea because obviously everyone wants to do something & supporting the ACLU seems like a smart and simple thing to do. Bandcamp being such an expansive and easy to use platform, is generally artist friendly & basically everyone is on there makes, it easy for people like us to commodify on the public's hatred of this venal corrupt idiotic xenophobic President and his puppeteers. - Chris Besinger, STNNNG
A one day direct action involving many labels, bands and indeed an entire music delivery/discovery service is a new thing. This day of action puts aside a profit motive completely to advocate the defense and preservation of the individual rights and liberties guaranteed by the Constitution and laws of the United States. As the ACLU themselves describe the immigration ban: "He discriminated, we sued."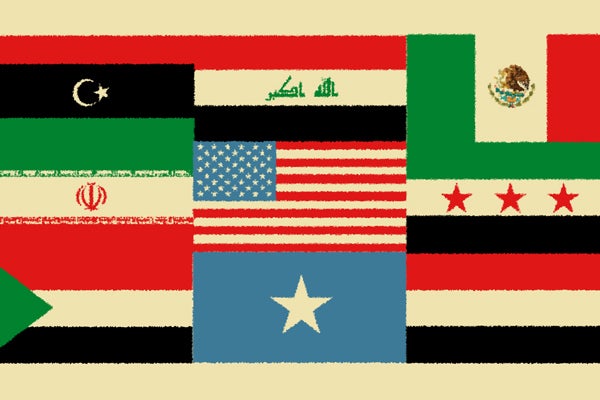 In the interests of full disclosure, I, and my band are also participating in this exercise. For some this would be a conflict of interest, I would argue there is no such thing as sidelines anymore and applaud Bandcamp for their bravery, commitment to ethics and vision towards protecting the rights of immigrants.
Related
Popular in the Community