The second annual Music Tastes Good festival just wrapped up its sophomore effort in the Southern California port city of Long Beach and it was the perfect mix of rock concert meets foodie fest.
The two-day music, food and art festival set up shop in Downtown Long Beach's waterfront Marina Green Park and offered bands for every taste paired with fabulous food for every palate.
The music included influential alt-rockers Ween and Sleater-Kinney along with British shoegazers RIDE, East LA roots rockers Los Lobos, as well as Of Montreal, Broncho, and UK New Wavers Heaven 17. My favorite festival moment was walking around Sunday afternoon being blown away by artists I was unfamiliar with, like Los Master Plus from Guadalajara, and Durand Jones & The Indications. It felt good to be blown away by live music without any expectations on, literally, a beautiful day in the park.
But what really wowed me was the festival's culinary program this year where Music Tastes Good's "Taste Tent" assembled top chefs from Southern California and the Bayou for what organizers called a "Port-to-Port" experience—a cultural exchange of flavors and ideas between Long Beach, New Orleans, and their surrounding communities.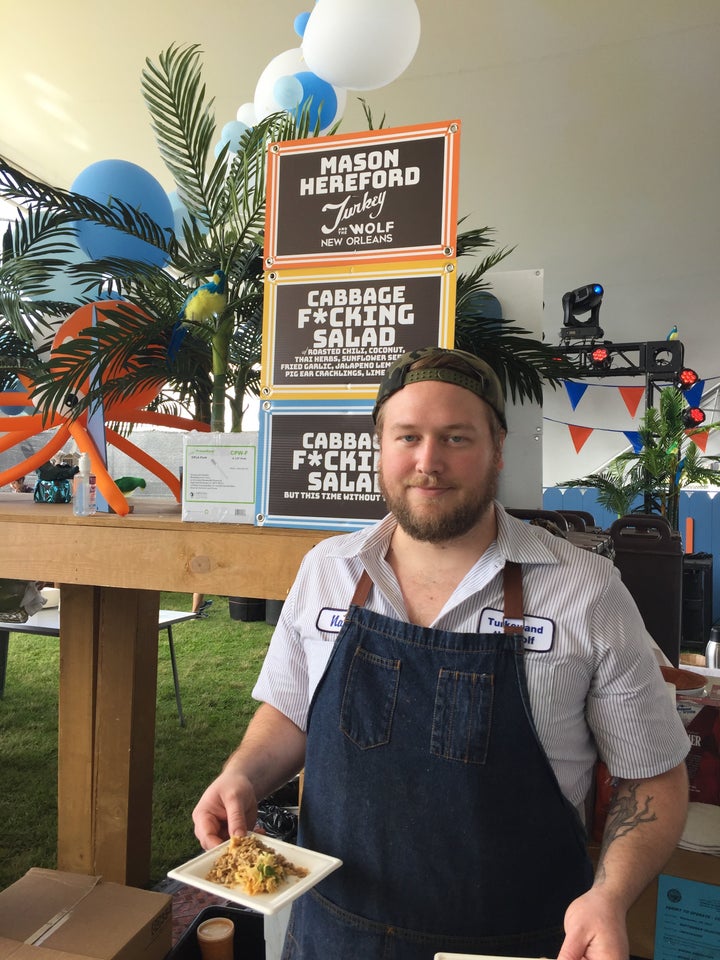 Depending on your taste, the musicians or the chefs were the true rocks stars of Music Tastes Good. An impressive feather in the festival's chef hat was the inclusion of New Orleans' Chef Mason Hereford from Turkey and the Wolf, named America's Best New Restaurant by Bon Appétit. Chef's Cabbage Fucking Salad with roasted chili, coconut, Thai herbs, sunflower seeds, fried garlic, jalapeño lemongrass, pig ear cracklings, and "lime for days" was a spicy treat.
While the Taste Tent was an extra $160 on top of the price of admission, it guaranteed a welcome relief from the sun and elements and offered unlimited tastes of some really exceptional dishes, such as duck hot wing confit; crispy veal sweetbreads; roasted lamb; Louisiana blue crab "etoufee" dumpling, among others.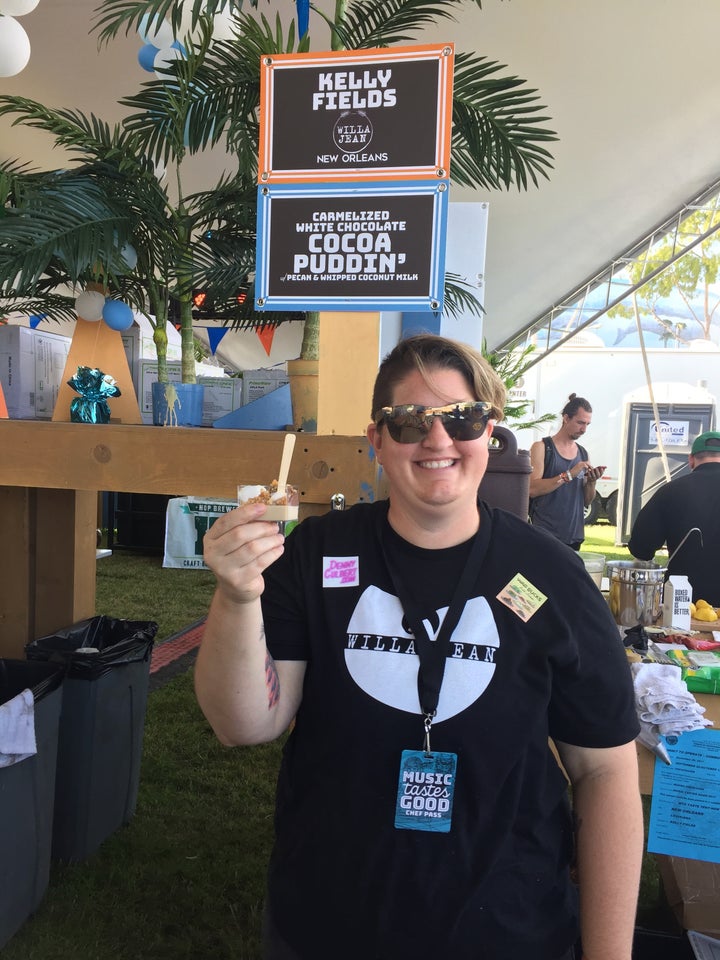 I really enjoyed New Orleans Chef Kelly Fields of Willa Jean live demonstration on how to make her popular biscuits. Some of my favorite dishes included Chef David Maclennan's (James Republic) grilled octopus; Chef Michael Gulotta's slow roasted pork belly; and Mason Hereford's Cabbage Fucking Salad.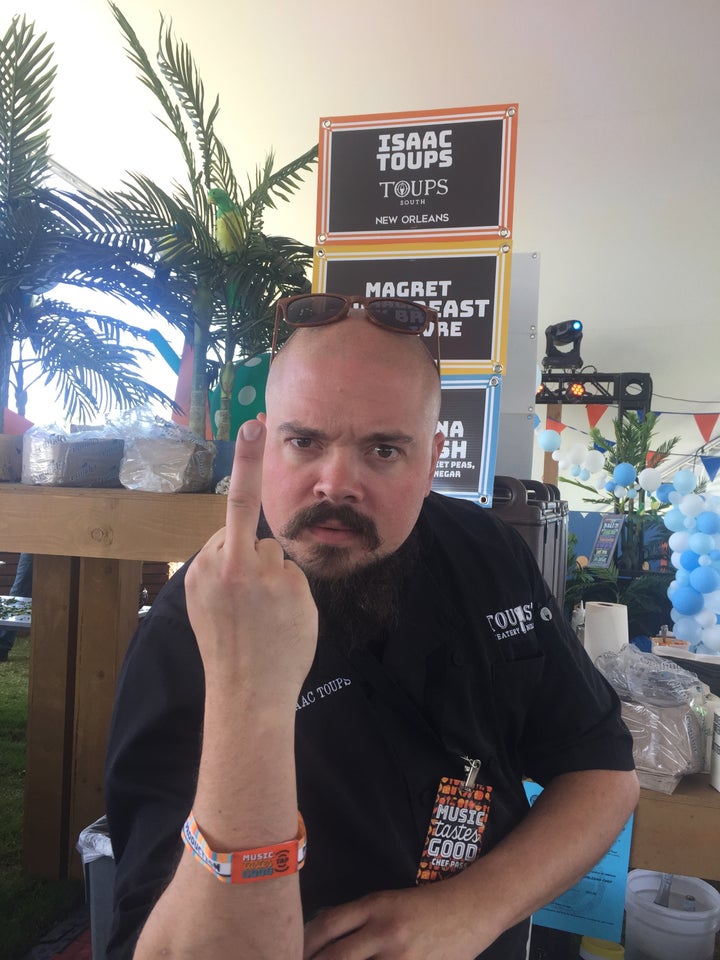 Plans are already underway for next year's third installment and I can only hope that the food aspect of the festival will still be front and center with the music.