As we find ourselves smack dab in middle of festival season, both music and food fests, it only makes sense that a festival would combine the two obsessions. Well, that's where Music Tastes Good hits the spot.
With an impressive debut last year, the Long Beach music and food festival is back for its sophomore effort this September 30 and October 1. Presented by 89.9 KCRW, the two-day music, food and art fest will take over Downtown Long Beach's waterfront Marina Green Park with influential alt-rockers Ween and Sleater-Kinney headlining Saturday and Sunday, respectively.
Among the many other notable acts playing this year's Music Tastes Good are British shoegaze pioneers RIDE, critically-acclaimed American funk/soul/R&B musician Charles Bradley, Canada's Alvvays, Grammy Award-winning and East LA roots rockers Los Lobos, experimental Athens, GA art rock outfit Of Montreal, Dr. Octagon, the acclaimed alter ego of rapper Kool Keith, and UK New Wavers Heaven 17 to name just a few.
With an amplified focus on its culinary program this year, Music Tastes Good's new "Taste Tent" will assemble some of the top chefs from both Southern California and the Bayou for what organizers are calling a "Port-to-Port" experience—a cultural exchange of flavors and ideas between Long Beach, New Orleans, and their surrounding communities.
Music Tastes Good's return this fall marks the one-year anniversary of the death of festival founder and chief curator, artist/musician Josh Fischel who passed away on September 29, 2016 after a battle with liver disease. With a mission to carry on Josh's legacy and his vision for the future of the festival, Music Tastes Good's eclectic lineup once again aims to unite music fans, foodies and art patrons alike.
Josh's wife Abbie Fischel says, "My sweet husband was brimming with vision and creativity and passion and love for art in all its forms. It is no small task to create a fest that truly represents the man he was, but I think we have done him justice. Josh's favorite thing was to give people the gift of experience...experience that hits on multiple levels: sight, sound, taste, touch, emotion. Through this fest, he continues to give that gift to us all."
Depending on your taste and palette, the musicians or the chefs may be the true rocks stars of Music Tastes Good. An impressive feather in the festival's chef hat will be the presence of New Orleans' Turkey and the Wolf, named America's Best New Restaurant this year by Bon Appétit. Two standout chefs will definitely include New Orlean's Chef Kelly Fields and Long Beach's Chef Luis Navarro.
Chef Kelly Fields of Willa Jean is a James Beard nominated chef. Eater New Orleans named her Chef of the Year and Travel + Leisure lists her bakery among its favorites bakeries around the world. Likewise, Chef Luis Navarro is a mainstay of the Long Beach culinary scene. His two Lola's Mexican restaurants along with his The Social List European-style tavern makes him a favorite among LBC foodies. Chef's model is simple, "fresh, locally sourced, delicious food."
Following is a conversation with two of the touted chefs at this year's festival.
You were involved in Music Tastes Good last year. What are you looking forward to most this year?
Chef Luis Navarro: We had the opportunity to participate in MTG last year from a unique perspective and being able to work with Joshua Fischel directly to witness the envisioning and creation of the festival from the ground floor. We are looking forward to participating in this year's festival in honor of Josh to make sure that we see through that this festival lives on and that we keep Joshua's name and legacy alive here in the city he loved.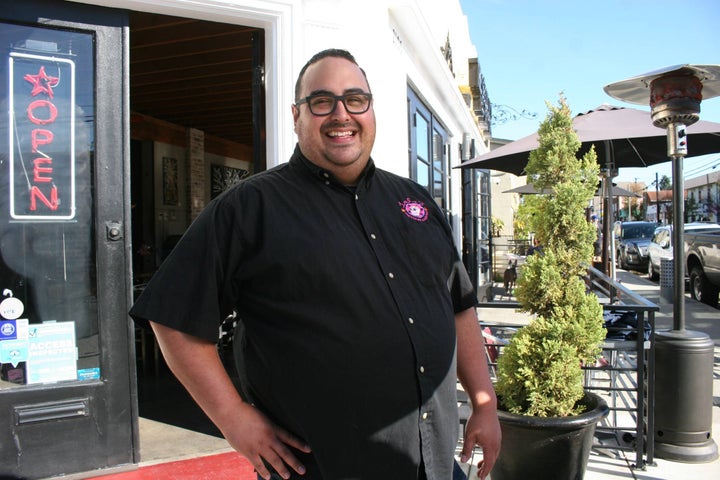 Are you excited to collaborate with chefs from New Orleans?
Chef Luis Navarro: I was not directly involved in this year's planning but when I caught wind of the direction the MTG team was taking and inviting culinary talent from New Orleans I was ecstatic! I love the cuisine and the culture in New Orleans. There is no other place in the world where I love the food most. There is a culinary explosion of talent happening right now in Long Beach and I think that its genius to partner us with a culinary mecca that is established.
New Orleans is no stranger to music and food festivals. How excited are you to participate in Music Tastes Good in Long Beach, California?
Chef Kelly Fields: I actually don't think I could be more excited to head to Music Tastes Good! Music festival season in New Orleans is my favorite time of year and to be invited to contribute to that kind of experience in another city with such an amazing line up of chefs and musicians is a dream come true.
What are you looking forward to the most in collaborating with chefs from Long Beach?
Chef Kelly Fields: Working with fellow chefs at any event brings me a ton of inspiration. Learning another's perspective on food, ingredients, leadership and business always helps me focus my own efforts to be better and do better. Specifically, as we're headed to Southern California, I'm really looking forward to being in a climate similar to New Orleans that has a different, totally different, agriculture, available ingredients and growing seasons.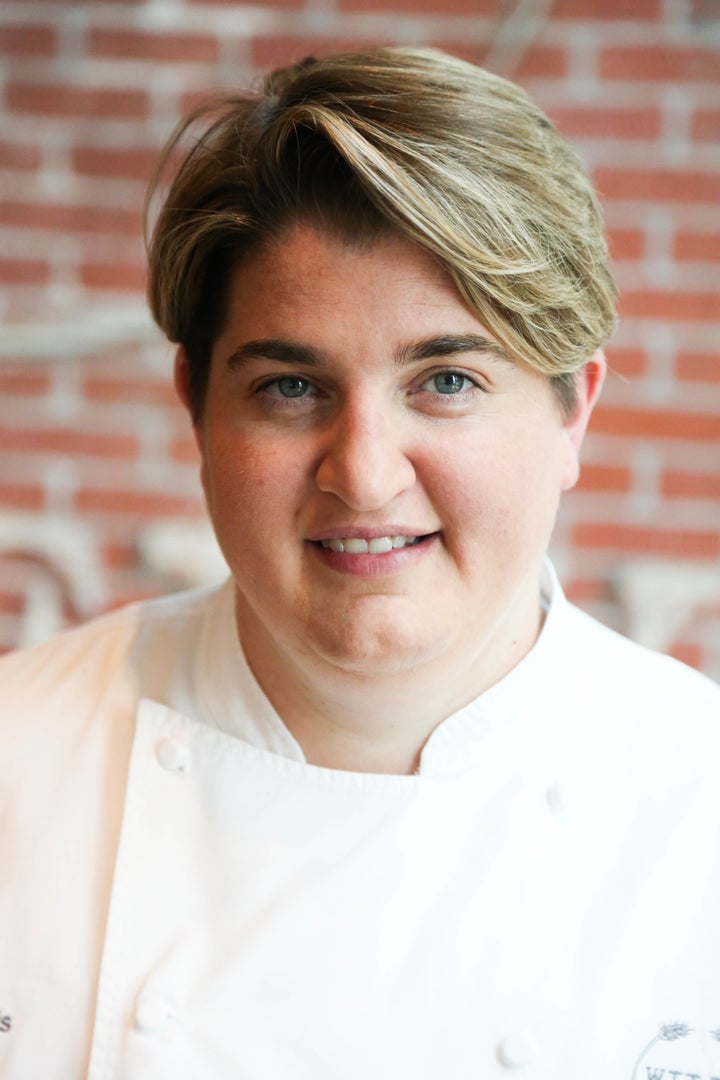 Do you find any kinship being chefs from port cities?
Chef Luis Navarro: I absolutely find kinship in the fact that we are both port cities. I think that a port city has so many cultural elements from all over the world and it resonates into the flavors of the food. You want to taste flavors like you have never seen and enjoy food at a port city anywhere in the world.
Chef Kelly Fields: Surely, I find kinship with fellow chefs everywhere. It's a hard business and I've been really fortunate to find support, mentorship and even chosen family within our industry. I have no doubt that connection will be tangible at Music Tastes Good with all of us chefs collaborating!
How do you prepare to satisfy the palate of concert fans who have been standing, dancing and drinking all day in the hot sun?
Chef Luis Navarro: I plan to satisfy concertgoer's palates by creating an explosion of flavors a bite at a time. If you put yourself in their shoes it's hot, a lot of walking, the food should be layered with flavors, easy to eat, and be explosive.
Chef Kelly Fields: I'm just going to do my best to make a dish that will nourish and satisfy on the same level as all of the amazing music.
What dish will you be preparing this year?
Chef Luis Navarro: We will be serving seared Baja hand dived jumbo sea scallops with pistachio mole, sweet plantain mash, pistachio crumbles, and chile de arbol dust.
Chef Kelly Fields: I am honestly still deciding!
Music Tastes Good will take place Saturday. September 30 and Sunday, October 1 at Marina Green Park, located at 386 E Shoreline Drive, in Long Beach.