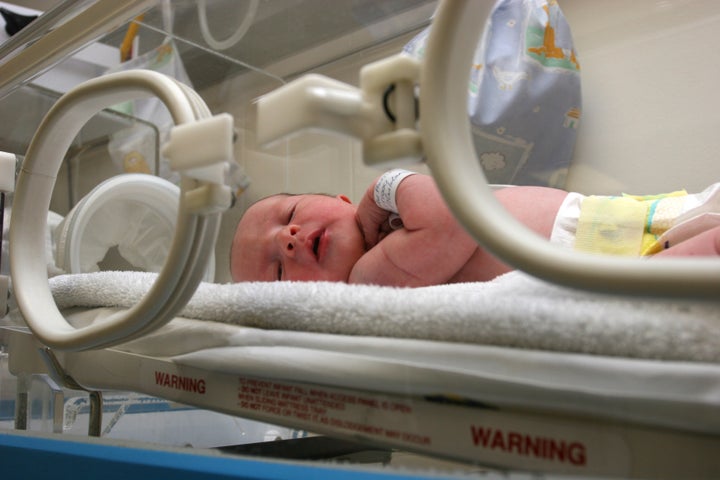 A new study finds that singing lullabies or playing womb-like music helps soothe pre-term babies and their parents, improving the infants' sleeping and eating patterns and increasing opportunities for parent-child bonding.
The findings, published online in the journal Pediatrics on Monday, refute earlier studies that suggest all sound is overstimulating to premature babies, showing instead that soft music, closely matched to a preemie's vital signs, can have clear benefits.
"Music therapy is on the horizon," study author Joanne Loewy, director of the Louis Armstrong Department of Music Therapy at Beth Israel Medical Center in New York told The Huffington Post. "It's part of integrative medicine -- programs talking about culture, about the effects of [things like] mood and religion in health care."
Loewy and her colleagues tested the effects of live music therapy on 272 premature newborns 32 weeks or older in multiple Neonatal Intensive Care Units (NICUs). They examined three types of music: a lullaby, selected and sung by the baby's parents; an "ocean disc," a round instrument filled with small metal balls that mimics the "whooshing" of the womb; and a gato box, a small, rectangular instrument used to simulate a heartbeat. The instruments were played live, by trained musical therapists who matched their performance to the babies' breathing.
Overall, music helped improve the infants' vital signs, sleep patterns and feeding. "Gentle stimulation, applied by any of these three interventions, [brought] about significant changes in the babies' responses," Loewy said.
Dr. Catherine Love, a neonatologist at Miami Children's Hospital who reviewed the new study but did not work on it, said she is particularly excited by the idea that lullabies and music can help parents, too.
The study showed that singing lullabies to their infants helped enhance bonding and decreased some of the stress that parents feel when caring for a baby in the NICU.
"In our [NICU], the whole family is important," Love said. "Parents are put in this awkward situation where they don't get to be with their babies every day. We want to help establish the relationship. For us, that's equally important."
In general, Love said, the doctors and nurses who work in the NICU try to stay as quiet as possible, and the only sounds babies hear are beeping machines.
"We always look at more generalized sound level [in the NICU] and the effect of the human voice," she said, calling the study an exciting first step in a new area. "This looks more in detail at exactly what sounds work and how exactly they impact different behaviors of babies."
Related