Music is an exceptional art form that is transformative even for those who have seen and heard it all. It is the perfect aria storm when music at an A-list event is heavy with convivial portent.
Chic votive candles, a variety of refreshing and tangy signature cocktails, succulent canapés and luxurious floral designs are all key elements to producing a sweet and savory A-list event. Nonetheless, the importance of music as a component to a celebrity art exhibition, charity gala, corporate party and celebratory black-tie affair cannot be underestimated.
"We want clients to be involved and that is why music is a fluid process," crooned the hugely gifted singer and band leader Steve Delisi, who takes a heartfelt and collaborative approach to his craft.
Celebrity clients are so creative that the goal is to marry their unique and highly stylized vision with the fundamentals required to pull off an incredibly calibrated affair. Despite its singularity, music somehow transcends differences and creates soulful universality. Truly talented musicians do not simply pay homage; instead, they sing their intentions from the first note.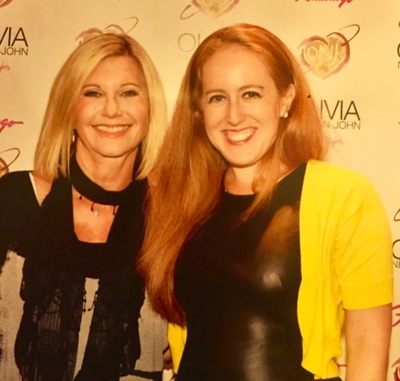 I recently helped orchestrate a very special birthday soirée at the Flamingo Las Vegas, which included viewing Olivia Newton-John's splendiferous and deeply moving resident show, "Summer Nights." Everyone should sing the Grease star's praises. The acclaimed singer, actress, songwriter and humanitarian paints compelling stories when she performs such hits as "You're the One That I Want," "I Honestly Love You," "Send in the Clowns," "Physical" and "Magic."
No matter how many private jets my clients have flown, they ceaselessly declare that there is nothing like live entertainment to help one's imagination take flight.
"Music can change the world because it can change people," reflected Bono, a legendary singer-songwriter and philanthropist. A world-class luxury spa served as the idyllic setting for a high-profile client's week-long charity event. My celebrity client and I had to painstakingly assess the musical style that would set the right mood at this award-winning property to encourage people to give as generously as they could. The acoustics and harmonies had to produce a calming and relaxing response while remaining distinctive and enchanting.
For an entertainment element that seemingly has no boundaries and no obvious frontier, my client and I ended up selecting sounds such as waves crashing and birds chirping for different music zones to help restore balance for a discerning clientele ready to contribute to a wonderful cause.
When in doubt, seduce your A-list audience. For celebrity gatherings at private clubs, restaurants and historic banquet halls, tunes that set an inviting and sultry tone include traditional melodies coupled with a modern twist. For instance, many jazz vocalists I work with habitually bring tremendous nuance, warmth and contemporary style to Sinatra standards, much to the delight of celebrity partygoers.
No celebrity event can be a success without facing the music. Artists must have a talent that is so vast and capacious that the musical story content becomes highly influential in setting a mesmeric tone. In event production, there is no overestimating the importance of the charms of the beat, the rhythm of the song or the cadence of the singer.
REAL LIFE. REAL NEWS. REAL VOICES.
Help us tell more of the stories that matter from voices that too often remain unheard.