New Jersey couple Sam Maccarone and Jessica Burzichelli go way, way back -- all the way to 5th grade.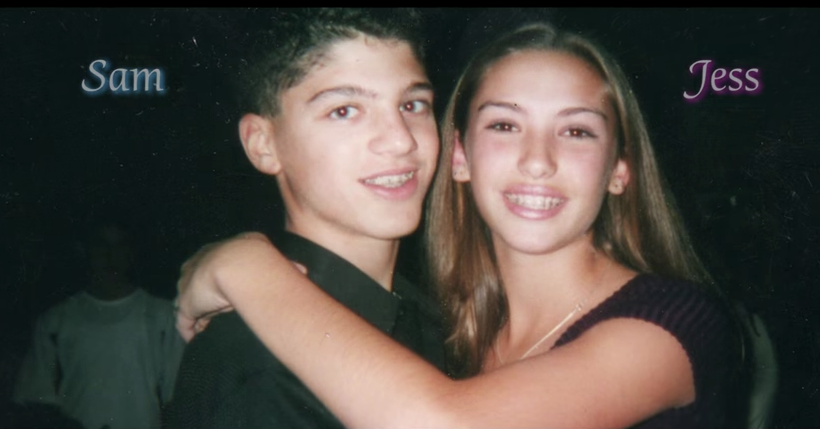 Courtesy of the couple
With a history like that, Sam knew he needed to do something special when he finally popped the question to his longtime girlfriend. So in October 2014, he devised a plan with his filmmaker friend Dom Cucinotta and his musician cousin Matty Mac: tell Jess that they were looking for a couple to star in Matty's new "music video." She happily agreed, but little did she know what was actually in store.
"I always knew I wanted her to have something that would last forever," Sam told The Huffington Post. "And I knew no matter how I was going to do it I was going to have someone secretly there recording her reaction so we could have that forever."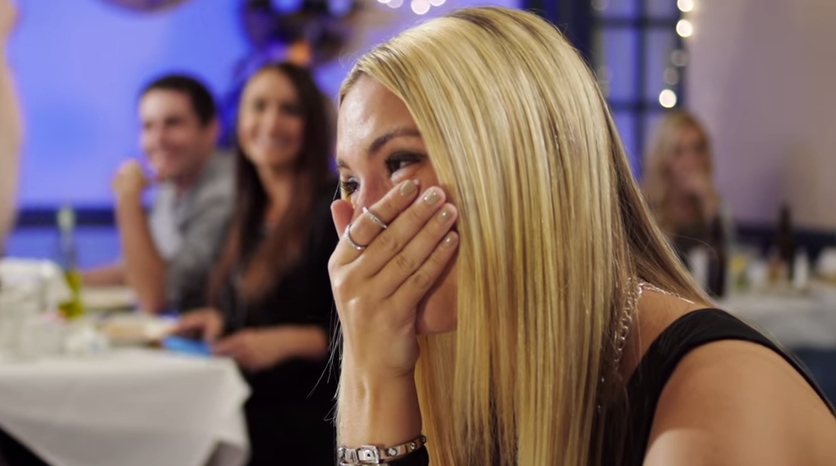 Via Domenick Cucinotta/YouTube
They filmed most of the video at LOVE Park in Philadelphia and the final scenes at Nino Gervasi's Italian Restaurant in Paulsboro, New Jersey. Matty wrote the song, appropriately titled "The Proposal," specially for the occasion.
While they were filming in Philly, family and friends were at the restaurant, preparing to surprise Jess at the end of the day. During the last scene, Sam got down on bended knee and formally popped the question.
"You're the sweetest, sexiest, smartest person I know," he said. "And you're even pretty funny sometimes. You motivate me to be the best person I can be every day. And I want to spend every day with you for the rest of my life."
Naturally, Jess said, "Yes!"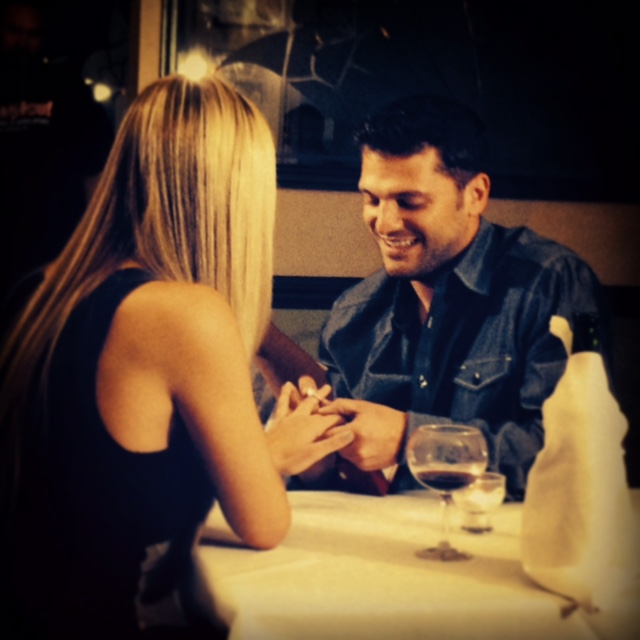 Courtesy of the couple
"I was so nervous you can see in the video that I take a big gulp because I know this is the moment I was waiting for all day," Sam told HuffPost. "I had practiced what I was going to say over and over again, but when I got on my knee it was all forgotten and I just spoke from the heart. Her reaction was all I needed -- it was absolutely perfect and exactly how I wanted her to feel."
Watch the sweet-as-can-be proposal above.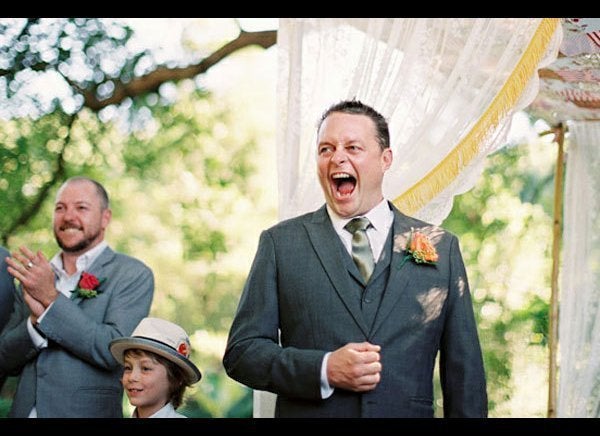 45 Emotional Grooms' Reactions